GEORGE NUUS - Die uiteenlopende reaksie wat ontvang is na die uitspraak van die konstitusionele hof dat die Kieswet ongrondwetlik is en dit moontlik gemaak moet word vir onafhanklike kandidate om aan verkiesings op nasionale en provinsiale vlak deel te neem, dui daarop dat daar interessante tye in George en die Suid-Kaap se politiek op hande is.
Verteenwoordigers van politieke partye se reaksie wissel van "koersveranderend" tot skeptisisme.
Die hof het die parlement verlede week 24 maande tyd gegee om die Kieswet aan te pas. Een van die aansoekers by die konstitusionele hof was die nie-regeringsorganisasie, New Nation Movement.
Daar word nou gegis dat die jongste verwikkelinge daartoe kan lei dat gekyk word na verkiesings op nasionale en provinsiale vlak op 'n kiesafdelingstelsel en 'n proporsionele verteenwoordigende grondslag. Intussen het die ANC en die EFF, te midde van sterk teenkanting, gesê hulle wil hê dat volgende jaar se munisipale verkiesings uitgestel word.
Brett Herron van die Good- party, sê die uitspraak bied geleentheid om kiesher-vorming in te stel. Mense het vertroue verloor in die wyse hoe demokrasie werk. Die uitspraak baan die weg om die blinde lojaliteite teenoor politieke partye omver te werp. Hy het die uitspraak verwelkom en bygevoeg hopelik sal dit daartoe lei dat jonger mense wat ontnugter is met politiek, weer betrokke raak.
Dawid Kamfer, ICOSA se Wes-Kaapse leier.
Jaco Londt van die DA sê hopelik sal dit vir die platteland baie beter verteen-woordiging bied as 'n stelsel van direk verkose en indirek verkose verteenwoordigers ingestel word. Volgens hom sal dit moeilik wees vir 'n onafhanklike kandidaat om op nasionale en provinsiale vlak deel te neem.
Major Sokopo van die ANC sê om 'n setel in die provinsie of die parlement te wen moet 'n kandidaat 'n sekere aantal stemme kry.
Die ANC kyk wat die situasie sou gewees het as 'n onafhanklike kandidaat gestaan het in een van die twee regeringsfere. Onafhanklike kandidate was al suksesvol in munisipale wyke en dit sal interessant wees om te sien of hulle kan verkies word op die proporsionele deel.
Dawid Kamfer van Icosa sê dit sal nie op die korttermyn 'n groot impak op politiek in die gebied hê nie, behalwe in George.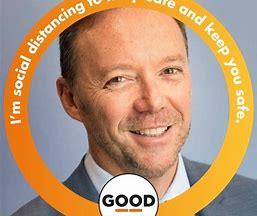 Brett Herron, senior lid van Good.
Op die lang-termyn kan mense wat geld het, bereid wees om te staan. Een van die voordele is dat iemand wat suksesvol was in haar/sy gemeenskap bereid sal wees om te staan.
Johan du Toit van die ACDP sê persoonlik dink hy dit is beter om vir 'n party te staan. "'n Mens weet waar jy met die persoon en die party staan."
Adv. Gert van Niekerk van die VF Plus sê as 'n persoon as 'n onafhanklike kandidaat staan sal hy/sy baie geld moet hê. Hy het dit as 'n baie interessante uitspraak beskryf, maar glo nie dit sal die huidige status quo verander nie.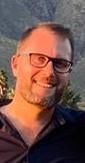 Jaco Londt, voorsitter van die DA se oosstreek.
'Ons bring jou die nuutste George, Tuinroete nuus'