GEORGE NEWS - The latest development in George Council saw the approval of all-inclusive severance packages as full and final settlements for the former municipal manager, Trevor Botha, and the former director of community services, Walter Hendricks.
The matter was deliberated as a confidential item on the agenda during a special council meeting last week Wednesday 2 December.
However, the decision to furnish both officials with what some call "a golden handshake", does not sit well with all the opposition parties. Council respectively approved an all-inclusive ten month salary package for Botha and five months' salary for Hendricks - totalling roughly R2-million.
Asked for comment, Hendricks said the severance package is not a golden handshake. "It's just my salary for the next few months. My contract would expire in six months anyway." Botha declined a request for comment.
Mayor Leon van Wyk announced that both officials' employment agreements with the municipality have ceased with immediate effect. On a question regarding the municipality's plans for the appointment of a new municipal manager, spokesperson Chantel Edwards-Klose said the municipality is currently addressing the issue and will issue a media statement as soon as a decision has been made.
A special council meeting will be held on Friday 11 December, regarding the appointment of an acting municipal manager. The meeting will not be open to the media.
Unconfirmed information suggests that Michelle Gratz, who formerly served as municipal manager at both Knysna and Mossel Bay Municipalities, is a favoured candidate.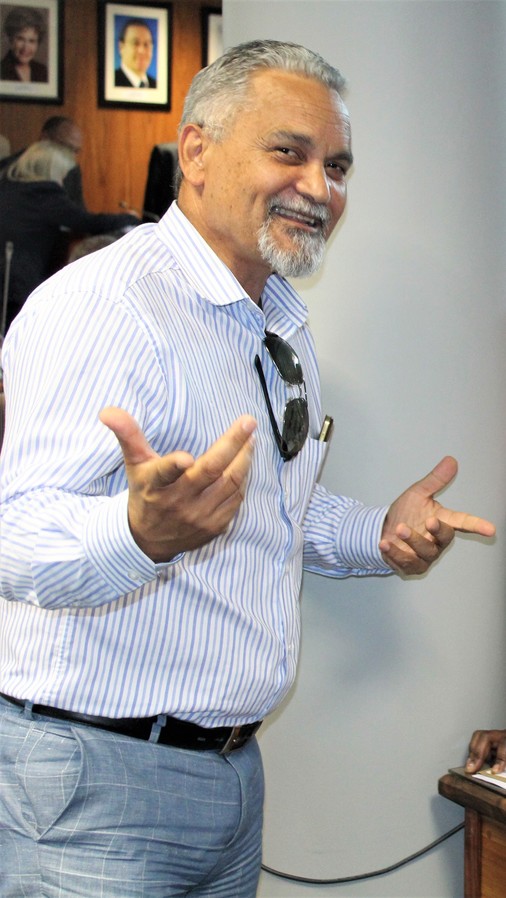 Walter HendricksOpinions
The Good party Councillor, Richard Hector, said the DA has approved that the people of George pay the municipal manager a golden handshake to go away quietly. "If these senior managers were guilty of corruption or maladministration, the municipality should be recovering those funds and not be paying people to go away.
"We call for the MM and other managers to face a disciplinary hearing and to be given a fair opportunity to defend themselves and to bring their evidence. If they are found guilty, then the disciplinary panel will recommend the sanction."
Icosa's provincial spokesperson, Dawid Kamfer, said their party wants to know what lies behind the sudden resignation of the two senior officials charged with alleged fraud.
"A few months ago there was an item on the agenda where some officials asked Council's help with their legal costs. Icosa asked how anyone can be charged with corruption and then request that taxpayers' money be used to defend them. The DA removed the item from the agenda," said Kamfer. "Now, a few months later, the DA agrees to pay them out before the cases against them are settled."
ANC Chief Whip Nomawethu Jantjies-Gushman said they are not surprised about the manner the DA is doing things. "We are again proven right that the DA uses administration to fight their political battles. They tried to get rid of the MM several times before, and the court reinstated him, because they've done it wrong.
"Even this golden handshake is a sign of desperation. Judging from the last bi-elections, the DA knows the people of George are tired of empty promises and lies."
PBI leader Virgill Gericke said his party did not participate in this specific council meeting.
"This is because we have not been given enough time to prepare and research the items. We are however very much concerned that the DA-led council has settled with officials whom they have claimed are guilty of fraud and corruption. They also refused to suspend these officials. What is behind this settlement?"
Moving on
The ACDP and FF Plus supported the decision to give Botha and Hendricks severance packages. "However, this was purely a business decision," said Gert van Niekerk of the FF Plus.
"It was time to cut our losses. Botha was more out of the office than in, while Hendricks tried to run a department while living in Cape Town. We need services and it is against that background that we decided to support the item."
Johan du Toit of the ACDP said the ruling party (DA) now needs to appoint an MM who is capable of turning the administration around and who focuses on service delivery. "Amid the allegations of wrongdoing, service delivery ground to a halt with no focus on work, but only on defence," said Du Toit.
DA Constituency Head of George, Geordin Hill-Lewis, said the decisions of Council last week are a major step in the right direction. "The DA-led government in George is currently engaged in a clean-up campaign. Both literally and figuratively.
"This is very positive news for George. It is a testament to the leadership of the mayor, Leon van Wyk, and his team. We can now begin to close the door on George's recent past of seemingly non-stop controversy, and open a new door of back-to-basics service delivery."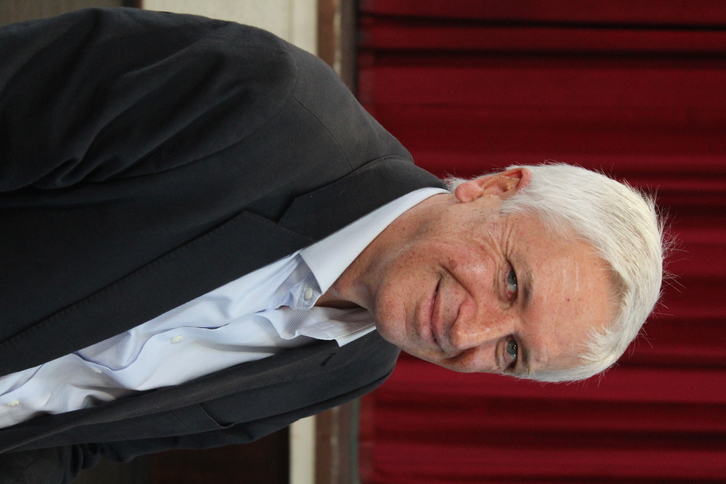 Leon van Wyk
'We bring you the latest George, Garden Route news'