NATIONAL NEWS - Stock shortages severely impact patients who rely on life-saving blood transfusions.
"Whenever our blood stocks drop below two days supply, it places the lives of haemorrhaging mothers, newborn babies, accident victims, cancer-fighting patients and thousands of others at risk," said Silungile Mlambo, SANBS Chief Marketing Officer.
Some 4 000 units of blood need to be collected every day to meet the daily demand.
"This is an urgent call to all who are eligible, willing and able to donate blood to give the gift, as you have consistently done," said Mlambo.
"All it takes is 30 minutes, four times a year to make a monumental impact on the lives of others."
To become a blood donor, you must be between the ages of 16 and 75, weigh 50kgs or more and be in good health.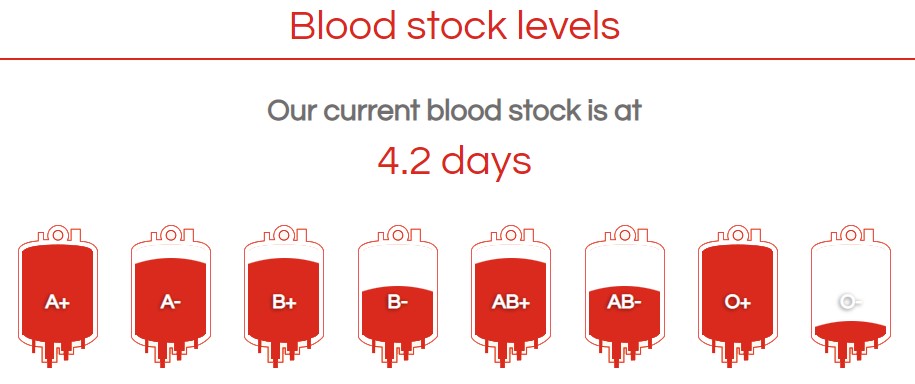 Source: SANBS website
To find out more about where you can donate blood, visit sanbs.org.za or call 080-0119031.