NATIONAL NEWS - Following the femicide during August which is also Women's Month, George resident Camille Haupt of the Total Shutdown Initiative, says in spite of their women's rights movement constantly begging government to take them seriously and to declare a state of emergency, women's bodies keep piling up.
She says women's lives are reduced to no more than political speeches, endless meetings and inaction.
Haupt has voiced her anger and disgust about the brutality against women online and asked that people share a video clip featuring news reports of women being murdered and raped in August alone as widely as possible. "This [referring to the video] is the reality for South African women right now. And these are only the handful of cases that made media headlines over the past month. One woman is murdered every three hours - and almost half by their intimate partners. We should all be outraged, instead of constantly fearing for our lives, the lives of our daughters, the lives of our mothers, the lives of our sisters and the lives of our friends. It is time to get involved."
Watch the video below:
Meanwhile, both President Cyril Ramaphosa and Deputy President David Mabuza condemned the recent attacks on women with specific reference to the murders of University of Cape Town student Uyinene Mrwetyana and SA boxing champion Leighandre Jegels.

The murder of these two young women, one at the hands of a stranger and the other killed by a man who was reportedly her boyfriend, remain a stark reminder that the women of South Africa are not safe, either in their homes or in the streets, Ramaphosa said in a statement.
"This is a very dark period for us as a country. The assaults, rapes and murders of South African women are a stain on our national conscience." Ramaphosa said.
He said that earlier this year the Presidency signed the Declaration on Gender-Based Violence and Femicide with various civil society formations and has directed that urgent attention be given to its implementation.

According to the statement the President will be meeting with the leadership of the police later today to be briefed on steps to stem the tide of gender based violence in the country.
Deputy President David Mabuza, in his capacity as the Patron of the Moral Regeneration Movement, has joined President Cyril Ramaphosa in condemning the murder of 19-year-old Uyinene Mrwetyana.
A 42-year-old man, a South African Post Office employee, has since appeared in court.
"While we commend the police for the swift apprehension of the alleged perpetrator and urge the law enforcement and our courts to deliver justice for the young student, we wish to reiterate our strong conviction of a terrible breakdown of the moral fibre of our society where such violence and ultimately the murder of women continues unabated," Mabuza said.
Western Cape Premier Alan Winde has also released a statement on the rape and murder of women by men. "I am horrified by the rapes and murders of women that have affected us all so deeply today. And I am equally horrified by the number of women and children who are assaulted and murdered on a daily basis in our country.
"As a man, I bear responsibility in our society for the levels of violence against women and children. As a man, I also know that we are key to the solution."
He says his team has been working flat out on the biggest safety plan the Western Cape has ever seen. "It's not ready yet and I will only announce it when it is."
Click here for the media statement by Premier Alan Winde.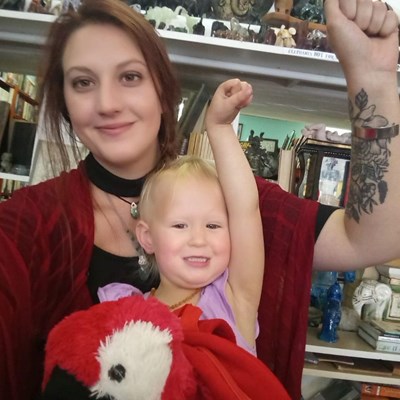 Camille Haupt and her daughter, Iris.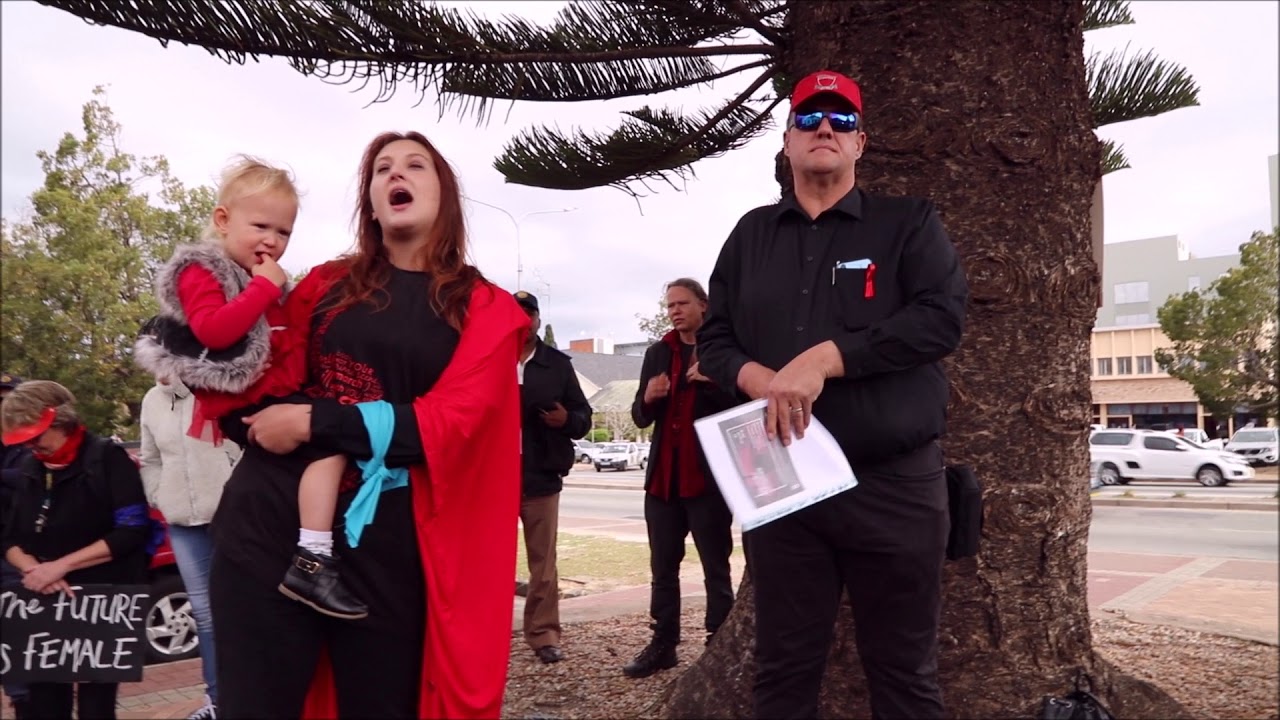 Camille Haupt delivering and impassioned speech in George during the #TotalShutdown 2018
'We bring you the latest Garden Route, Hessequa, Karoo news'