NATIONAL NEWS - Many South Africans' limited access to health care puts them at an even greater risk of death from non-communicable diseases (NCDs) such as lung cancer which is one of the leading causes of cancer death in the country.
Screening
According to an article entitled Lung Cancer in South Africa published in the Journal of Thoracic Oncology in January this year, (Ronwyn van Eeden, Mariza Tunmer, Agneta Geldenhuys, Simon Nayler and Bernardo Leon Rapoport) South Africa has no official screening programs for lung cancer exist in South Africa.
"Non-profit organisations such as the Cancer Association of South Africa assist with providing support for cancer research, education of the public regarding symptoms, early detection, screening, and risk reduction."
The added burden on the healthcare system in South Africa as a result of the Covid-19 pandemic, has worsened the odds that people with lung cancer are screened, diagnosed and treated in time to save their lives.
"The public health care system is understaffed and there is a lack of resources. In contrast, the private sector is modern and provides state-of-the-art treatment. A high proportion of doctors (including oncologists) work in the private sector," wrote the authors of the report in January before the pandemic had been taken into account.
"Patients in the public sector often present with advanced disease. Possible reasons include lack of education, difficult access, and delayed referrals.
"The private sector is structured according to a tier system based on the monthly contribution to the medical aid scheme or insurance by the patients and their employers. Patients on different tiers do not have the same access to treatments," they reported.
Fact sheet
The Cancer Association of South Africa (CANSA) fact sheet on the known causes of cancer published in 2016, describes what is known to increase the risk of people developing cancer.
"Many things are known to increase the risk for cancer in humans including tobacco use, alcohol intake, dietary factors, certain viral and bacterial infections, exposure to radiation, lack of physical activity, obesity, and environmental pollutants. These factors can directly damage genes or combine with existing genetic faults within cells to cause cancerous mutations," it stated.
However, age also can play a significant role in the incidence of cancers.
"Most types of cancer become more common as one gets older. The reason for this is that those changes that make a cell become cancerous usually takes a long time to develop. There must usually be changes to the genes within a cell before it turns into a cancer cell," said the CANSA fact sheet.
Smoking
According to CANSA, lung cancer is a leading cause of cancer death for both men and women and accounts for at least 30 per cent of all cancer deaths and 87 of all of lung cancer deaths.
"Lung cancer is the most preventable form of cancer death in our society," said the fact sheet. "Besides lung cancer, tobacco use also increases the risk for cancers of the mouth, lips, nasal cavity and sinuses, larynx, pharynx. oesophagus, stomach, pancreas, kidney, bladder, uterus, cervix, colon/rectum, ovary and acute myeloid leukaemia."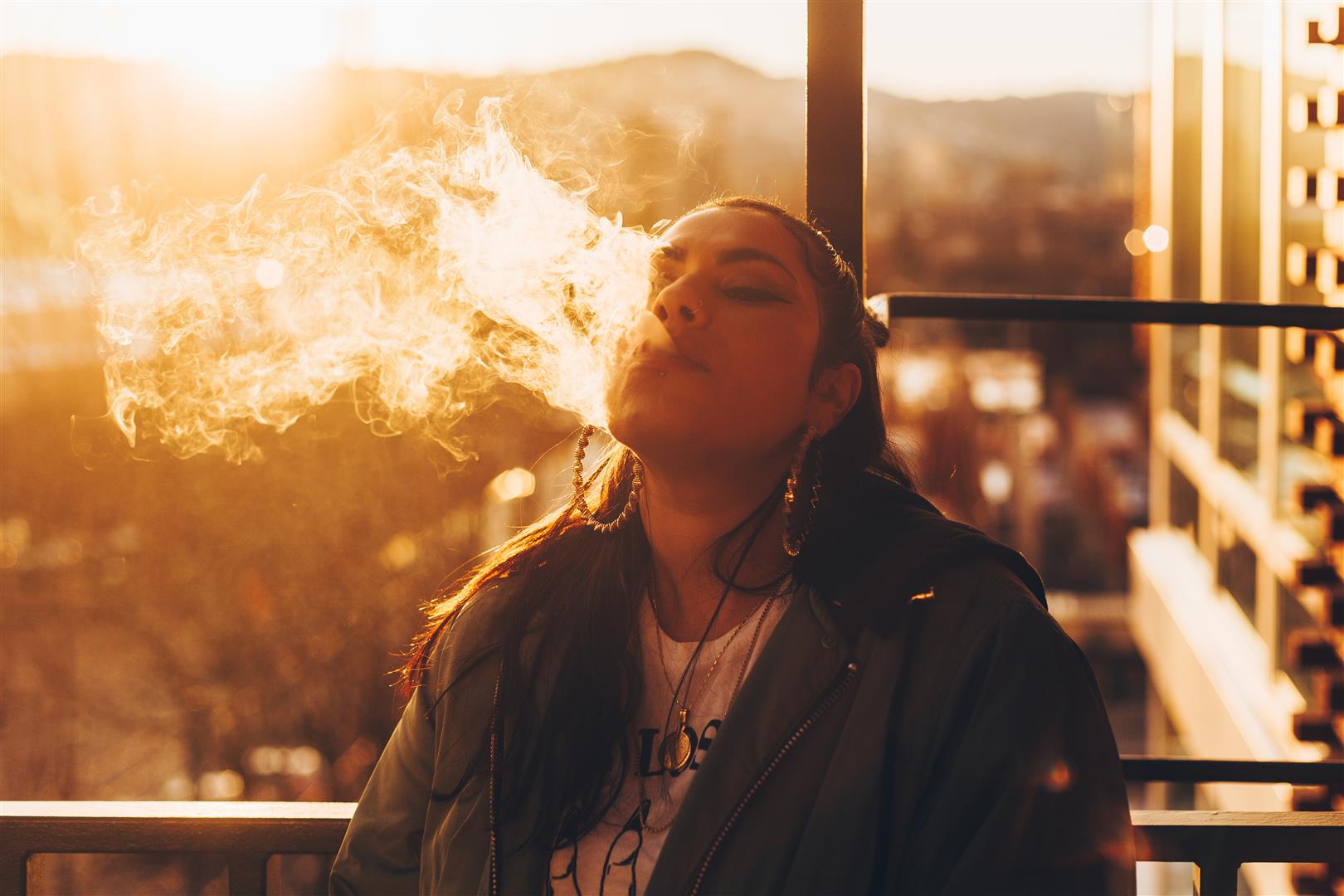 Photo: Jermaine Ulinwa, Pexels
Hope?
According to van Eeden et al. the introduction of a universal healthcare in South Africa through the roll out of National Health Insurance (NHI) might help increase the odds of survival for South Africans without access to private health care.
"There has been a move to institute a national health insurance to serve the entire population. Potentially, national health insurance could improve access to care and outcomes in the treatment of patients with lung cancer in South Africa," concluded the authors.