NATIONAL NEWS - The secretary-general of Good, Brett Herron, is accusing the DA of running a dishonest and inflammatory campaign against the proposed land expropriation bill, following a Tweet by MP, Samantha Graham-Maré from Graaff- Reinet.
Herron is a member of the Western Cape provincial government, while Graham-Maré is a national member of parliament and shadow minister of public works and infrastructure.
Graham-Maré is finding herself in the eye of a Twitter storm after she tweeted the following on 17 February: "Whether you own property or a car, ANC officials stand to seize anything you own! We cannot let the ANC government pass the Expropriation Bill that threatens our constitutional right to own property. Please join me and sign @Our_DA's petition."
The tweet includes a link to a petition against the expropriation bill and a cartoon image of a car being driven through the countryside.
Herron says the DA's campaign is an emotional appeal to relatively privileged South Africans, aimed at conjuring images of violent land grabs, embellished by car-snatching. "It is a modern equivalent of the images of white farmers being attacked by thieving and blood-thirsty black hordes in apartheid propaganda movies." He says Graham-Maré could not explain her statement when confronted on Twitter. "She was unable to substantiate her fear-mongering and point out the words where the bill entitled the state to expropriate citizens' cars, despite being strongly challenged by numerous Twitter users to do so."

'It could happen'
Defending her tweet, Graham-Maré told the Advertiser that the definition of property does not just rest with land, "no matter how much Herron wants to debate the matter. Even intangible property is mentioned in the definitions.
"We (the DA) are not saying that it will happen. We are saying that it could happen if we don't ensure that this piece of legislation is properly formulated to ensure that property rights are adequately protected."
It's not only the DA that is running anti-expropriation bill campaigns and gathering signatures for petitions, non-profit organisation, Dear South Africa, and civil rights organisation, AfriForum, are running similar international campaigns.
Top minds agree with Graham-Maré
In an article published on www.mondaq.com on 18 November last year, co-authored by one of the world's top public international law practitioners, Robert Volterra, the authors state: "Although the draft bill refers to land, some commentators have noted that some of its provisions apply to the expropriation of all types of property." Mondaq.com is a platform that provides content and insights from professional services firms across the world. The authors conclude: "The new draft Expropriation Bill, and current trends in South Africa, present risks to foreign investors and the government of South Africa. For foreign investors, they present risks to investments in lands and other property."
Read the article here.
'Dishonest'
But Herron says the DA's campaign is dishonest and divisive, "treading a fine line between reactionary fear-mongering and old-fashioned swartgevaar." He even compares the campaign to the tweets leading up to the US Capitol siege.
According to Herron the bill does not allow anybody to "seize anything you own" and says Graham-Maré should be referred to parliament's ethics committee.
"Good's position on the bill is that amending the constitution was unnecessary, because it already entitled the expropriation of land without compensation. The new bill explicitly enables this provision.
"It provides for the expropriation of property for a public purpose or in the public interest, and provides for certain specific instances where nil compensation may be appropriate in the public interest.
He says it appears that the DA is fighting to retain the 1975 Expropriation Act. "... part of the arsenal of apartheid legislation used to strip people of colour of their property rights while affirming the rights of the privileged few."
Won't take the bait
Graham-Maré says since she posted her tweet, Herron has been in "full blown attack".
"Herron has tried to bait me into trying to indicate some sort of tacit support for the 1975 Expropriation Act to remain in force and his statement now outright accuses the DA of wanting such. It is disingenuous in the extreme. Pointing out the flaws in a new bill can never be equated to supporting an old Act. To draw such an inference is ridiculous. This is an entirely new bill, repealing an old Act. It is not an amendment of an existing act. "
She says the bill must be read on its own merits, not through a comparison with the act it is replacing.
"Herron and his cohorts on Twitter will have everyone believing that this act is the solution to the land problem. This Act is about giving government the power to expropriate the property of citizens. If we do not ensure that we prepare for every eventuality, private property rights of EVERY citizen will be at risk. Herron accuses me of fear-mongering while throwing around terms like "swartgevaar" to rubbish my claims. I would rather have people worry now than have us all regret a lack of engagement with this bill later.
"We owe it to our citizens to protect their property rights. That is what we are doing."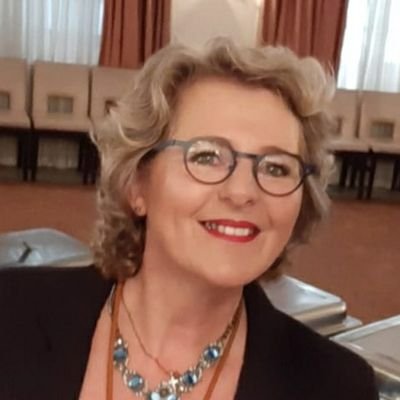 Samantha Graham-Maré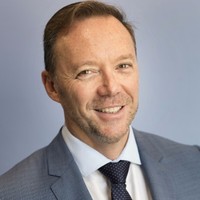 Brett Herron
'We bring you the latest Garden Route, Hessequa, Karoo news'