Gallery Video
MOTORING NEWS AND VIDEO - It was a great and proud moment for Tavcor George when the day of the official launch of the new Volkswagen T-Cross finally arrived.
The T-Cross was ceremonially uncovered in front of the guests, who could not wait to see the car and try out its seats.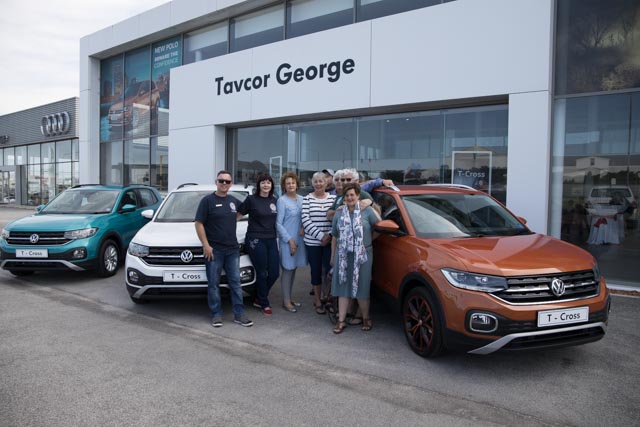 Tavcor George staff together with excited new owners. Visible from left are: Deon Uys, sales executive; Christa Barnard-Koen, sales manager; new owners Mrs Kriel; Mr and Mrs Terblanche and Mr and Mrs Nel.
The new T-Cross had elicited huge interest - so much so that all the vehicles sent to Tavcor George, save the demo model, were sold out in advance.
Watch a video below
The new owners were at the launch, eager to collect their new vehicles. After the official launch the T-Cross could also be viewed at the Strawberry Festival for the rest of the weekend.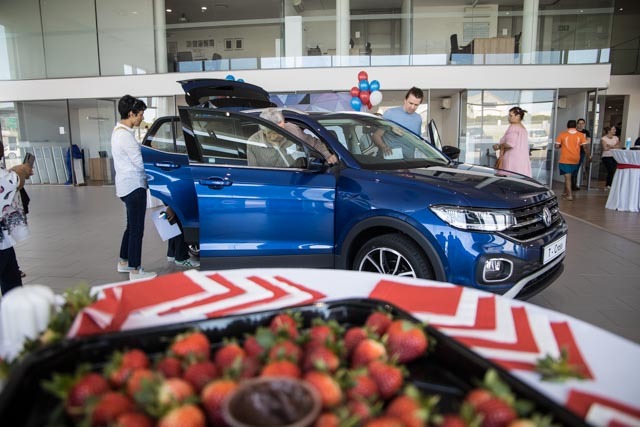 The launch of the T-Cross was celebrated with strawberries and chocolate.
Contact the friendly people at Tavcor George to see the new T-Cross and take it for a spin.
'We bring you the latest Garden Route, Hessequa, Karoo news'