MOTORING NEWS AND VIDEO - As the launch of the new T-Cross draws near, excitement is running high at Tavcor George. The success of the larger Tiguan has convinced Volkswagen there is a gap in the market for a smaller SUV.
According to Christa Barnard-Koen, sales manager at Tavcor George, all signs pointed to a move into the smaller SUV market. "We are entering a new market with the T-Cross, and that is why we are so excited to reveal it," she says.
The new Volkswagen T-Cross compact SUV is based on the Polo, but at 4,2 meters the T-Cross is 123mm taller. Prospective buyers have four options - the Trendline, Comfortline, Highline and the R-Line.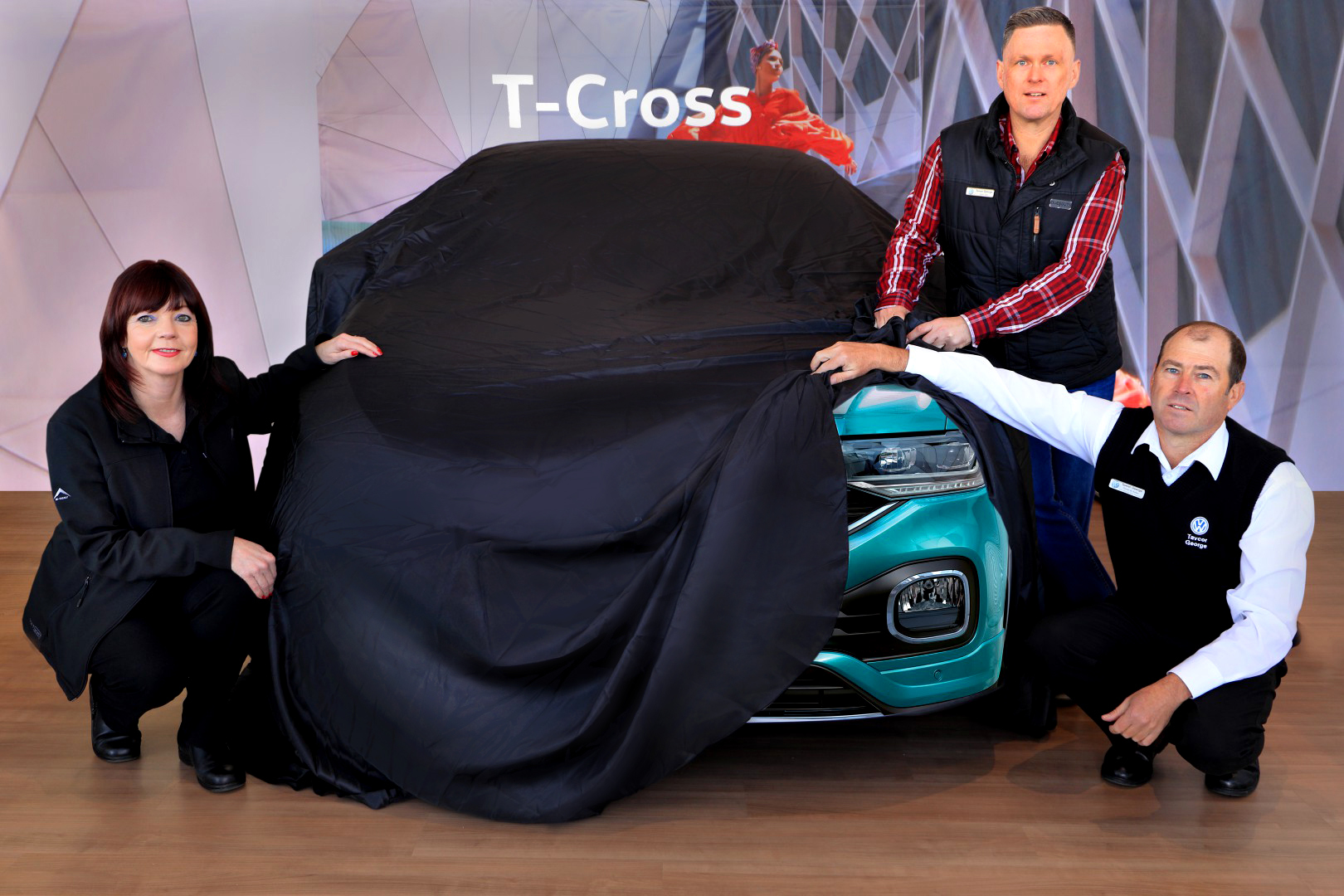 Christa Barnard-Koen, sales manager of Tavcor George, and sales executives, Deon Uys and Danie de Koker take a peek at the new Volkswagen T-Cross, which will be launched on 21 September at Tavcor George.
Watch a video below.
The T-Cross offers lots of space, expanding the 377 litres boot space to 455 litres by folding down the back seats. The interior is fine quality and offers a 12,3-inch Active Display.
When it comes to comfort and safety features, the mid-range SUV crosses all the Ts, and the exterior is a definite a head-turner.
Barnard-Koen invites the public to the unveiling of the T-Cross at Tavcor Volkswagen George from 09:00 to 12:00 on Saturday 21 September. If you miss the unveiling, the new T-Cross will also be on show at the Strawberry Festival that takes place the same weekend, 21 and 22 September.
Autodealer will do a full review of this new kid on the block after the launch.
'We bring you the latest Garden Route, Hessequa, Karoo news'