MOTORING NEWS - Exiting news for Southern Cape fans and competitors of dirt track motorsport is the opening of a motorbike and quad dirt oval and motocross track, also incorporating an auto-X dirt track.
Promoter Bobby Hack has finally achieved his dream of operating a budget race track bringing affordable motor racing to everyone.
"How do you make motorsport affordable for the average wannabe race car driver? And there are many. And of course many experienced competition drivers who also need to save money.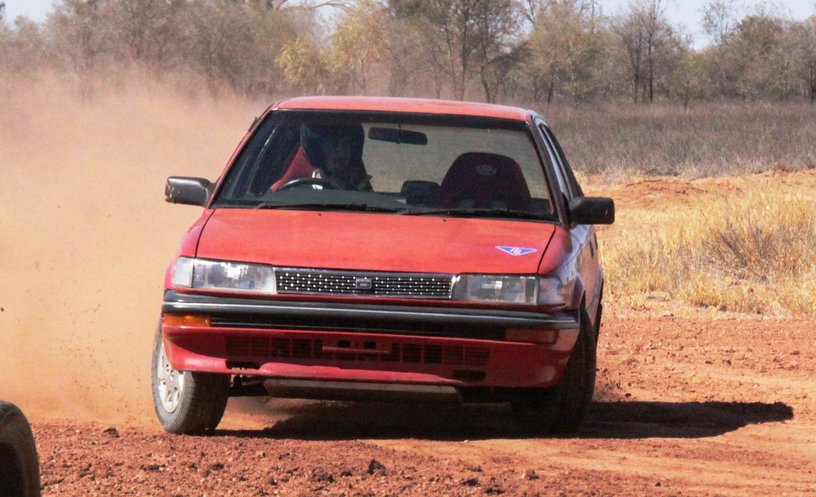 If you have a car, can borrow a crash helmet and some petrol money - well, that's all you need," says Hack.
The new track in Mossel Bay is staging its first Auto-X event on 7 November.
Hack says the auto-X track is around 850 metres long and utilises part of the new bike dirt oval and MX tracks. "There are no jumps or bumps, but there are some tight turns and short straights, so top speed is not going to get you any trophies." The event is run on a time trial basis, one vehicle at a time over a couple of laps.
Classes vary from standard commuter cars to high performance rally cars and anything in between. To guarantee a ride for everyone, there are ladies classes, a high school class for 12- to 17-year-olds and even an under 12 class.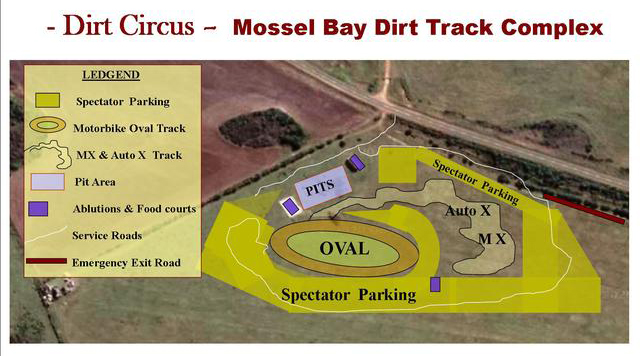 The event is open to anyone in any vehicle and no competition or club licences are required. Basic safety rules apply and all the necessary requirements will be in place plus any new health regulations that need to be complied with. Hack says the emphasis is strictly on fun first, winners second.
The bike and quad oval will be launched on 21 November. The venue is the new dirt Circus off road play park situated on the Herbertsdale road just outside Mossel Bay off the N2 near Petro SA. The venue will host monthly bike and quad oval racing and MX racing and, in keeping with the mission statement, will be open to any riders and drivers from scooters and skedonks to race-ready MX bikes.
Depending on the support for auto-X, Hack hopes that a monthly event just for cars will be possible as well.
He invites all racers and wannabe racers to make use of the new track in town. "It's affordable, it's fun, it's racing, it's auto-X! So if you drive a Ford or a Ferrari, a BMW or a banger, it's time to live the dream."
For more information contact Bobby Hack on 082 667 0427 or at alliedspeedway@gmail.com.