MOTORING NEWS - The year 2020 was no joke, especially for the automotive industry which had a number of high mountains to climb, but the Hyundai team took the uphill challenges in their stride and launched the new Hyundai Creta.
The Creta is named after the Greek island of Crete, a tempting tourist hotspot that will have to remain on our bucket lists until the Garden Route is no longer a Covid-19 hotspot.
But, the new Hyundai Creta may be just the vehicle you need to satisfy your craving for freedom.
At the end of November I was invited to the Cape Town launch of this stunning SUV at the Erinvale Estate Hotel and Spa overlooking the Helderberg Mountains in Somerset West, and in my opinion nothing is stopping this vehicle from doing extremely well. It provides everything the average motorist needs - space, economy, luxury and beauty.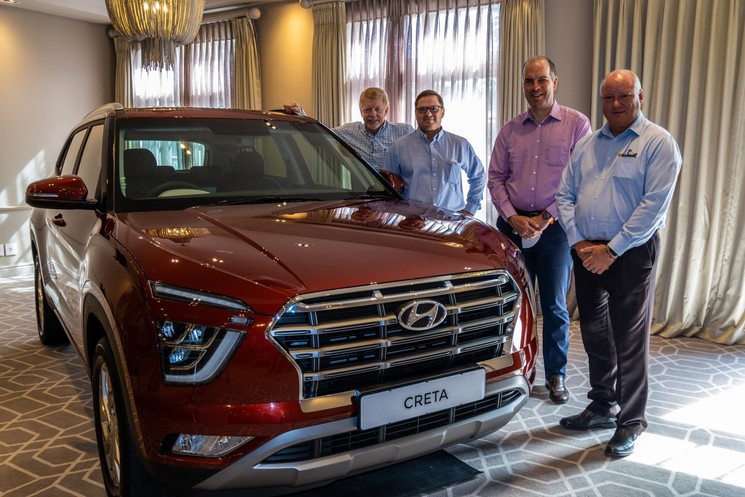 From left: Deon Sonnekus, Hyundai general mananger: corporate communications; Stanley Anderson, sales and operations director; Niall Lynch, CEO; and Michael Rohde, after-sales director.
I immediately liked its shape, especially when the red vehicles were lined up for the test drive. The more rounded Creta is a fresh new face in the Hyundai SUV range compared to its rather boxy predecessors.
5 derivatives
The vehicle comes in five derivatives with two specification levels - the Premium and Executive powered by a 1.5-litre naturally aspirated petrol engine, a 1.5-litre turbocharged diesel engine or a 1.4 turbocharged petrol engine.
They come with a manual transmission, an intelligent variable transmission (IVT) and a dual-clutch automatic transmission for the Creta TGDI Executive.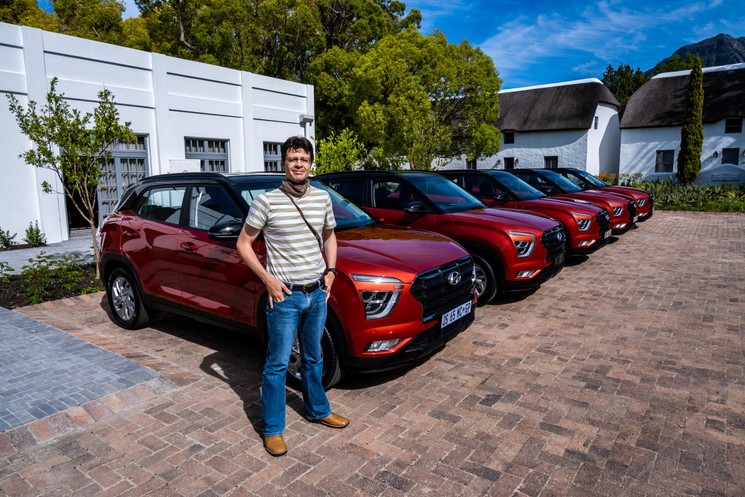 Wessel van Heerden lines up with the Cretas at the Erinvale Estate Hotel and Spa in Somerset West.
Both the interior and the exterior have been completely redesigned. The spacious Creta sports bold, almost square wheel arches accentuated by the design lines on the body panels. This makes the vehicle look powerful - not to be taken lightly. There are also 2-tone derivatives. This SUV has 17-inch alloy wheels on the Executive derivatives with seven body colours to complete the picture. The Premium derivative comes with 16-inch alloys.
I was very impressed with the stylish minimalist interior. It is real quality design with beautiful red accents on the leather seats and air vents. The steering wheel, flat at the bottom, also sports red stitching in the leather cladding.
The steering wheel has all the expected controls for the infotainment system. It also comes with Apple CarPlay and Android Auto connectivity while the 8-inch touchscreen enables easy function selection through voice commands. The vehicle boasts rear park sensors and a camera, making city driving a breeze.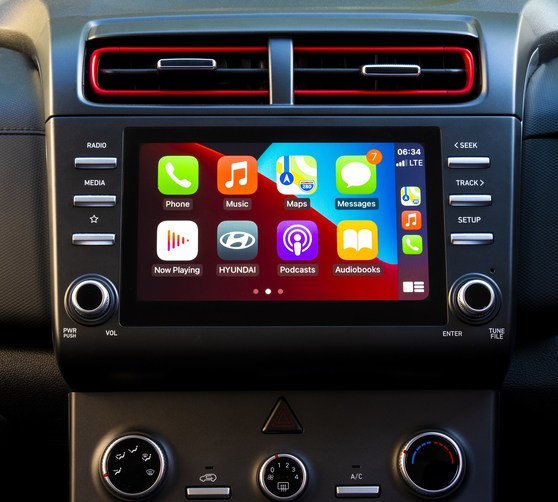 The Hyundai Creta comes with Apple Carplay and an android-auto infotainment system with an 8-inch touch screen.
Engines
Three new engines are used in the all-new Creta range: a naturally aspirated 4-cylinder engine with a 1 497cc displacement, a turbodiesel 4-cylinder with a 1 493 cc displacement, and a turbocharged petrol engine with a displacement of 1 353 cc.
It was a pleasure to drive the Creta on the scenic Cape mountain passes, and handling was superb. A firm, yet comfortable ride makes a journey in the new Creta enjoyable, both on tar and gravel.
The MacPherson strut front suspension and coupled torsion beam axle (CTBA) for the rear wheels have been tuned to make the Creta surefooted and fast on all roads.
Safety
The Creta Executive features front and side airbags to protect the driver and front passenger, while two curtain airbags will cushion rear passengers in the event of an accident. The side and curtain airbags are not included in the Premium.
Isofix child seat attachments are standard in all derivatives, as well as 3-point inertia reel safety belts with pretensioners.
Electronic stability control (ESC) ensures control while a tyre pressure monitoring system gives early warning of a flat. Another luxury safety feature is hill-start assist, which prevents roll-back on an incline when you pull away.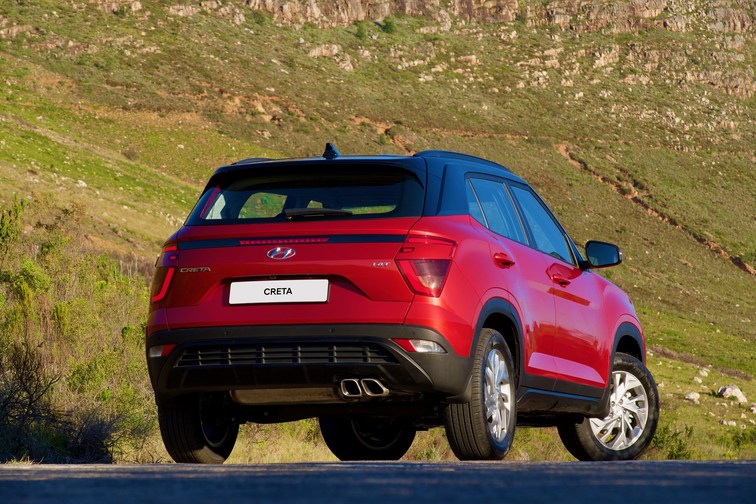 Look at that cheeky backside!
Pricing
• Creta 1.5 Premium (manual) - R374 900
• Creta 1.5 Executive IVT - R429 900
• Creta 1.5 Executive IVT (2-tone) - R434 900
• Creta 1.5 Executive Diesel (automatic) - R469 900
• Creta 1.5 Executive Diesel (automatic) (2-tone) - R474 900
• Creta 1.4 TGDI Executive DCT (2-tone) - R484 900
All Cretas are sold with a 7-year / 200 000km manufacturer's warranty, a 4-year / 60 000km service plan, and roadside assistance for seven years or 150 000km.
'We bring you the latest Garden Route, Karoo, Hessequa news'