Video
GEORGE NEWS AND VIDEO - The 24th George Old Car Show is in full swing! The show takes place today and tomorrow at the Eden Technical High School (previously known as PW Botha College) sport fields in George.
The George Herald is the media sponsor for the event.
Visitors can feast their eyes on a wide range of vehicles manufactured pre-1975, including a special exhibition of bakkies as centre display.
From 10:20 onwards, vehicles will be seen in action, with their owners steering the old gems around the show grounds. Vintage motorcycles, sport cars, street rods, muscle cars and stock cars will rev their enjins to the delight of showgoers.
The Midas lucky draw will take place at 12:20, followed by an auction at 13:00 by Trader Auctions.
A personal collection of over 50 Mercedes Benz vehicles (the Scrib Benzeum) is showcased by local radiologist Dr. Waldo Scribante, the president of the Mercedes Benz Club of South Africa (MBCSA).
This year marks the Valiant Club's 60th anniversary - an occasion which is also celebrated as part of the festivities.
The show gates close at 19:00 tonight and are open tomorrow from 08:00 to 14:00.
Ticket prices:
Weekend tickets: R75 (adults), R55 (pensioners) and R35 (children).
Saturday tickets: R65 (adults), R50) (pensioners) and R30 (learners).
Sunday tickets: R30 (adults), R25 (pensioners) and R20 (learners).
Watch a video below.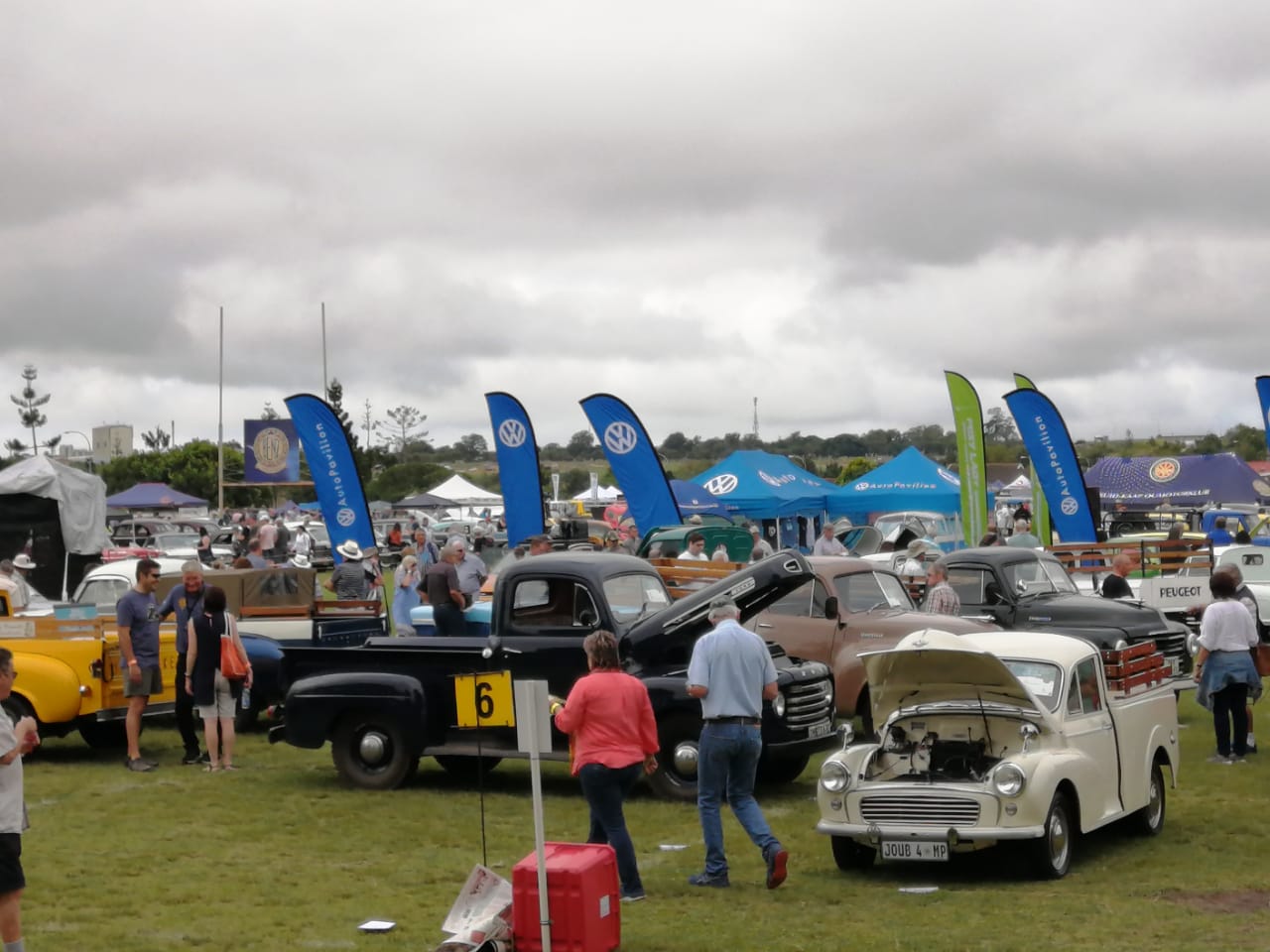 More than 900 vehicles are part of the George Old Car Show.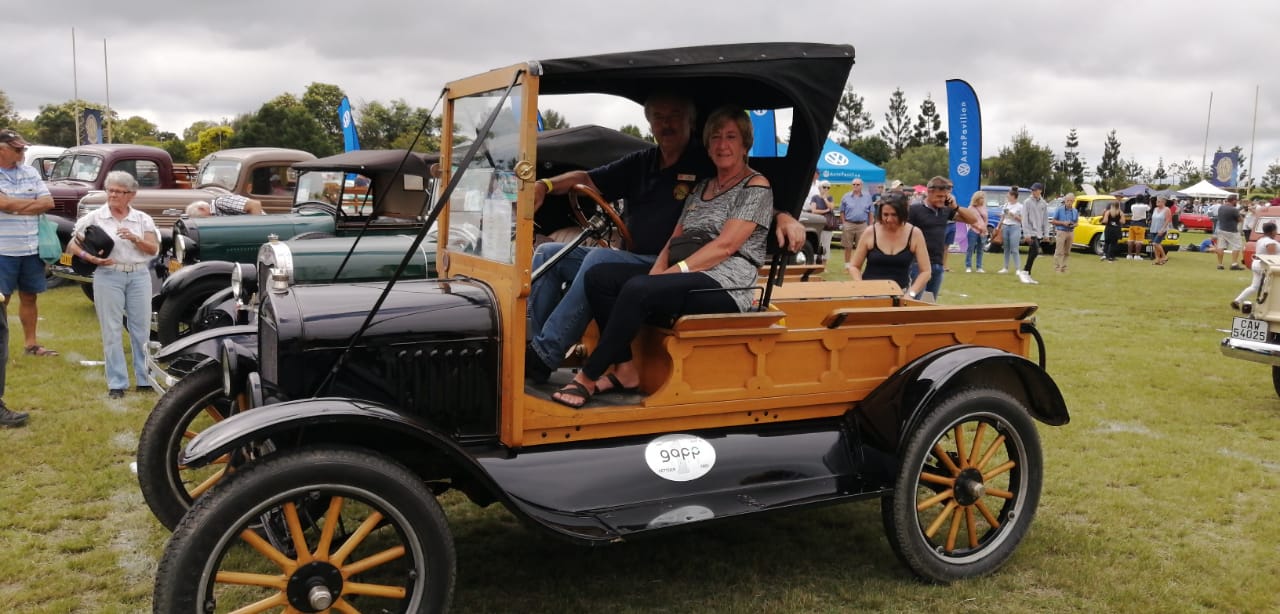 Greg Bjorkman and Louise Farrel in their 1916 Ford Model T.
'We bring you the latest George, Garden Route news'