The term 'dirty underwear' comes to mind, but it still doesn't do it much justice. In 2004, the biking community was first introduced to true race-bred steeds, as near as dammit is to swearing, namely 200bhp lightweight, fire-breathing machines of glory. Some were easier to ride, while others were described as having 'instant warp drive' above 7 000rpm. Eleven years on, enter the 2015 Yamaha R1, stage left. Comparing this bike to a 2004 model R1 is akin to pairing a Gummy Bear against Darth Vader in a battle to save the universe.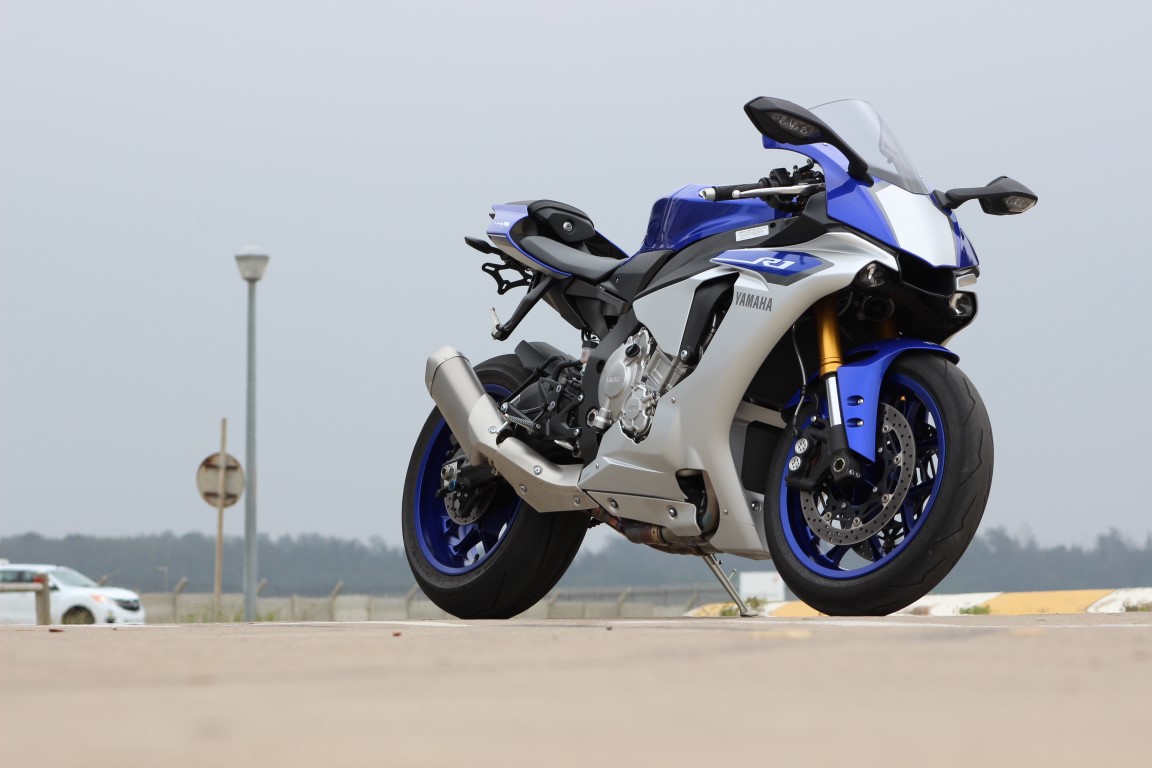 Sir, thou doth exaggerate?
Not in the slightest. You see, this new R1 brings the rider on the street an electronics package straight from the shelves of Yamaha's MotoGP garage, and a gutsy, powerful engine to go with it. Granted, you need some help from a 13-year-old to figure out how it all works, but once you have it sorted, by heck, you better be ready to have your socks blown off. Simply put, this bike is the most technologically advanced money can buy, stock standard.
Of course there are chaps in a garage somewhere that can give you the same techno wizardry for a hefty price tag, but what aftermarket systems can compare to factory developed and tested gizmos, even if 'Jan Maak 'n Plan' down the road fitted them? Like a dodgy drug dealer on a dark street corner, this bike has got what you need. An advanced traction control system, ABS (tested, it works), wheelie control (full working condition, boss), launch control - the list doesn't end. Plus, it's all fully adjustable, making sure you can set it up to perfection for your riding style and limits. One of the most noticeable pieces of magic in this bike is a gyroscopic system that controls the weight shifts under braking. It keeps the bike more centred and, paired with the ABS, gives the rider braking capabilities that will tear your face off.
Rider impression
Despite the extensive list of gadgetry, nothing is taken away from the riding experience as I originally feared, having ridden bikes with aftermarket traction control systems that can often be harsh and jerking if not set up perfectly. These fears flew out the window after a short blast around Richards Bay, and I was assured by Steven of Ride High Yamaha that this translates tenfold onto the track.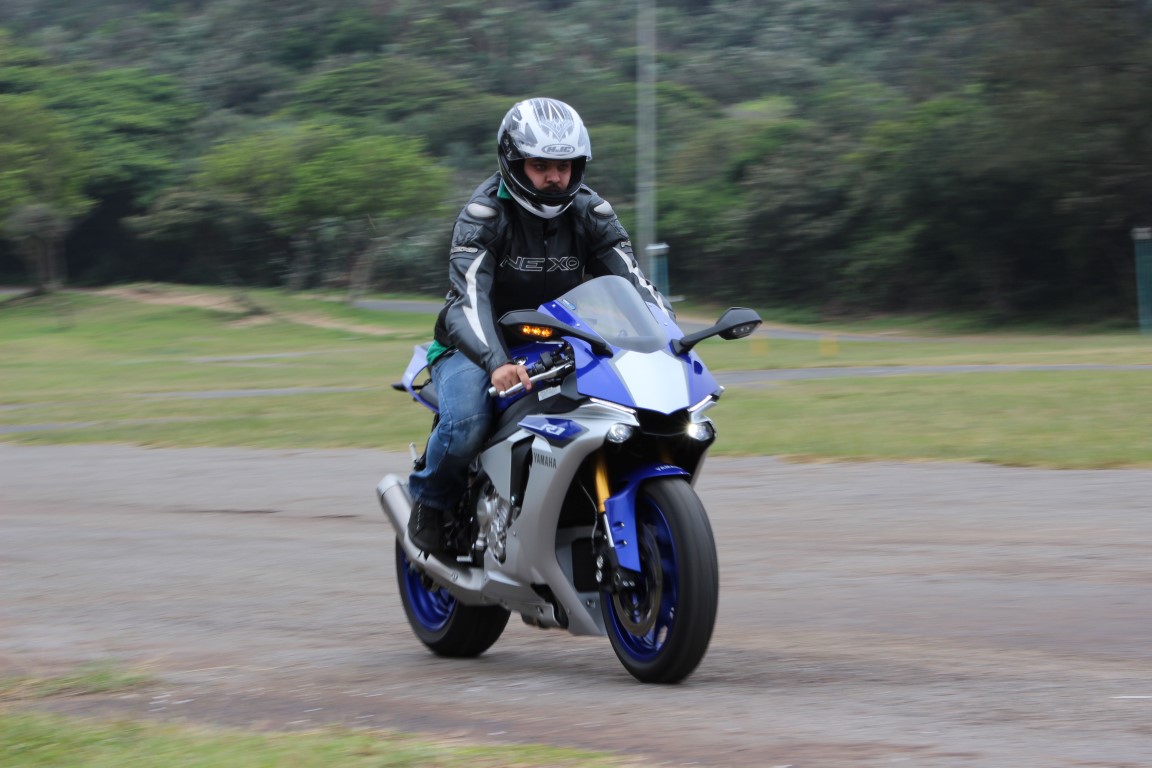 As a daily commuter, I will always first look at comfort. The R1 is not necessarily a bike I would choose to use for work, but then again, it was never designed to be a commuter. At the same time, it wouldn't be totally unbearable as a robot hopper. A quick fiddle with the pre-programmed power modes and you have a duller throttle response that makes for less jerking at stop streets and around slow traffic circles. If you have ridden a super bike for a while, the weight on your wrists shouldn't be a problem. If you are planning on upgrading though, be prepared for some numb palms and arm cramps. Overall, the bike feels tiny when you first swing a leg over the saddle.
This feeling dissipates soon, but the steep front rake takes a bit of getting used to, especially while executing slow turns. Yamaha got stuck in to the engine, giving it more power and a lot more torque, with a more spread out delivery of power than its predecessor.
There is always that one question that non-riders will ask if they see you parked off somewhere waiting for the rest of your brain to catch up - 'how fast does it go?' With this bike it's not really about top end. Riders have been able to buy 300km/h motorcycles for just over a decade. No, the more appropriate question these days is, 'how fast does it get to how fast it can go?'. And that answer, folks, can fill a small book, with copious amounts of swearing and idiotic grinning. Safe to say, the boys in Bavaria are currently bent over their drawing boards with concerned expressions. But, these are all just words on a page. Toodle on down to Ride High Yamaha and test drive it yourself. Oh, and do remember to pack a spare pair of undies.
Quick Specs:
• Engine: liquid-cooled four stroke, DOHC, forward-inclined parallel four, four valve
• Displacement: 998cc
• Power: 147.1Kw @13 500rpm
• Torque: 112.4Nm @ 11 500rpm.
• Price: Approx R250 000
Used cars for sale in Namibia