Video
MOTORING NEWS AND VIDEO - There was great excitement last Thursday, 3 June, at Halfway Toyota George when local resident and author, Anne Greening (88), slid behind the wheel of her 21st Toyota, a 1.4L Starlet XR Auto.
Greening bought her very first Toyota in 1991 and today the lady still enjoys driving her favourite brand.
At the handing over of her new Toyota, she told George Herald that she has tried other manufacturers over the years, but each time reverted back to Toyota. That means 21 Toyotas in 30 years.
"Why do I buy Toyota? Two reasons stand out. Firstly they are comfortable, reliable cars and a joy to drive. The second is the dealerships. All the ones I've dealt with have provided excellent service. As a bonus, if one travels as much as I have done, there is a dealership in every town of any size," she said.
Watch a video below:
Greening has come a long way. Born in London, her father was transferred to Nairobi, Kenya when she was six. They arrived there in 1940 and stayed a few years.
Later they moved to Tanganyika, present-day Tanzania, and in 1957 she relocated to Durban where she spent most of her working life at a chemical company.
She remembers getting her driver's licence at the age of 18 in Kenya. Her father gave her driving lessons, but refused to do it using his car. She received the lessons in her own vehicle, a 1939 Standard Flying 9, which she bought just before getting her licence.
When her first husband took early retirement, they decided to do something completely different, and bought a smallholding at Harkerville.
Both her husbands have passed away, but she still loves driving along the Garden Route and the Cape winelands.
Author Anne Greening has a long-standing relationship with Toyota. Photo: Amazon.com
These days she doesn't do overly long road trips, but at the age of 80 she drove all the way to Durban to visit her son - a trip of about 3 000km. She intends driving herself for as long as possible, and will stop before she starts making silly mistakes.
Last year Greening penned her first romance novel, Bitter-Sweet Harvest, under the pen name Andie Patrick, followed by another novel and a collection of short stories, so she has lots to keep her occupied when she eventually hands over her car keys.
She used to carry out minor maintenance on her cars, but modern vehicles' computer technology has put an end to her self-help repairs.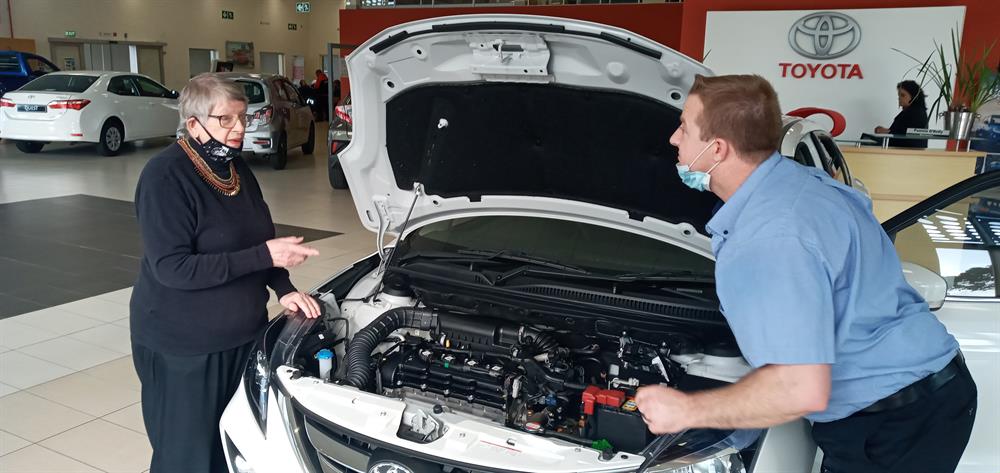 Anne Greening and JP Sharp of Halfway Toyota George looking at the engine of her new Starlet. Photo: Eugene Gunning
Her advice to South African motorists? "Do as many road trips as you possibly can. Enjoy, relax and stay alert."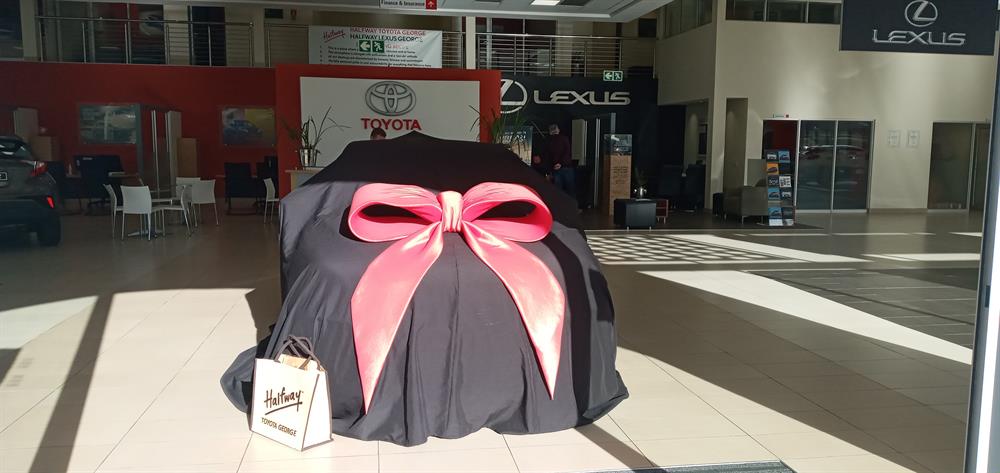 A Starlet in waiting.
JP Sharp of Halfway Toyota George showing owner Anne Greening the ins and outs of her new Starlet.
JP Sharp and Pamela O'Kelly (right) of Halfway Toyota George with Anne Greening. Photo: Eugene Gunning
'We bring you the latest Garden Route, Hessequa, Karoo news'