GEORGE NEWS - On Tuesday 28 January, Rundle College students, teachers, staff and members of the public donated blood to the Western Cape Blood Services who had a donation station set up in the school parking lot.
A special thank you to those students who overcame their fear of needles to become donors for the first time.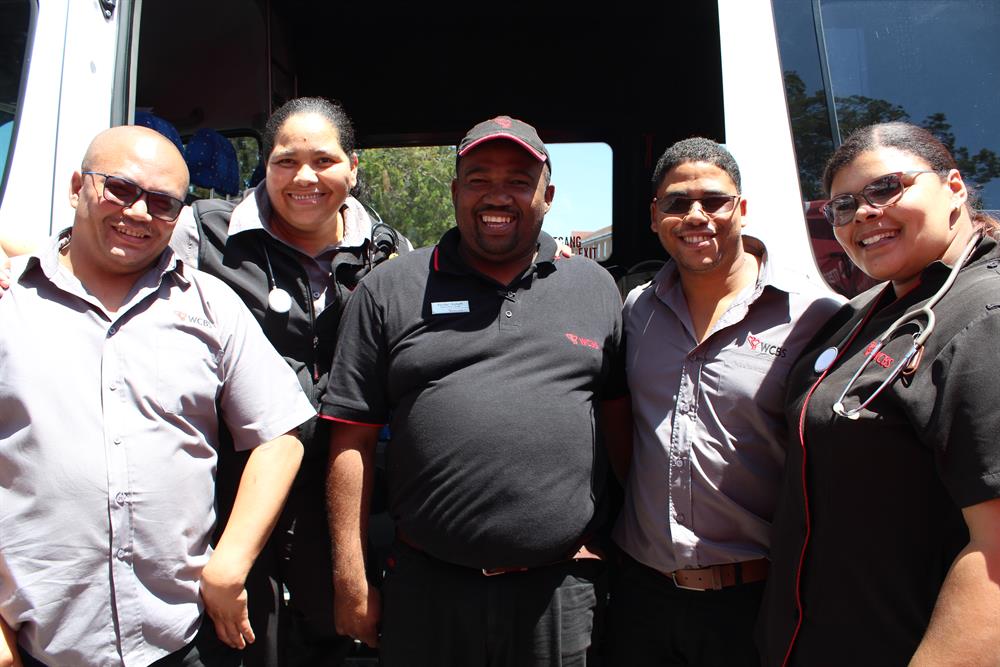 Warren Singrew, Vonita Lamini, Randel Goliath, Heinrich Prins and Ronellety Bantom.
Nurse Ronellety Bantom attends to student Pontsho Malebese, while student Zina van Staden looks on.
'We bring you the latest George, Garden Route news'