LIFESTYLE NEWS - Ensuring that your child's daily lunchbox is both healthy and appetising is a challenge that every mom knows all too well.
Here is an example of a healthy lunchbox:
One fresh fruit. For example: grapes, apple slices or rings, any melon chunks (cantaloupe, honeydew, watermelon), any berries (strawberries, blueberries, raspberries), or banana slices.
Two vegetables. For example: carrot coins or sticks, cucumber, broccoli, bell pepper strips, asparagus spears, summer squash ribbons, or grape tomatoes.
One healthy protein. For example: beans, edamame, nuts, seeds, peanut butter, hummus, veggie burger, roasted turkey or chicken slices, or a hard-boiled egg.
One whole grain. For example: whole grain pasta, bread, crackers, brown rice, quinoa, steel-cut oats, and other minimally processed whole grains.
Dairy (if desired). For example: unflavoured milk, plain Greek yogurt, small amounts of cheese like cottage cheese, and string cheese. For dairy-free options, try soy milk and soy yogurt, which contain similar amounts of calcium, protein, and vitamin D to dairy milk.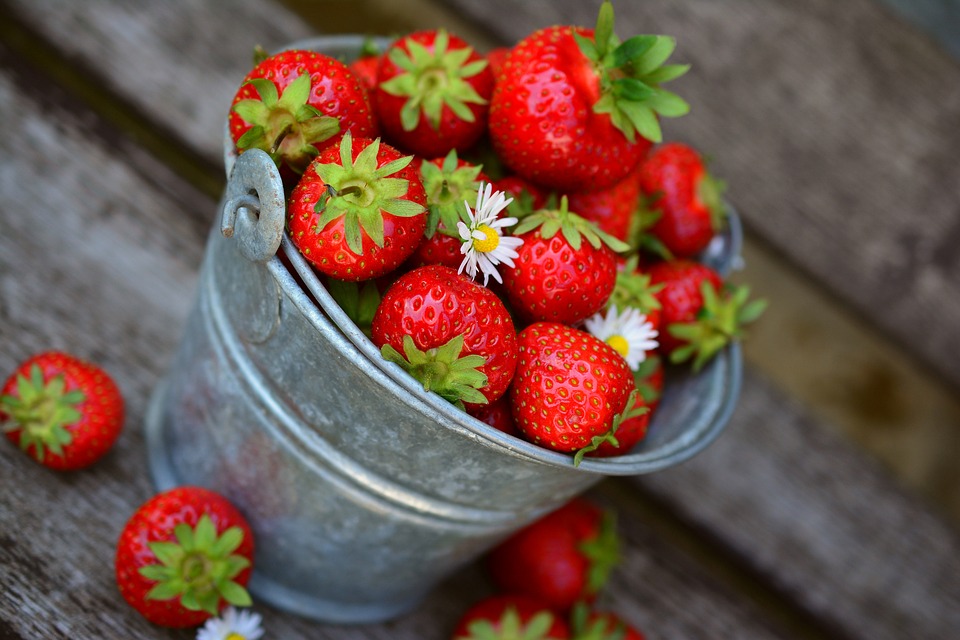 There should always be fresh fruit in a lunch box.
Presentation
Be creative in the presentation:
Make kebabs. Insert cubes of fruits, vegetables, and proteins onto a skewer with rounded or blunt edges.
Choose a lunchbox with several small divided containers - great for portion control, keeps foods separate, and encourages a variety of foods.
Themes
Different themes will help mom with ideas and keep it interesting, for example:
Mexican = beans and brown rice, wholegrain tortilla chips, homemade guacamole or salsa made with diced tomatoes, avocado, and coriander.
Chinese = chicken strips and broccoli florets served with brown rice and low-sodium soy dipping sauce.
Pizza = wholegrain pita or crackers, cherry tomatoes, bell peppers, mozzarella string cheese and chicken slices.
Green = edamame, cucumber coins, butter lettuce rolled in a spinach wrap spread with mashed ripe avocado. Sprinkle with sunflower seeds or nuts for extra crunch and nutrients.
Eat a Rainbow = red cherry tomatoes, orange hummus, yellow cheese, green cucumbers and bell peppers, blueberries and purple grapes.
Shapes
Cut sandwiches into triangles or smaller squares, or use cookie cutters. Mini cookie cutters can transform apples, watermelon, or cantaloupe into juicy heart or star shapes. A vegetable peeler makes elegant ribbons of any firm long vegetable. Carefully use a knife to cut sticks of carrot or bell pepper.
'We bring you the latest Garden Route, Hessequa, Karoo news'