GEORGE NEWS - The grim situation of many children in the poor communities of George and the uplifting impact of Life Community Services (LCS) on their lives were highlighted at the organisation's breakfast for sponsors and volunteers last week. It was held at Shofar Church.
David May, LCS marketing and funding officer, said everybody involved in LCS are like a "big village" who help to raise all the children at Life.
Guests watched a video that demonstrated the inroads that LCS has made in bringing children hope for a better life.
Life Christian Academy principal Chrisna du Preez introduced three learners to an appreciative audience and an LCS volunteer, Adele van Reenen, told more about her involvement in LCS and the impact it has had on her life.
CEO Maryna de Vries said by focusing on children, LCS reaches out on the grassroots level of a broken community and it meets the children at their point of need. Children have easy access to the Life centres located in the different neighbourhoods.
"At their first point of contact, the children receive the Word, food and life skills. We daily feed 1 000 children aged between three and 18 years."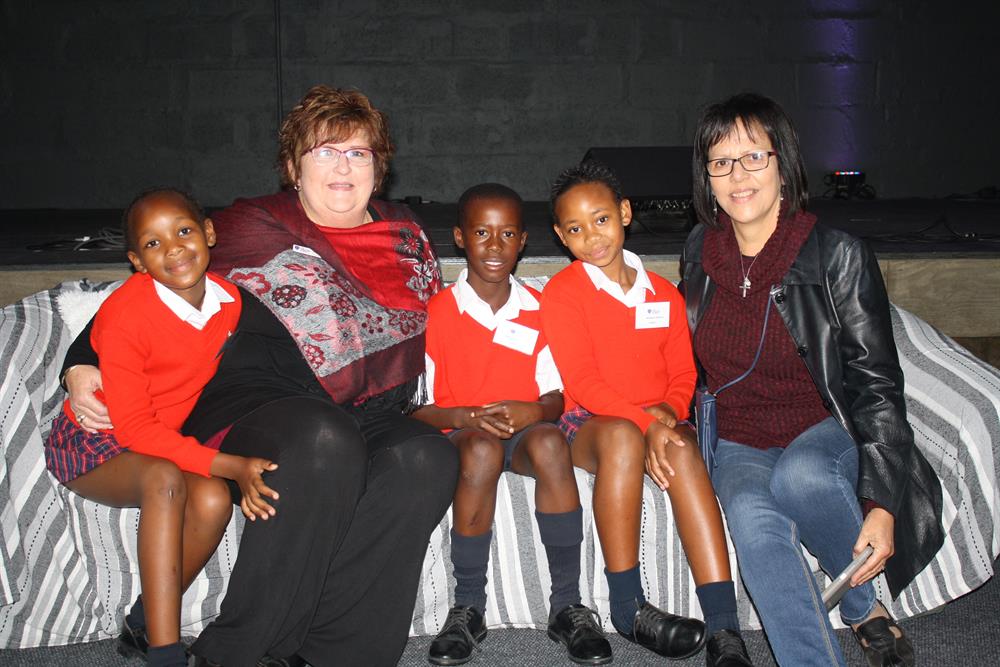 Christian Life Academy (LCA) principal Chrisna du Preez with Life Community Services CEO Maryna de Vries (right) and three LCA learners, from left: Amila Bokwana, Onothando Makhele and Indibabale Ngcengce.
The preschool programmes give the children a solid foundation for their further education, and Life Christian Academy offers quality education at an affordable fee.
The school has a long waiting list of parents who want to enrol their children. It is envisioned that it will grow by annually adding a grade, but more land is needed for expansion.
May announced that LCS has been granted an extra month (until end July) to look for an alternative property after being given notice by the landlord. He said they are fervently working to ensure that another property or funders are found to enable them to buy the property on which they have been operating for almost two decades.
'We bring you the latest George, Garden Route news'