Gallery
GEORGE NEWS - The 14th George Strawberry Festival presented by Ola again delivered a weekend of fun for people from the Garden Route and other parts of the province and country. Young and old enjoyed loads of music, dance and activities that kept everyone captivated over the weekend of Saturday and Sunday, 21 and 22 September.
This annual event held at Redberry Farm is one of the most popular events in the region.
Nicolé Vos, Redberry Farm marketing manager, said they aim to boost the local tourism industry and create a platform for local entrepreneurs and businesses to showcase their goods and products to a much wider audience.
"The festival is here to support the local community. We have local performers and also invite all the stakeholders in the area to come and showcase their products. It's really a mix for all," said Vos.
Click here for a photo gallery.
Among many other activities to enjoy at this festival were live performances by local artists, magicians, modelling and Strawberry Eat-off competitions.
On Saturday everyone got to see the live streaming of the Rugby World Cup game between South Africa and New Zealand and, although the results were disappointing for Springbok supporters, the fest offered enough to pick up the mood.
The Tiny Miss Strawberry contest.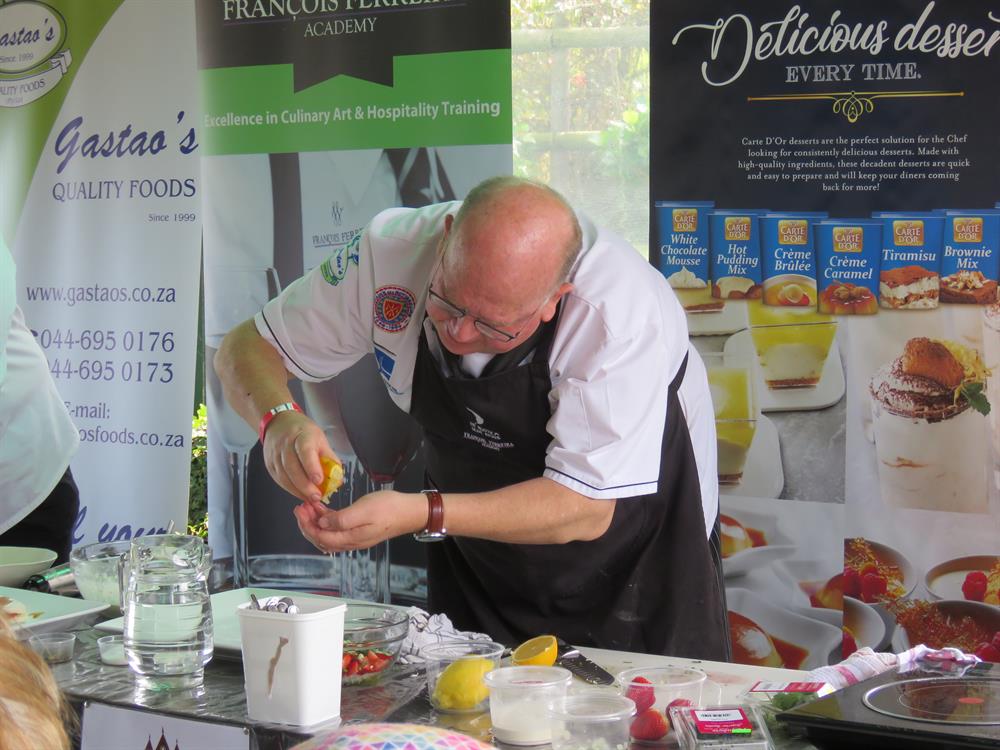 Celebrity chef François Ferreira shows how to create delicious foods using strawberries.
'We bring you the latest George, Garden Route news'