GEORGE NEWS - An unusual art exhibition opens tomorrow, 8 February, at the George Museum.
A local artist Johan Beukes will make art and sports lovers forget about their troubles with his realistic depiction of sporting greats like AB De Villiers, Allan Donald, Dale Steyn and Ernie Els.
These form part of his 67 sport star portraits, many of which are signed by the sportsmen.
The Friends of the George Museum and the South Cape Association for Visual Arts invite the public to the opening night of the exhibition.
A wine and beer tasting is presented by Kevin & Kelly Kieswetter, founders of Houtbosch Wines, a new vineyard situated on the outskirts of George.
Mouth painter
Rudy Lombard, who paints holding a brush with his mouth, is also exhibiting his paintings in the George Museum.
Lombard says, "Since being accepted as a student in 2003 at the Mouth and Foot Painters Association of the World, I have never looked back.
"But there is one obstacle - I am colour-blind. Every painting I have done until now took precise planning.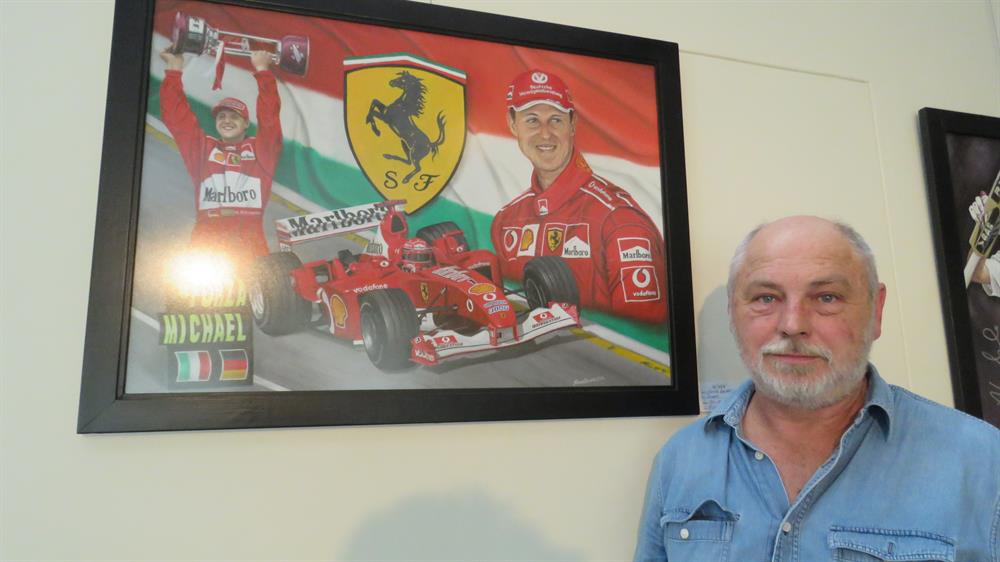 Johan Beukes has a magnificent obsession - come to the George Museum and find all about it on Thursday at a wine and beer tasting.
"I work with what I have memorised through the years and not always with what I see.
"Most of my artworks are spread across the globe, including a painting of a tiger which is on display in the Tiger-brands lobby, to Ernie Els ('The Big Easy'), South Africa's famous golf player."
'We bring you the latest George, Garden Route news'