GEORGE NEWS - Get ready for the silly season with festivals and live entertainment.
If you blinked in January and found yourself at the end of the year, you are not alone. The year flew past and now we're in December. George has oodles of fun on the cards this holiday. The party's just begun!
Here are some fun events and live shows to choose from:
Carols by Candelight
Redberry Farm will be hosting Carols by Candelight on 17 December from 18:00 onwards. For more information please phone 044 870 7123.
Pottery and Plants Fair in Hoekwil
Karen Muir presents the Pottery and Plants fair in Hoekwil from 18 to 24 December from 10:00 to 16:00. You can contact her on 044 850 1555.
Colour run in Wilderness
Join the Colour Run at the Wilderness Common on 19 December from 10:00 to 15:00. For more information phone Wilderness Tourism on 044 877 0045.
Bush Lapa Music Festival
The annual Bush Lapa Music Festival kicks off on 20 December at the Herold's Bay Resort. This festival is a yearly success and boasts artists such as Chris Cameleon, Francois van Coke and Arno Carstens. For more information phone KD on 044 851 0113.
Jack Parow live in George
Jack Parow will be entertaining the crowd at Shenanigans (York Street) on Thursday 28 December. The show will start at 19:00 and tickets can be bought at the door for R100.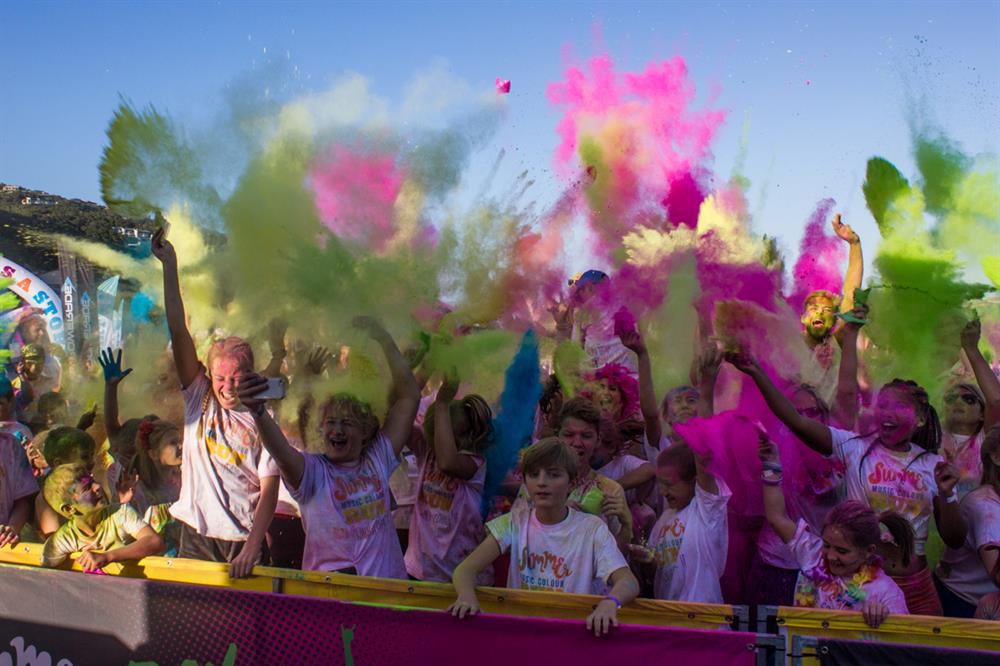 At a Colour Run earlier this year in Wilderness. Photo: Wessel van Heerden
'We bring you the latest George, Garden Route news'