GEORGE NEWS - Spirits were high at the George Market Theatre last Friday as young people celebrated Africa Youth Day, marking its 9th anniversary. Africa Youth Day is celebrated annually on 1 November.
It was proclaimed on the occasion of the African Youth Charter adoption in the Executive Council Decision of the Banjul Summit in 2006. The day is set aside to promote the increased recognition of youth as key agents for social change, economic growth and sustainable development in all areas of African society.
Portfolio Councillor for Community and Social Development Services, Sean Snyman, delivered a moving speech. Motivating the youth who attended, Snyman shared his personal story.
He said he had it all - and then an accident left him disabled and changed his whole life. "I never gave up, I refused to give up. I realised there's something I need to change in life, even work much harder to achieve the things I want in life," said Snyman.
Snyman encouraged young people to take advantage of the opportunities that are out there.
Young people during the event.
He said they must not wait for anyone, but rather initiate business and start projects that will uplift themselves and their communities.
The event was hosted by Guidy Worx in collaboration with Africa Unite and Outeniqua Hop Movement.
It was supported by the George Department of Social Development.
Young people provided entertainment in the form of music, dance and poetry.
An artist from Ghana, Don Sleek, was one of the youth that performed at the event.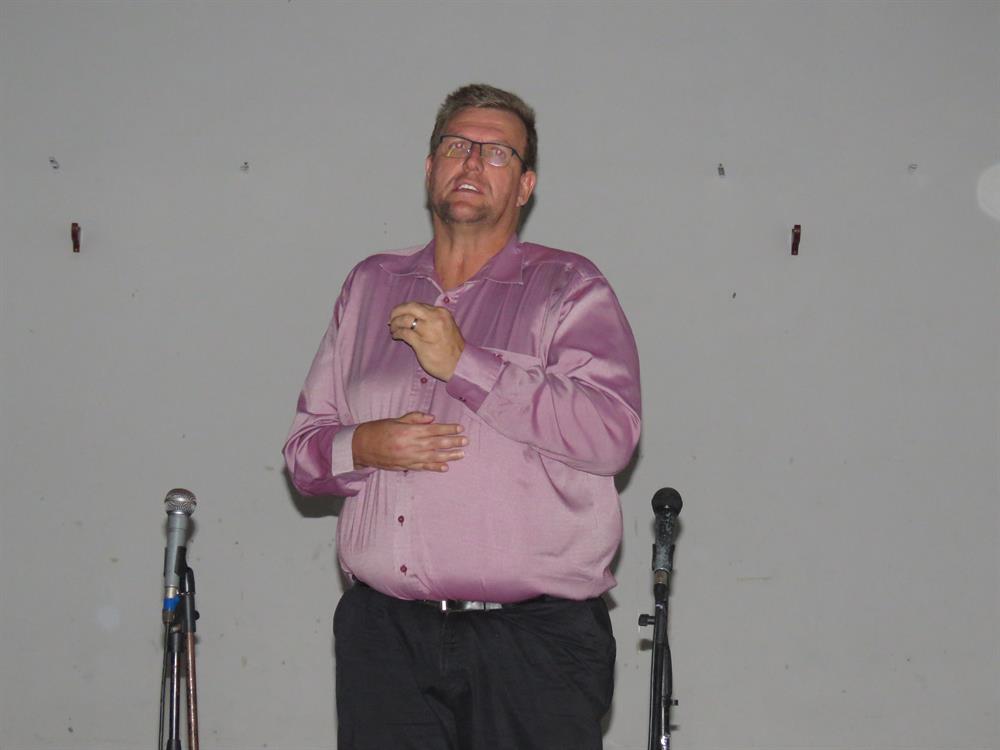 Sean Snyman. Photos: Zolani Sinxo
'We bring you the latest George, Garden Route news'