GEORGE NUUS - Weer het nie een strand in die George munisipale gebied volle blouvlagstatus ontvang nie. Die naaste wat 'n strand in George daaraan kon kom, is 'n sogenaamde 'Pilot' blouvlagstrand by Wilderness.
Nadat die blouvlagstrande vir 2019/20 verlede week deur die Wildlife and Environment Society of South Africa (Wessa) aangekondig is, het vrae ontstaan oor waarom strande in George weer nie sulke status ontvang het nie.
Joan Shaw, bestuurder van George-toerisme, het by navraag gesê in die verlede het die instansie "informeel" navorsing gedoen. Besoekers het aangedui dat blouvlagstatus nie 'n besluitnemingsfaktor is wanneer 'n vakansiebestemming gekies word nie, maar wel 'n "lekker-om-te-hê" (nice to have).
"George se strande is altyd in die vakansieseisoen besig en populêr. Ons is trots dat ons strande skoon en mooi is en ons dienste hier goed is - blouvlagerkenning of nie."
Volgens Walter Hendricks George-munisipaliteit: direkteur gemeenskapsdienste het die Garden Route-distriksmunisipaliteit (GRDM) aansoek gedoen vir die strand voor Salinas (Wilderness) en is saam met SANParke, George-munisipaliteit (tot 'n mindere mate), Wessa en Salinas betrokke.
Die strand voor Salinas is onder beheer van SANParke en George-munisipaliteit verskaf die lewensreddersdienste gedurende die vakansieseisoen.
Die George-munisipaliteit het nie aansoek gedoen vir blouvlagstatus nie, en stel nie tans belang om daarvoor aansoek te doen nie. In die verlede het die GRDM hierdie inisiatief gedryf en die kostes hiervoor gedra. George-munisipaliteit het nie so 'n begroting nie.
Die GRDM het in antwoord op vrae gesê die instansie het aansoek gedoen vir volle blouvlagstatus. Wessa se reël het verander. Daar moet nou geriewe vir die gebruik van gestremde persone by elke vol blouvlagstrand wees.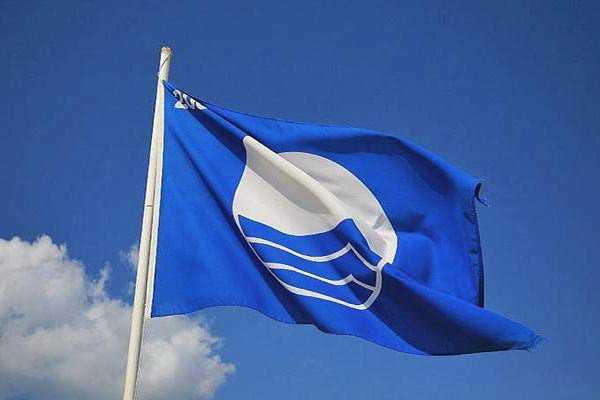 Die George-munisipaliteit het nie aansoek gedoen vir blouvlagstatus nie, en stel nie tans belang om daarvoor aansoek te doen nie.
"Ons het wel goedkeuring vanaf Salinas (Wilderness) dat enige gestremde persone wat die strand besoek, hul geriewe wat spesiaal vir gestremde persone aangepas is, kan gebruik, maar Wessa se reëls bepaal nou dat die geriewe uitsluitlik vir die blouvlagstrand se gebruikers moet wees en nie gedeel moet word met 'n privaat instansie nie," het 'n woordvoerder gesê.
"Die George-munisipaliteit is reeds in proses om goedkeuring te verkry sodat die nodige geriewe vir die Wilderness-strand aangebring kan word, maar ten tyde van die aansoek kon die munisipaliteit nie bevestiging kry of hierdie geriewe voor die aanbreek van die somerseisoen in plek sou wees nie."
Wessa het vir die jaar slegs weer vir 'n 'Pilot' -blouvlagstrand goedkeuring verleen.
Volgens die woordvoerder behoort blouvlagstatus volgende jaar vir die Wilderness-strand toegeken te word. Alles hang egter af van hoe die George-munisipaliteit vorder met die aanbring van die toepaslike geriewe om die strand en ablusiegeriewe meer toeganklik vir gestremde persone te maak.
Lees 'n verwante artikel: Still no blue flag status for George beaches
'Ons bring jou die nuutste George, Tuinroete nuus'