Video
GEORGE NEWS AND VIDEO - While water restrictions are in place, hundreds of litres of water have been running down Fortuin Street in Blanco for three days from what is assumed to be a fire hydrant.
Residents say the hydrant erupted on Sunday 14 January and the water has not stopped flowing since then. Their municipal water has also been cut off.
A small water cart has been provided by the municipality, but they say it is not nearly enough. People come with buckets to fetch water at the hydrant and further down the street where it is gushing into a stormwater drain.

Residents are furious, not only for being without water for so long, but also because the municipality is allowing so much water go to waste while restrictions are in place.
A member of the ward committee, Aldred Kaffoen, said at first the water was spewing up high into the air from the hydrant, but after the municipality was notified, the tempo of flow was reduced. When the George Herald was there a while ago, it was gushing down the street.
The municipality's comment is being awaited.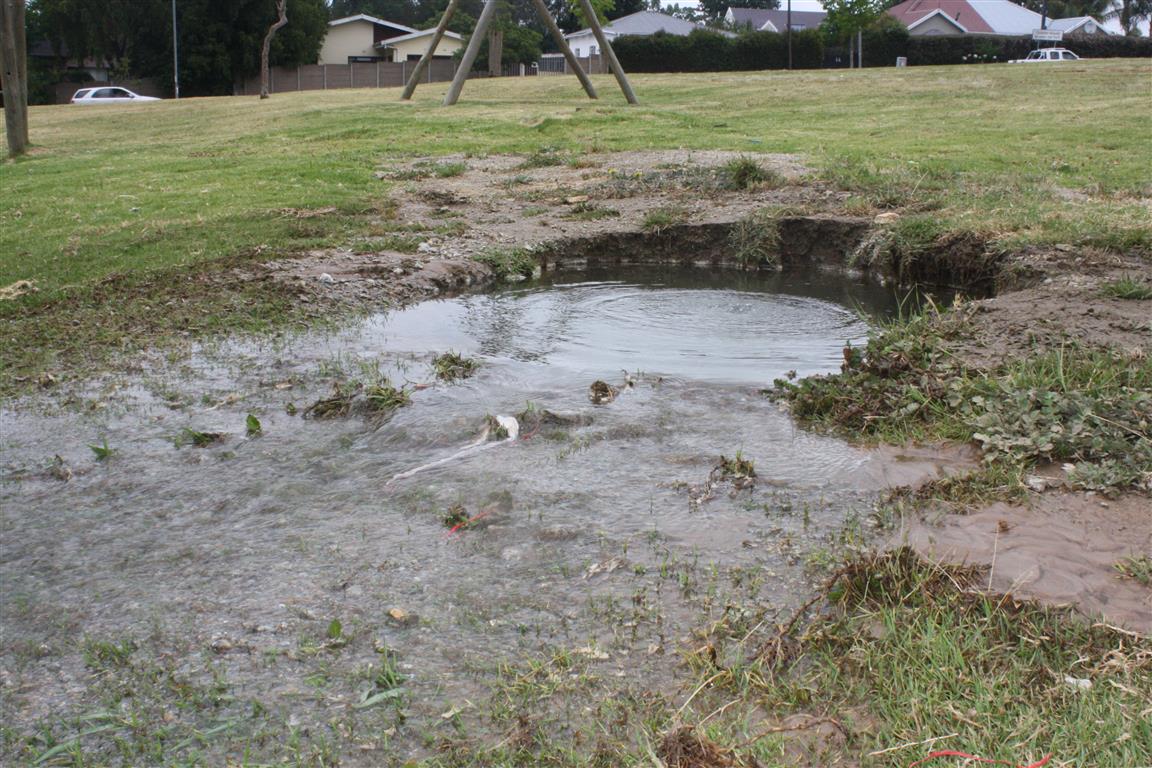 Water is bubbling up from what is assumed to be a fire hydrant. This leakage started on Sunday 14 January, according to residents.
Watch a video below.
ARTICLE, VIDEO AND PHOTOS: ALIDA DE BEER, GEORGE HERALD JOURNALIST
'We bring you the latest George, Garden Route news'