GEORGE NEWS - The raw water and drinking water pipelines have both burst approximately 400m from where they burst two weeks ago.
Repairs are underway to the raw water pipeline and should be completed by the end of today.
The specialised parts for the drinking water (800mm) pipeline will arrive through the night and repairs will commence on arrival. The old raw water pipeline has been recommissioned and reservoirs are being monitored with isolation valves alternately opened and closed to replenish reservoirs as needed.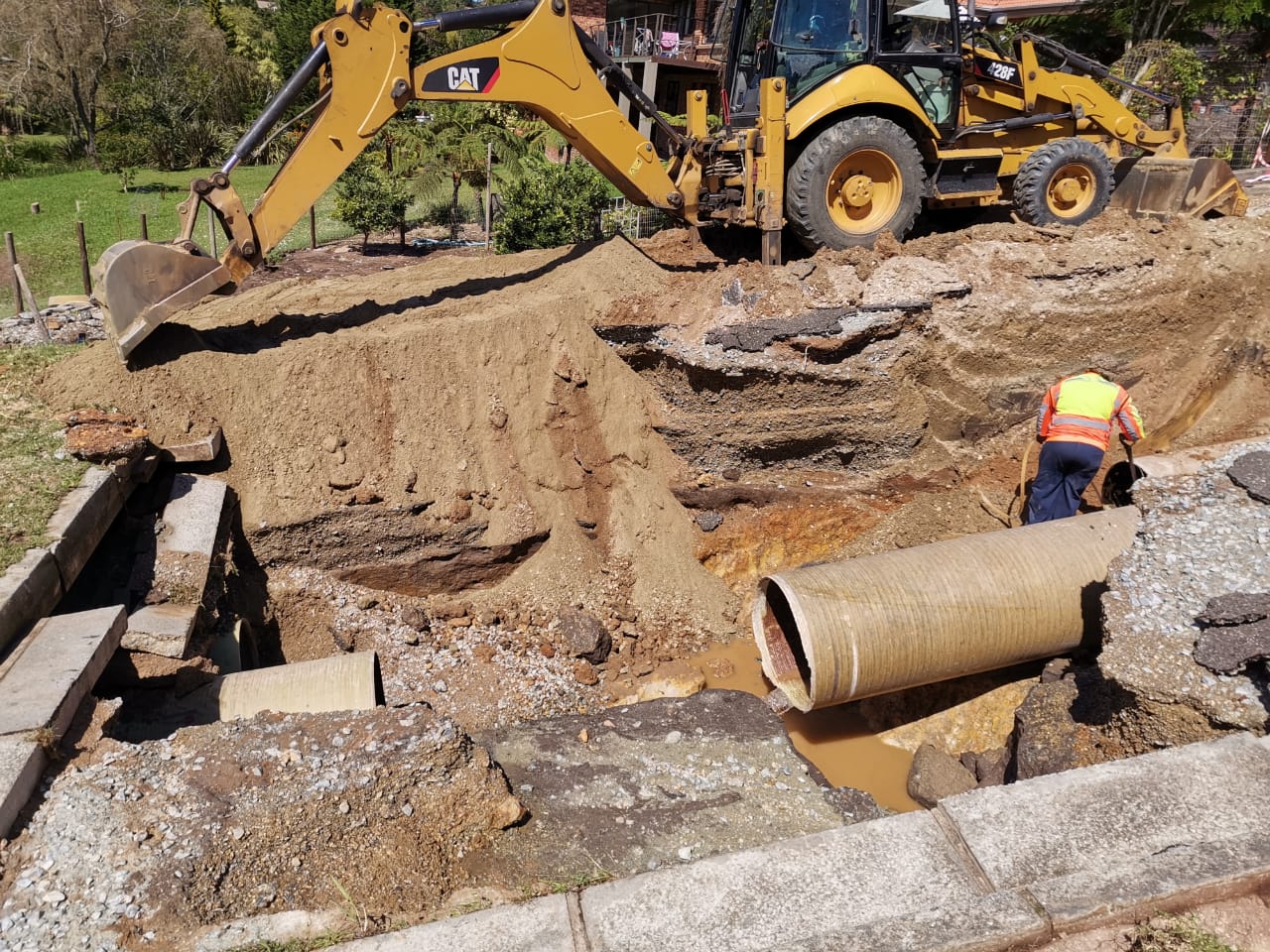 At present, the eastern suburbs of Blue Mountain, Kraaibosch and Groenkloof are most affected with little to no water. Areas with low water pressure include Conville, Lavalia and Protea Park.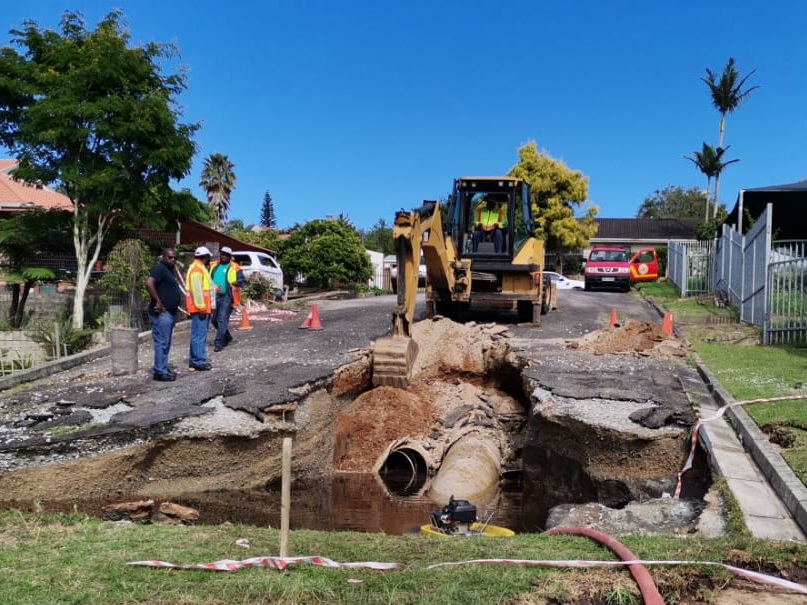 Water trucks are on standby should they be required.
The public is requested to please use water sparingly as the old raw water pipeline is smaller and cannot handle full capacity.
An update will be provided by 18:00 tonight on the progress.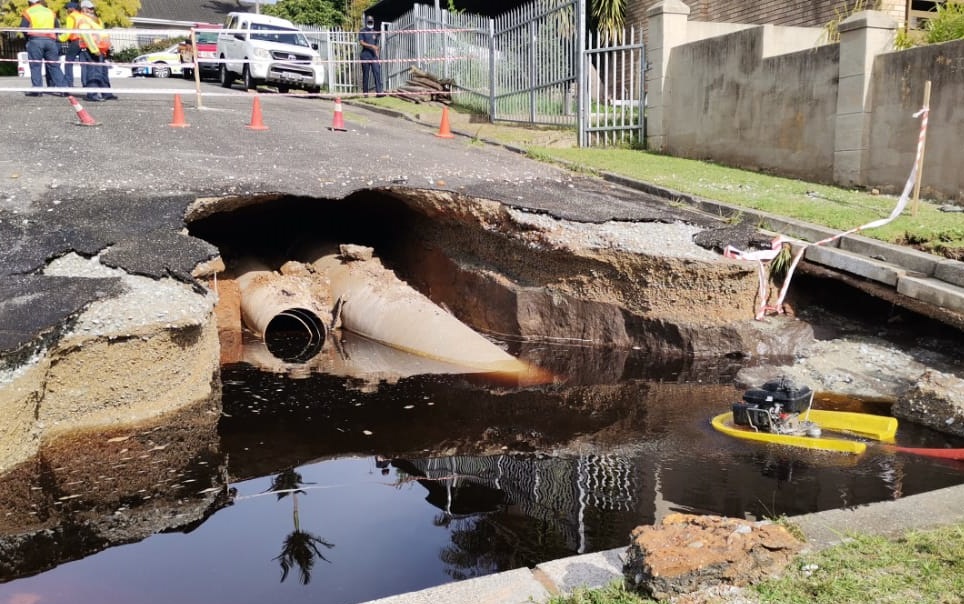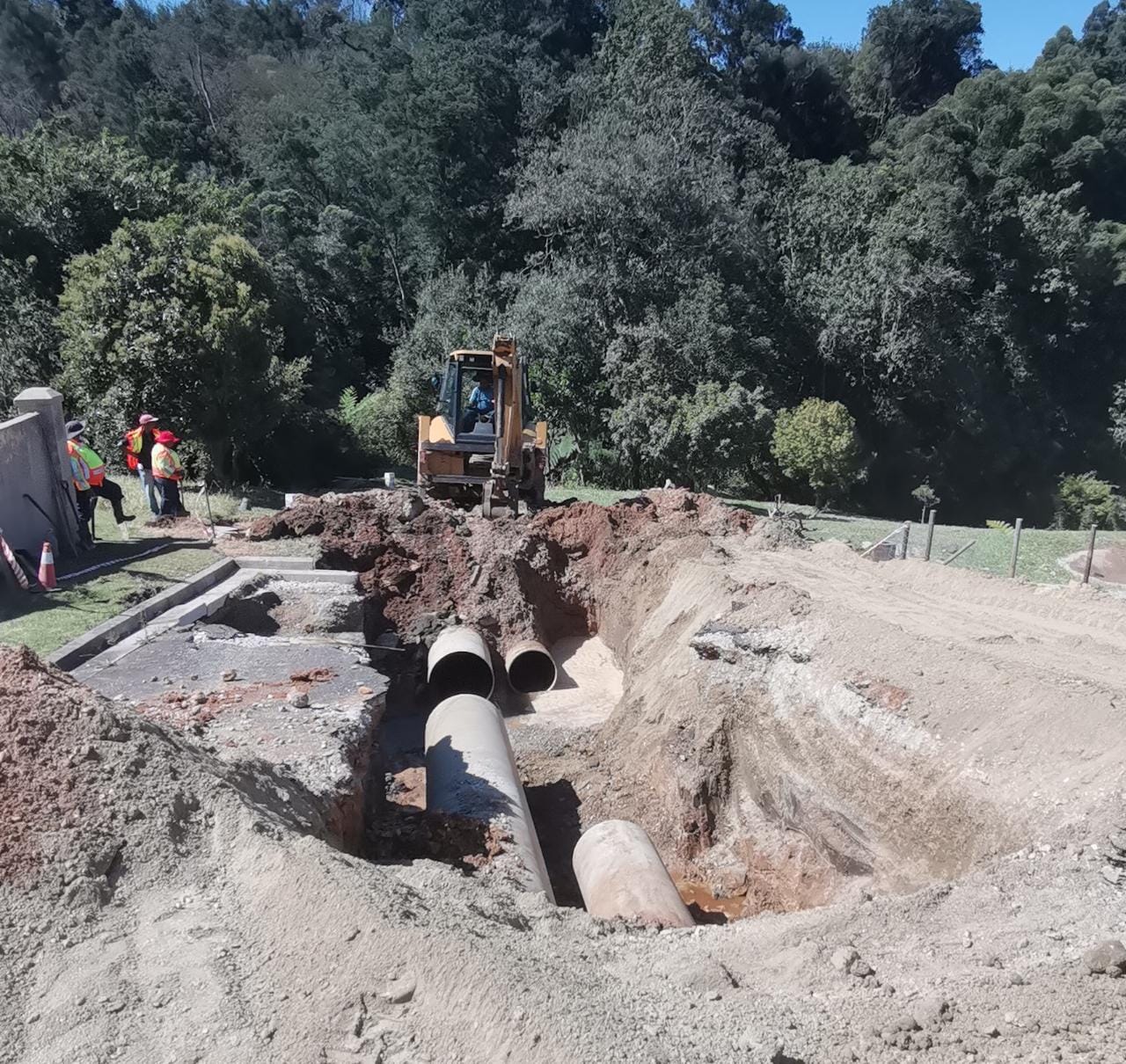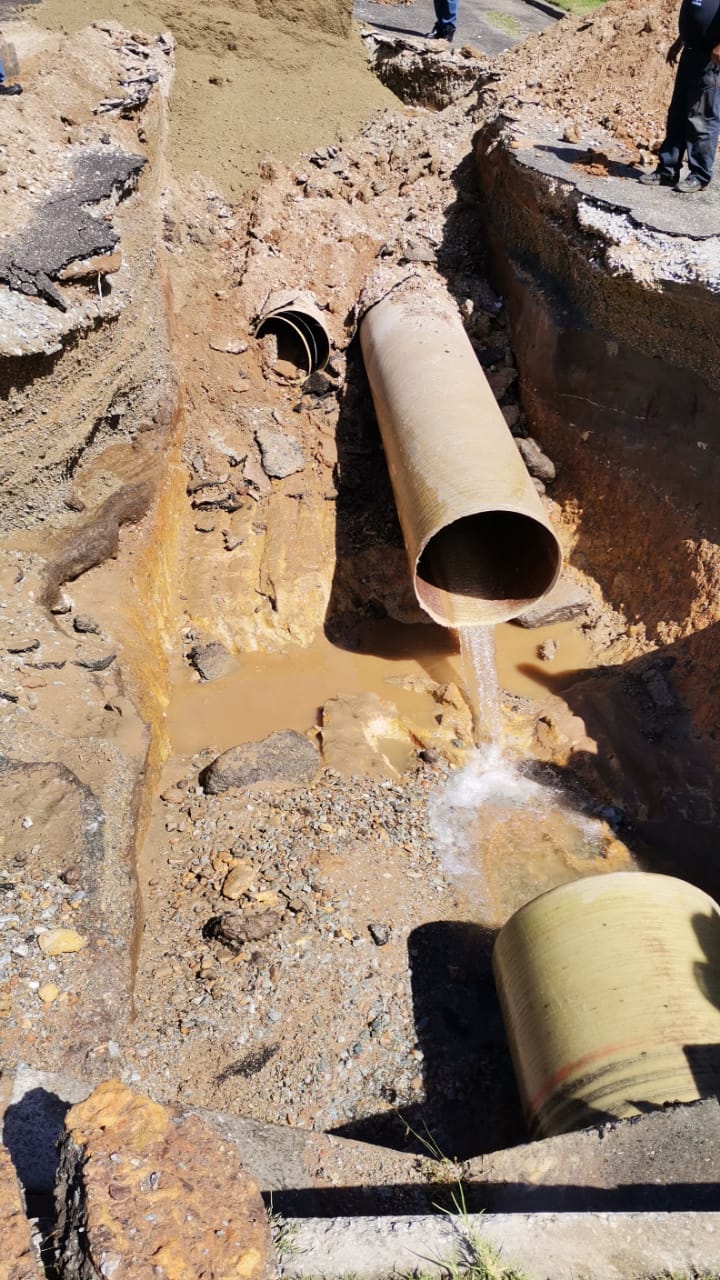 Photos: Supplied
'We bring you the latest George, Garden Route news'