Update
GEORGE NEWS - All the memorabilia have been removed from the Voëlklip viewpoint as well as the viewpoint at Hansie se Bank. These included all plaques, wreaths, crosses and other items that are normally found in cemeteries.
"We thank everyone who adhered to our plea to remove these items from the Voëlklip area by the deadline, which was 1 June," said the chairperson of the Herold's Bay Ratepayers Association (HBRA), Ken Field.
The items that weren't taken away by the owners have been removed and can be collected from Field by contacting him on 082 458 3586.
Following consultation with the Western Cape Provincial Department of Transport and Public Works and the landowner, and the HBRA receiving numerous complaints from the George and Herold's Bay community, a decision was taken earlier this year to have all such items removed on the Voëlklip.
The decision came after numerous incidents at Hansie se bank, the last of which claimed the lives of two women, Nickey van Niekerk and Lesley Brisco (both 75) from Krugersdorp, who drove over the cliff in a white Mazda on Saturday 20 February.
Since then various barriers have been placed along the road at the so-called hotspots.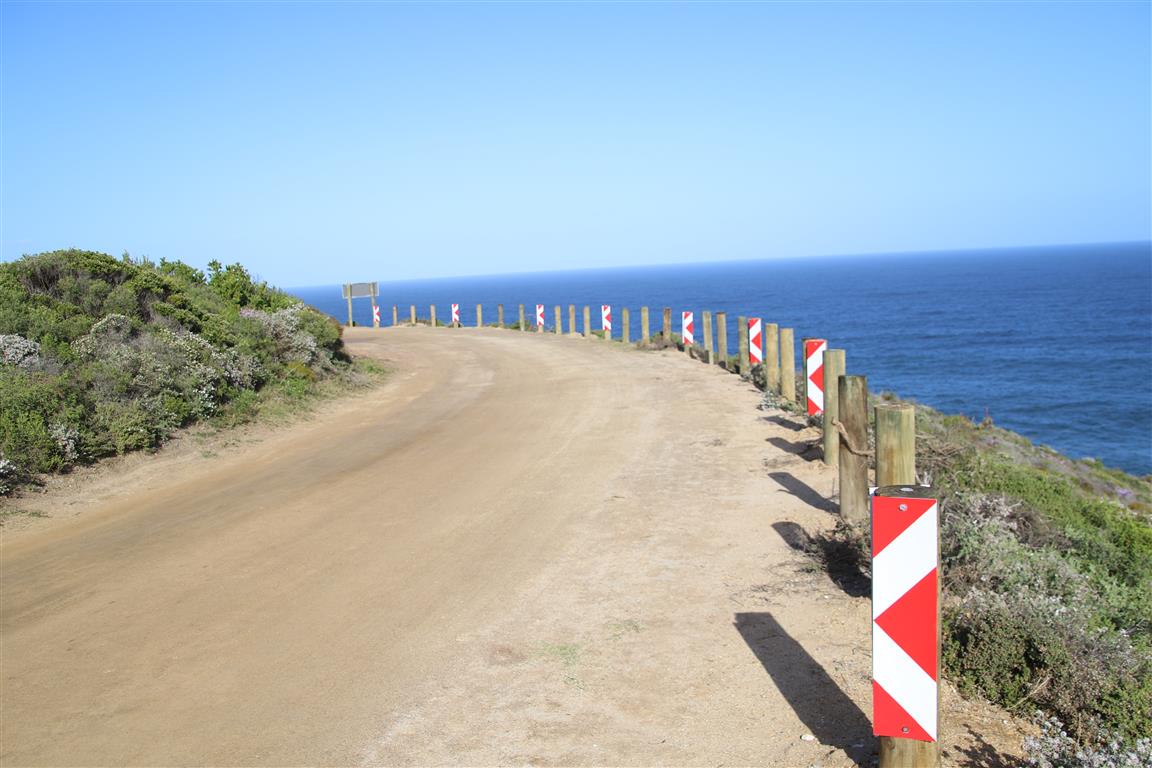 Barriers have been erected along the road.
'We bring you the latest George, Garden Route news'