GEORGE NEWS - The recent decision to put barriers along certain stretches on the Voëlklip road has been met with mixed response from the public and the area has recently become a point of contention among residents who have debated whether the road should be closed or not.
Following a site visit by George Mayor Leon van Wyk, members of the mayoral committee, various officials and role players, a task team was established in February to look at options to address issues pertaining to the road.
Since then various safety measurements have been put into place and after approval, remedial work started. However, because the road is on private land, the municipality was not allowed to allocate funds to it and the project was unable to move forward.
It was at this point that dotsure.co.za reached out to George's acting municipal manager, Dr Michele Gratz, and the head of the task team, George fire chief Neels Barnard, to offer the financial assistance needed to erect safety barriers.
"Many of our employees and partners make up part of this close-knit community and have been personally affected by the incidents along the Voëlklip road – this is extremely close to all of our hearts," says dotsure.co.za chief operating officer, David Roache.
"We've always believed that it is our responsibility to give back to our communities, so when we heard about this initiative, we jumped at the opportunity to provide assistance wherever we could."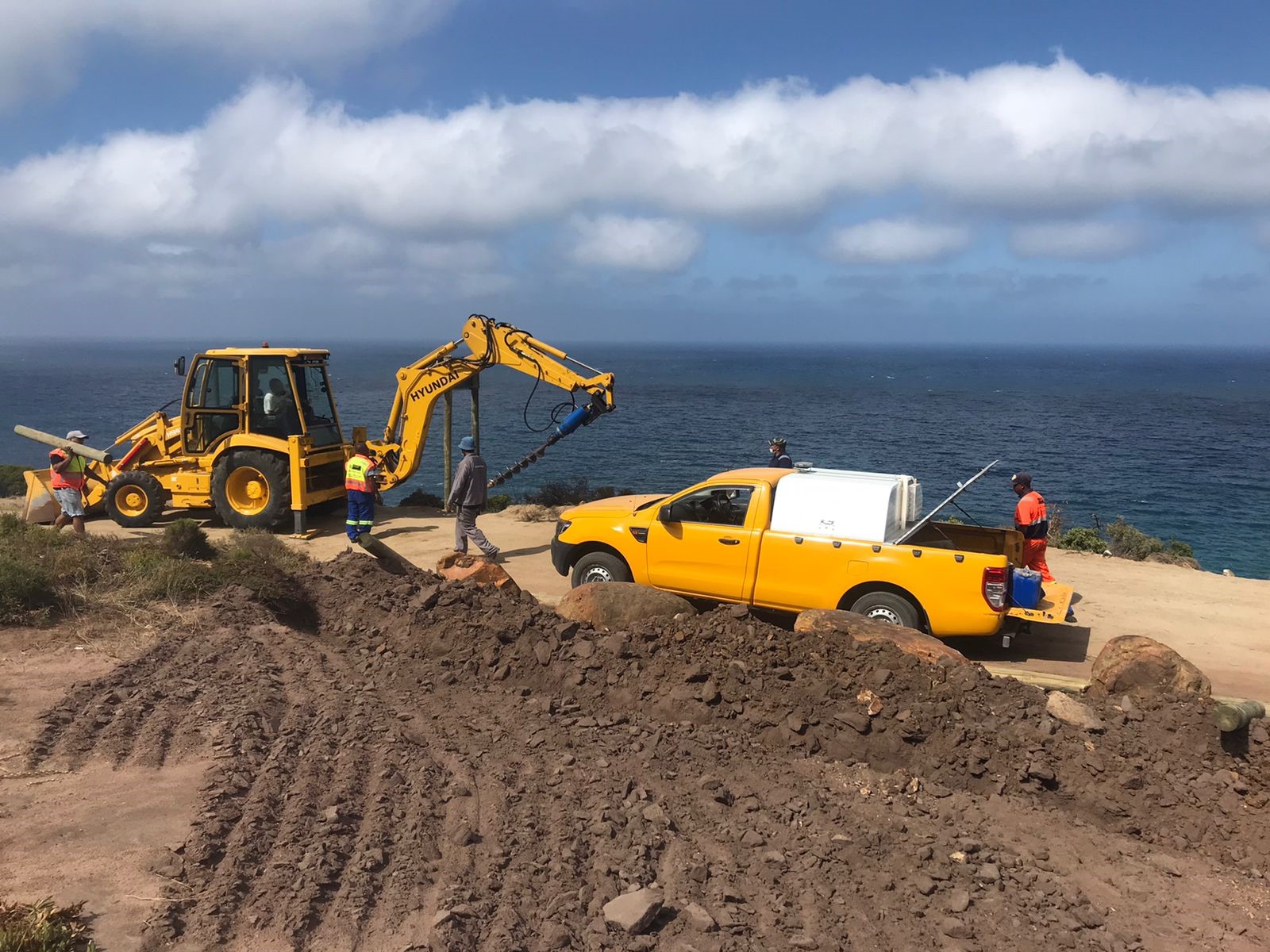 During construction.
For over a decade, dotsure.co.za has championed outreach programmes that provide funds, food and blankets to people and animals in need throughout the Western Cape and beyond, so it was only natural that the insurer wanted to aid in the realisation of this lifesaving community-led initiative.
"Although the Voëlklip road does not fall under the authority of the George Municipality, ongoing safety concerns resulted in the municipality facilitating the task team to investigate and implement remedial action," said Gratz.
"We are very grateful to dotsure.co.za for their generous donation which allowed the identified remedial work to take place. The municipality was not able to spend any of its own funds as this was firstly not a municipal road, and secondly the property is privately owned."
On 3 March more than fifty permanent 1,8m poles were erected along the curve at Hansie se bank, a viewpoint on the Voëlklip road, and the team had large rocks installed at the informal parking area.
"Beyond ensuring the road to Voëlklip is safer for all who drive it in future, we hope that this brings a small sense of peace to all those who have lost loved ones," says Roache.
"We can never undo the tragedies that have taken place, but this initiative is a reminder of the power communities have to make a tangible change when we all work together. We'd like to thank all who spearheaded and were involved in this initiative; we at dotsure.co.za are immeasurably proud to play a part in keeping our communities safe."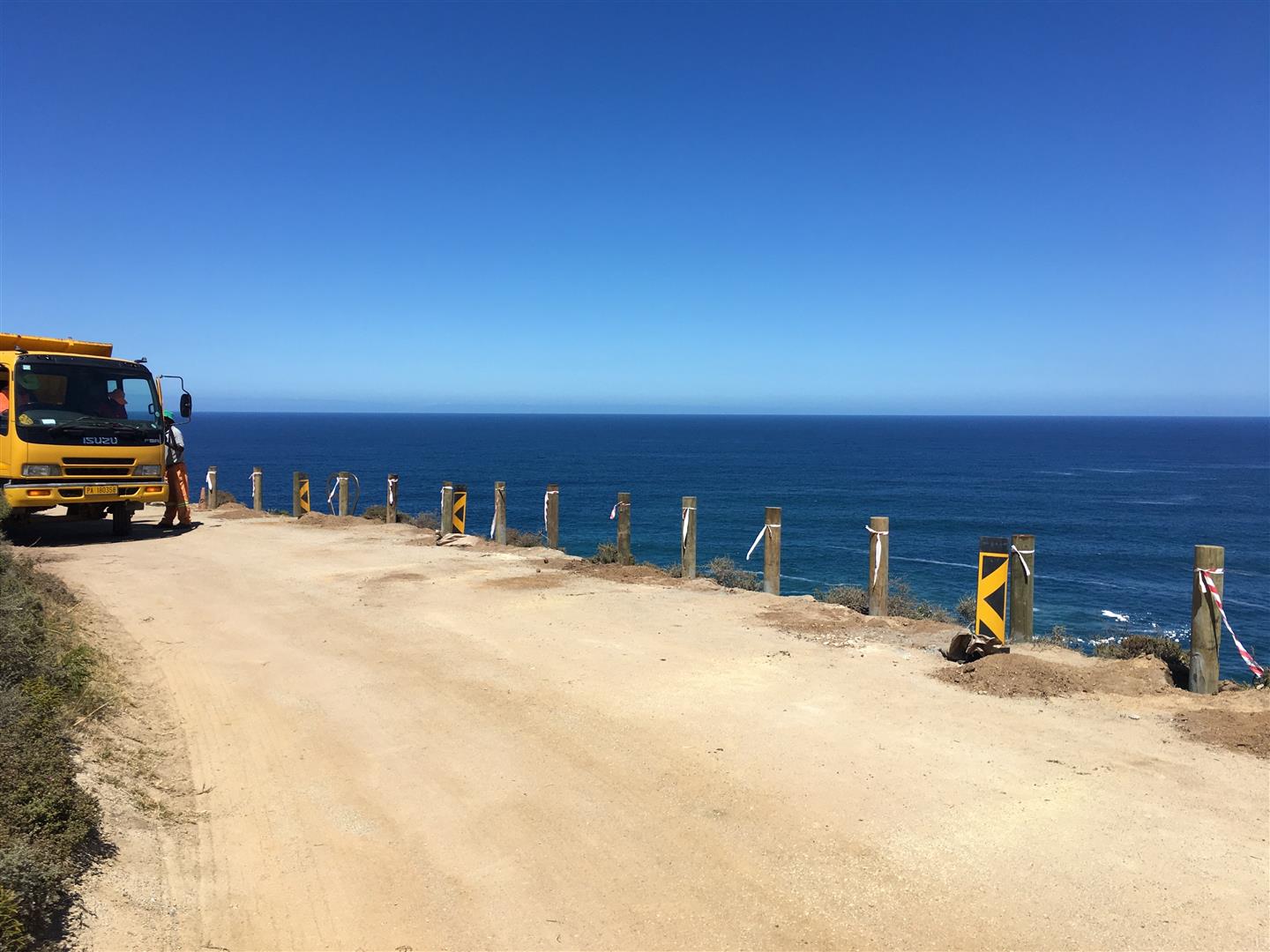 The poles that were erected on the bend at Hansie se bank.
Related article: Voëlklip crosses at crossroads
'We bring you the latest George, Garden Route news'