Update
GEORGE NEWS - Police have confirmed that the man (52) who drove over the cliff at the Voëlklip viewpoint was from Port Elizabeth.
According to Southern Cape police spokesperson, Sgt Chris Spies, the family has requested police not to release the man's identity as his young children are still at school.
It is believed that the deceased was a prominent businessman from PE.
On Wednesday morning 29 January at approximately 08:30, emergency services were called to Voëlklip after eyewitnesses saw the man in a white Ford EcoSport driving over the cliff at the viewpoint near Herold's Bay.
It was later confirmed that the vehicle was rented from an Avis branch in PE.
The man's body was recovered by rescue services at approximately 12:20 on Wednesday afternoon.
His body was identified by his family on Thursday 30 January.
What about the road?
Although many members of the public want the road to Voëlklip closed, others are fighting for it to stay open.
According to Jandré Bakker, head of communications at the Western Cape Department of Transport and Public Works (DTPW), the road is under the jurisdiction of the DTPW as it was proclaimed in 1958. "This road provides vehicular access to areas of tourism and recreational value. The DTPW attended a meeting facilitated by the George Municipality to discuss options for improving safety on this road (e.g. additional signage); alternatively closing the road to the public. Those in attendance at the meeting were not in favour of closing the road," he said.
According to a member of the Herold's Bay Residents and Ratepayers Association who wishes to stay anonymous, a meeting was held a Voëlklip with members of provincial government, the municipality and environmental affairs on Monday 27 January to discuss remedial action to prevent further accidents on this road.
"The residents of Herold's Bay recently voted to keep the road open. Many elderly people like to go up there to enjoy nature and they can't walk all the way. We also have to think about the fishermen who go there daily. It's sad that people have started to abuse the facility, but we would like to keep it open and search for solutions," he said.
The following WhatsApp message was sent to Herold's Bay residents shortly after Tuesday morning's incident:
"Three areas were identified as dangerous to the road users and are to be protected by means of barricades. Provincial Transport has requested finance to progress these actions. A request to close the road until these actions were completed were refused as the road is a public road. As the road is a provincial road the owner bears no responsibility for the safety of the public using it."
Read previous articles: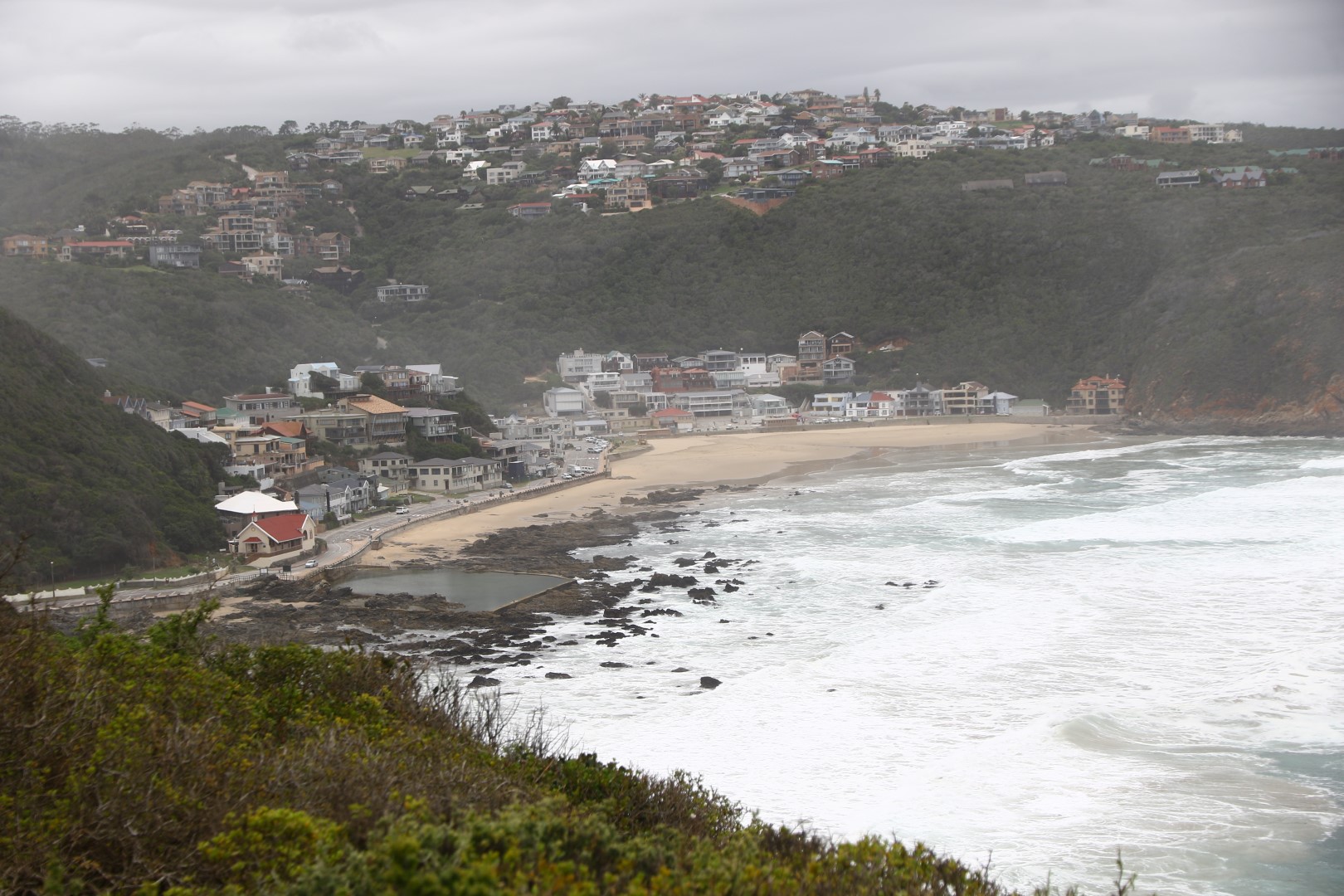 Herold's Bay beach as seen from the area where the EcoSport went over the cliff. Photo: Kristy Kolberg
'We bring you the latest George, Garden Route news'