OUDTSHOORN NUUS - "Die KKNK se splinternuwe Kuierbuurt bied hope familievermaak vir oud en jonk en feesgangers kan daagliks hier saam met ou bekendes, familie en vriende kuier," sê Hugo Theart, waarnemende uitvoerende hoof van die KKNK.
Feesgangers kan tussen Donderdag, 29 Maart en Woensdag, 4 April dié Kuierbuurt vind op die Oudtshoorn Sportgronde (REC), asook die Vredestraat Sportterrein.
Die fees word in die nasionale skoolvakansie en oor Paasnaweek aangebied.
Volgens Theart bied kaartjies tot die Kuierbuurt uitstekende waarde vir geld, veral met die baie gewilde weekkaartjies.
"Hierdie weekkaartjies kos slegs R255 en bied nie net toegang tot die Kuierbuurt met sy stalletjies, rusareas, kroeë en ander doendinge nie, maar ook tot die ses aandkonserte op die Huisgenoot-verhoog," sê Theart.
"Die Huisgenoot-verhoog se ses aandvertonings, word in die vorm van piekniek-konserte aangebied.
"Ons moedig almal aan om 'n stoel of kombers te bring, die kosstalletjies en kroeë te ondersteun en musiek deur van ons land se topkunstenaars te geniet," sê Theart.
Awê Kaktus (29 Maart 19:30) skop die aandprogram 'n bietjie anders as in die verlede af, wanneer musiek deur Mi Casa, Spoegwolf, Matthew Mole en Majozi 'n heerlike partytjie-atmosfeer beloof.
Kurt Darren, Leah, Craig Lucas (The Voice), Paxton (Idols) Germandt Geldenhuys (Binnelanders), Stephanie Baartman (Getroud met rugby) en ander kunstenaars nooi aanhangers in kykNET – Dans op die vlaktes (30 Maart 19:30) uit om hulle skoene uit te skop en saam met gunsteling-kykNET-sterre en ander bekendes te kuier, vir 'n aand van hop, bop, ruk-en-riel, vastrap en skoffel.
Adam Tas, Refentse, Joshua na die Reën, Karin Kortjé, Caroline Grace, Gail & Malcolm Arendse en Fatman deel 'n Karoo-nag (31 Maart 19:30) met feesgangers tydens 'n verskeidenheidskonsert.
Boontoe: Engelstemme (1 April 19:30) bied 'n mengsel van tradisionele en sekulêre liedjies en spirituals wat sorg vir sielsverkwikkende musiek met Jo Black, Robbie Wessels, André Terblanche, Corlea Botha, Thembeka, Kyle Seconna, die Hoërskool Oudtshoorn se Ad Astra-koor en orkes Melissa van der Spuy, Tim Rankin, Henry Steele en Schalk van der Merwe.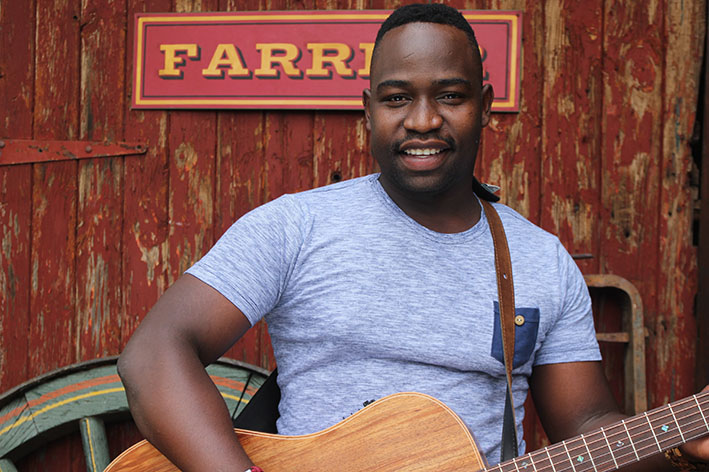 Refentse.
Sterrenag – Musiek met hart (2 April 19:30) bring vir Snotkop, Jay, Brendan Peyper, Leah, Willem Botha, Pieter Koen, Caroline Grace, Fatman, Lee Scott, Jan Bloukaas, Early B, Vernon Barnard, HemelBesem, Chris Else, Elwira Standili en Gerrie Pretorius op die verhoog bymekaar, vir 'n onvergeetlike aand onder die sterre met nuwe en ou treffers, wat die stories van die hart en siel vertel.
Die aandprogram word afgesluit met Rymklets van Oos tot Wes (3 April 19:30) met HemelBesem, Yoma, Early B, Oxijin, Dj J-EFX, Yugi Yo en MC IXA.
Dié konsert beloof vermaak vir oud en jonk en beeld terselfdertyd die geskiedenis van hip-hop uit.
Ná afloop van die aandprogram, word die feestelikheid by die Castle Lager-verhoog voortgesit.
Die musiekprogram op die Castle Lager-verhoog begin daagliks om 12:00 met musiek deur nuwe talent én ou bekendes wat reeds diep spore in musiekliefhebbers se harte getrap het.
Musiek deur o.a. Elandré, ADAM, Franja du Plessis, Craig Lucas, Refentse, The Rockets, Joe Foster, Elizma Theron, Appel, Ricus Nel, Nicholis Louw en House of Entertainment word hier gehoor.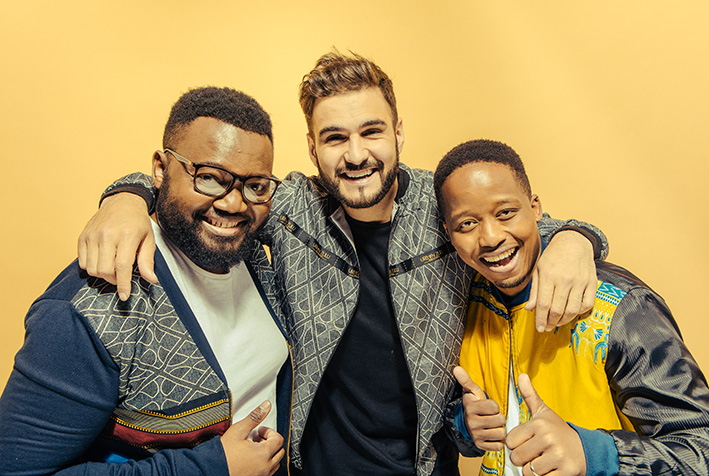 Mi Casa.
Tussen die musiek bied die Kunsmark se stalletjies ure se inkopie-plesier en verskeie kosstalletjies, kroeë en rusareas is beskikbaar om die nodige lafenis te bied.
By Liplekker, die grootste deli in die Klein Karoo, kan heerlike deli-produkte en wyn geproe en gekoop word.
'Ons bring jou die nuutste Tuinroete, Hessequa, Karoo nuus'