Update Video
GEORGE NEWS & VIDEO - Backyard dwellers from George marched to the George Municipality this morning to hand over a memorandum of complaints.
About 200 people from Pacaltsdorp, New Dawn Park, Rosedale, Rosemoor, Borchards, Parkdene, Conville, Lawaaikamp, Maraiskamp and Thembalethu, supported by security guards, say they are fed-up of "having to pay for other people's dreams" by being backyarders.
The memorandum was handed to Charl Louw from Housing and Charlotte Clarke, the deputy mayor.
In the memorandum the backyarders complain that more than 25 000 people are on the housing waiting list. Some of the people's names have 'just disappeared' from the list.
Brendon Adams, one of the organisers, says they demand that George Municipality, together with the Department of Human Settlements, both provincial and national, build proper houses for the people. "We do not want flats or attached housing, we want proper houses," he said.
Watch a video below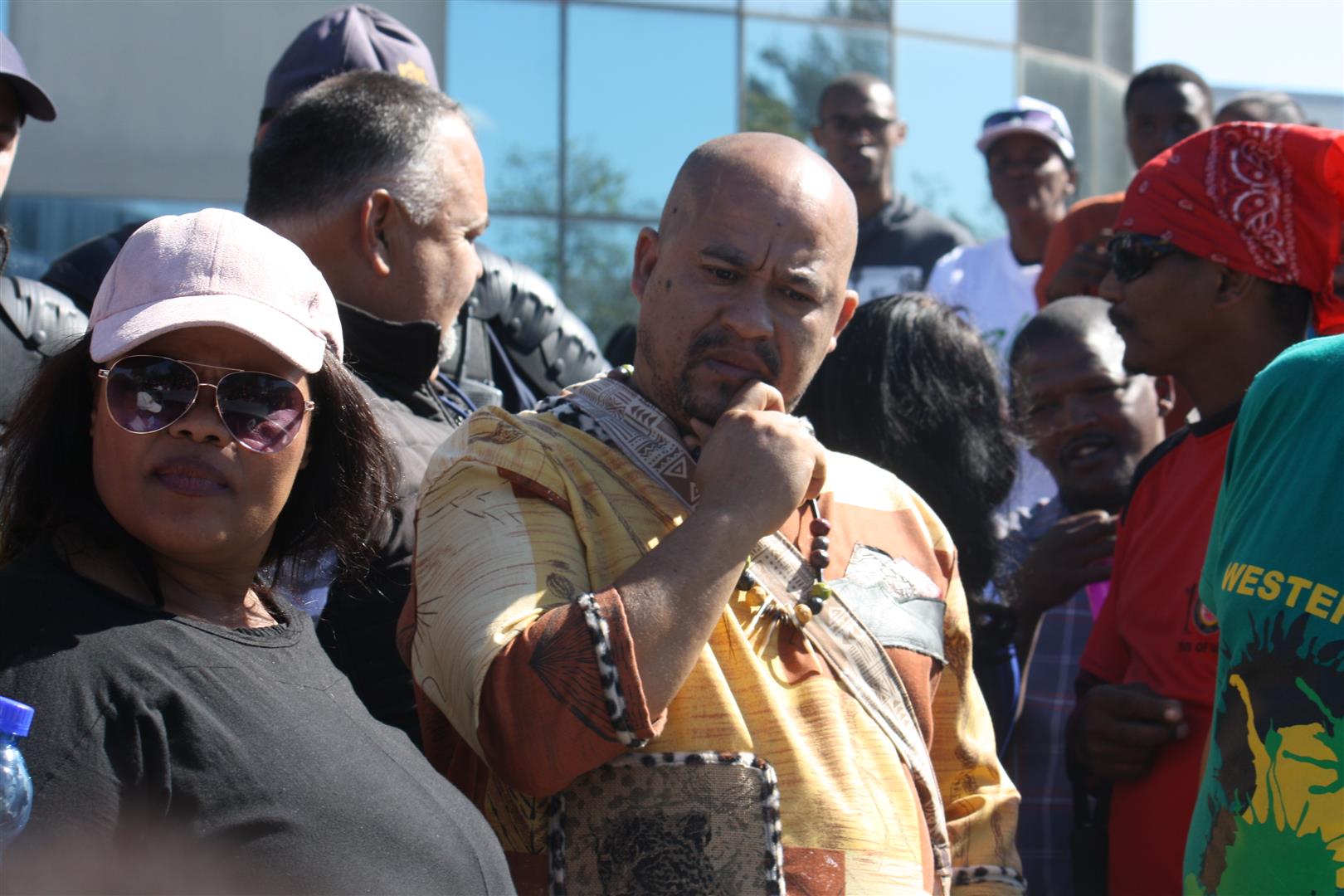 Brendon Adams caught in a moment.
The organisers from the different areas said they want an Imbizo in George where the needs of people from the Southern Cape are addressed. They want feedback by 20 September.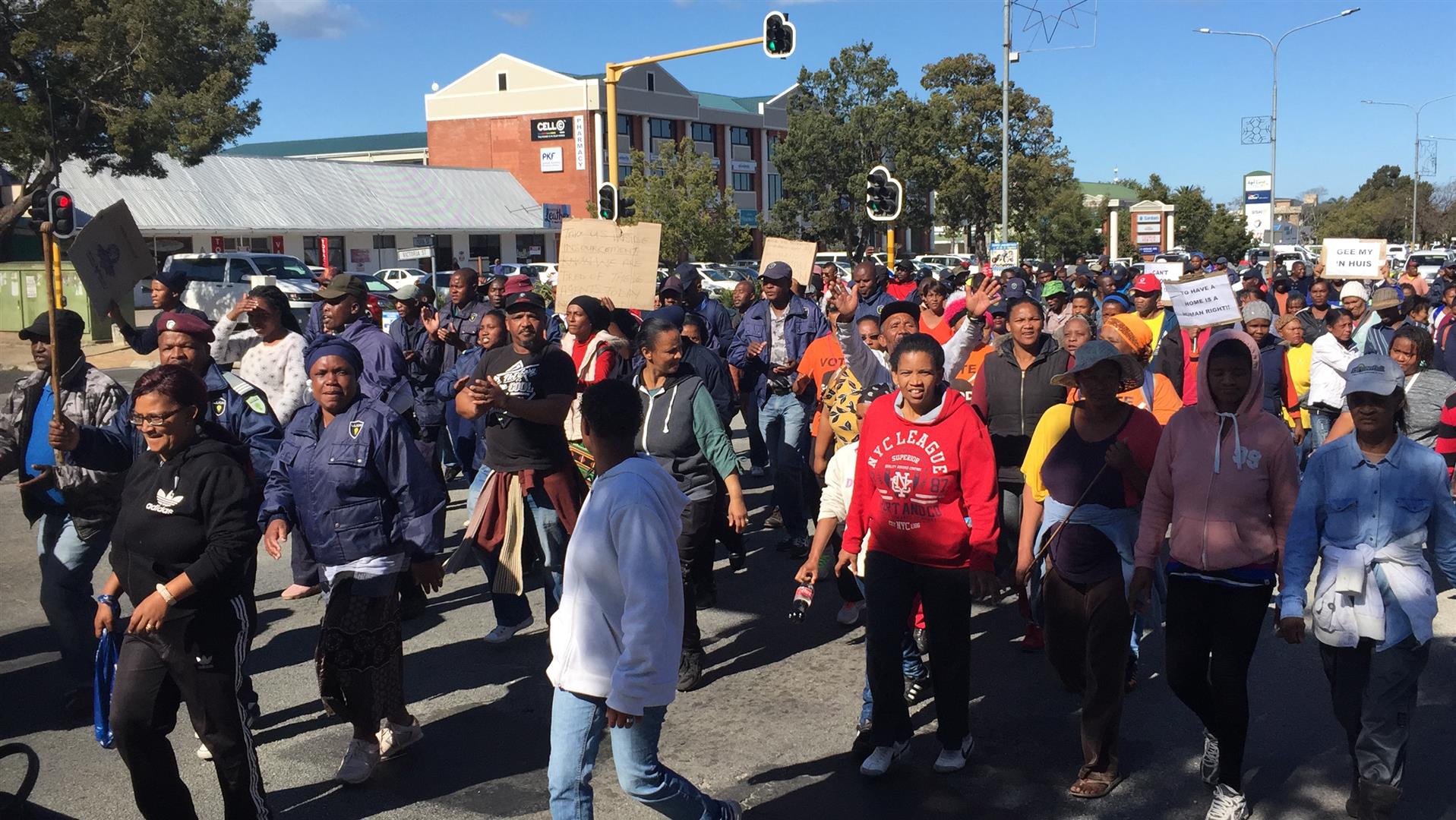 Backyard dwellers supported by security guards in todays march.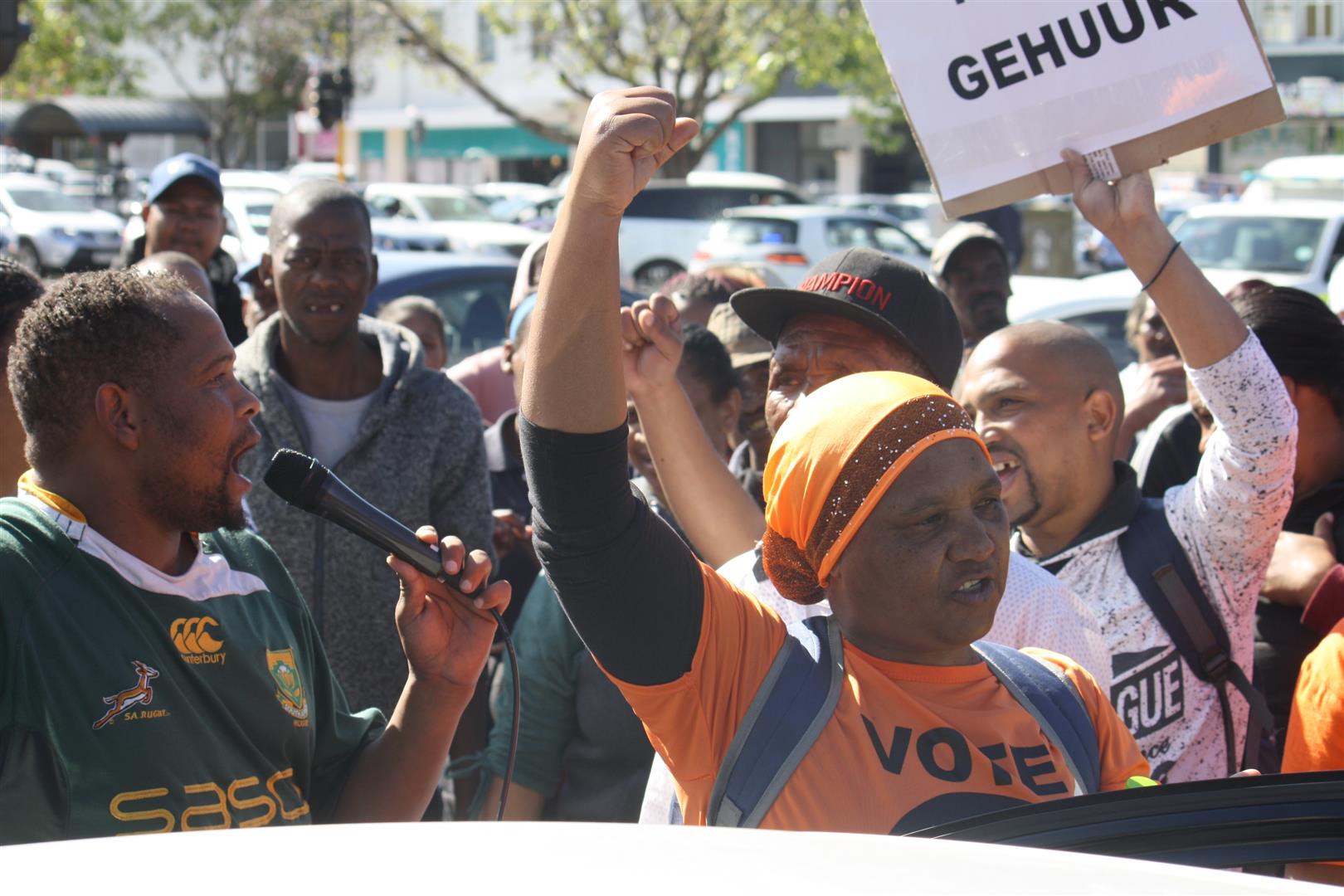 Lorraine van Schalkwyk from Blanco, she brought her issues and those of people from Blanco to the foreground.
Read previous articles:
'We bring you the latest George, Garden Route news'