Update
GEORGE NEWS - Conville police are appealing to the public to come forward with information after the body of an Ethiopian man (30) was found in his spaza shop in Rosemoor this morning, Tuesday 9 March.
When George Herald arrived on the scene this morning, forensic experts and Conville detectives, led by station commander Col AB Kriga, were fine-combing the scene for clues in Woltemade Street.
According to Southern Cape police spokesperson Capt Malcolm Pojie, the deceased, Zinabu Keshamo, was found in his shop earlier this morning.
"Police were called out to the scene by neighbours of the shop between 08:00 and 09:00 earlier today after the shop did not open its doors for business as usual. This seemed strange to them," said Pojie.
The deceased was last seen alive at about 21:15 on Sunday evening 7 March when he was allegedly visiting his girlfriend in Eden Park.
On arrival, fellow Ethiopians and family of the deceased broke the lock in order for police to gain entrance.
"Upon entering the shop, members discovered the lifeless body of the deceased with a wound to the back of his head. An autopsy will be conducted on the body later this week to determine the possible cause of death," says Pojie.
Eden Cluster Commander Maj-Gen Oswald Reddy, who visited the scene, made an appeal to anyone with information that can assist the police to bring the culprit(s) to book to contact the investigating officer, Conville detective Sgt Johannes Neff, on 044 803 3301, 063 487 1515 or Crime Stop at 08600 10111.
All information will be dealt with confidentially.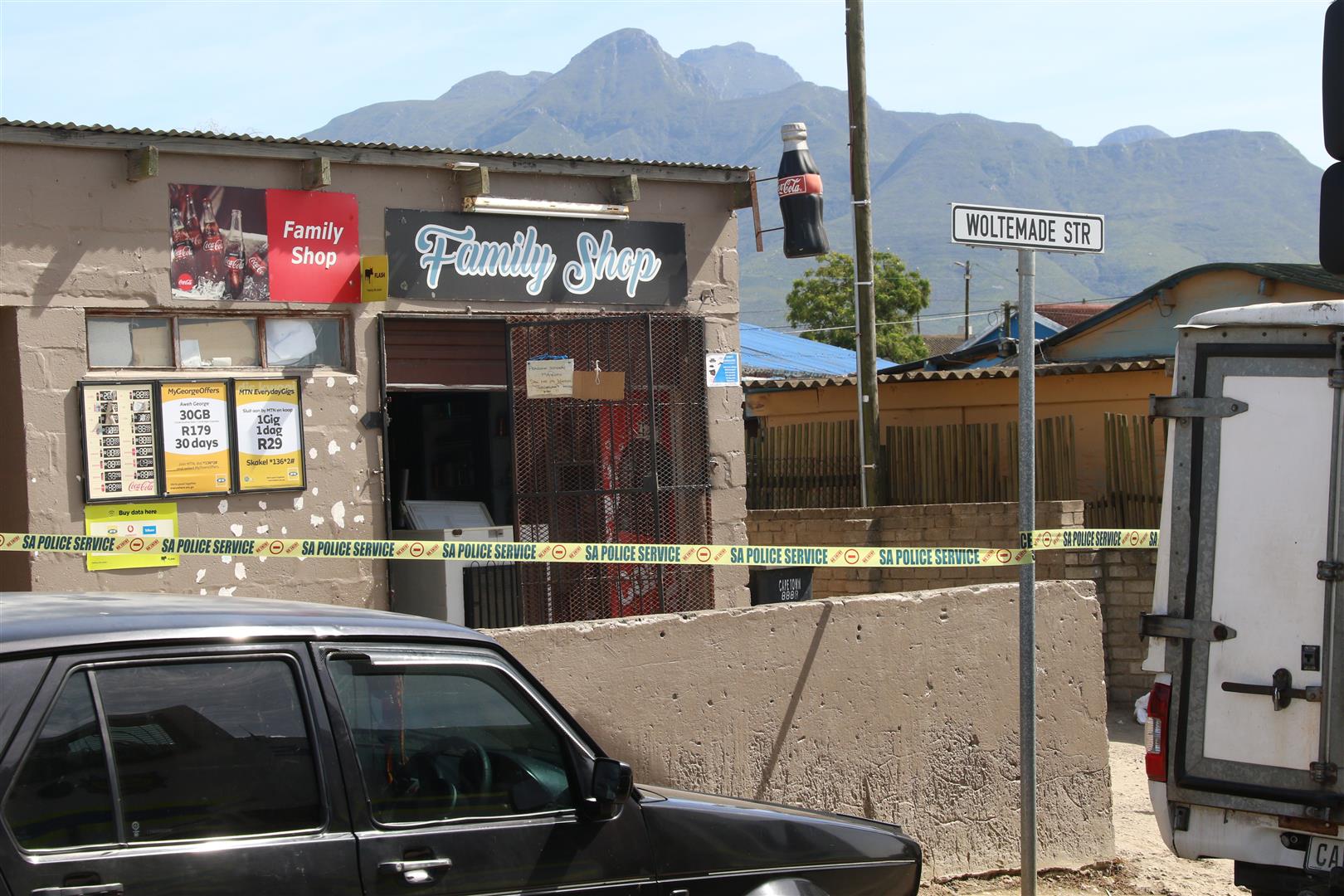 Zinabu Keshamo was found murdered in his spaza shop in Woltemade Street, Rosemoor.
Previous article: Man se liggaam in huiswinkel gevind
'We bring you the latest George, Garden Route news'