Gallery Video
GEORGE NEWS AND VIDEO - A small group of protesters are marching from Parkdene this morning.
Matters the organisers want addressed, according to a notice distributed in the various communities in George, include:
• The roll-out of Go George Phase 4B;
• The disadvantage of taxi-owners of Parkdene, Lawaaikamp, Borcherds and Conville;
• The abuse of power by provincial traffic officers in George;
• The cause of death of Tom Qweba, Sikhumbuza Mini and Tebogo Prince Mmola;
• The infrastructure issues in Lawaaikamp and Borcherds;
• The pay-roll of the directors of Go George; and
• Other transport issues in George.
According to Southern Cape police spokesperson, Capt Malcolm Pojie, the police have adequate members deployed and members of the Public Order Policing unit (Pops) have also been deployed. He says although it is a legal march they are ready should anything unplanned occur.
Photo gallery: Protesters walk from Parkdene
Protesters will move along Nelson Mandela Boulevard to York Street and finish opposite the George Municipality where memorandums will be handed over to representatives of the Department of Transport, George Municipality and the provincial traffic department.
In the video below, Xola Swapi expains what they would like to achieve with the march: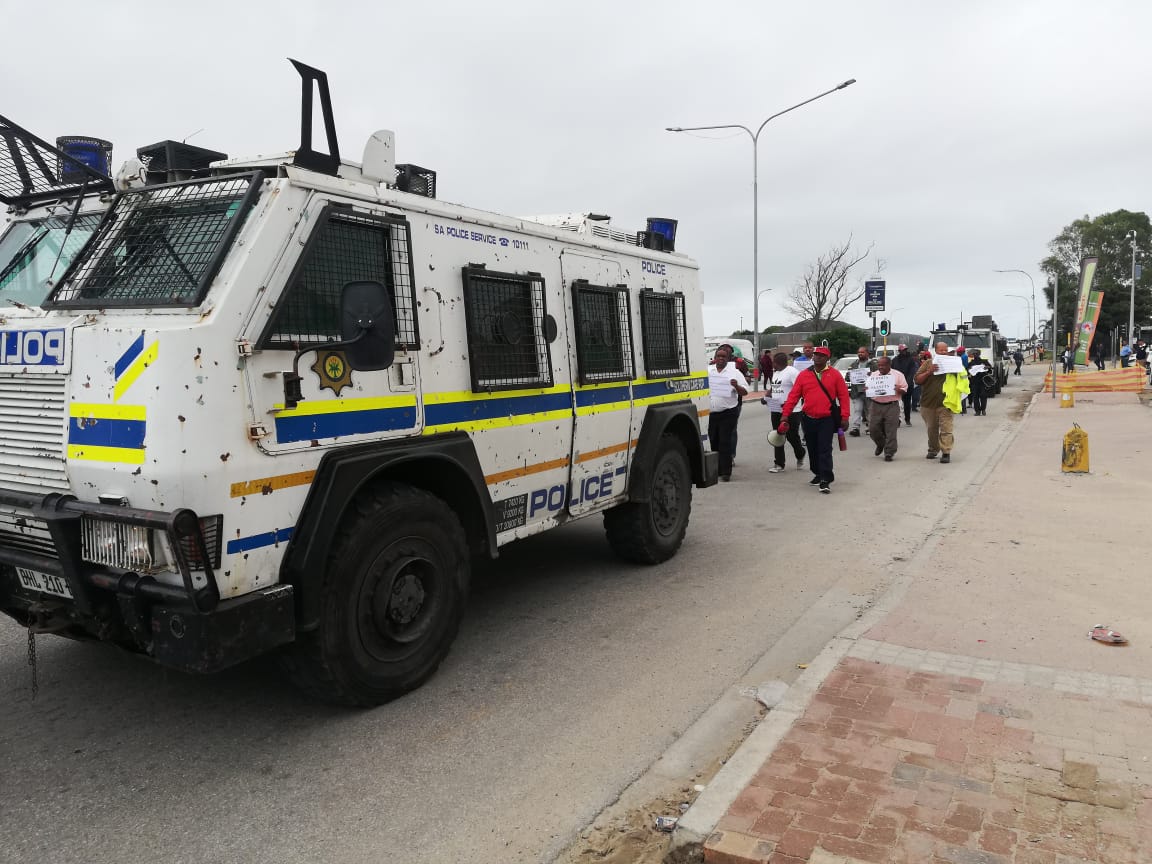 Police are maintaining a strong presence during the march.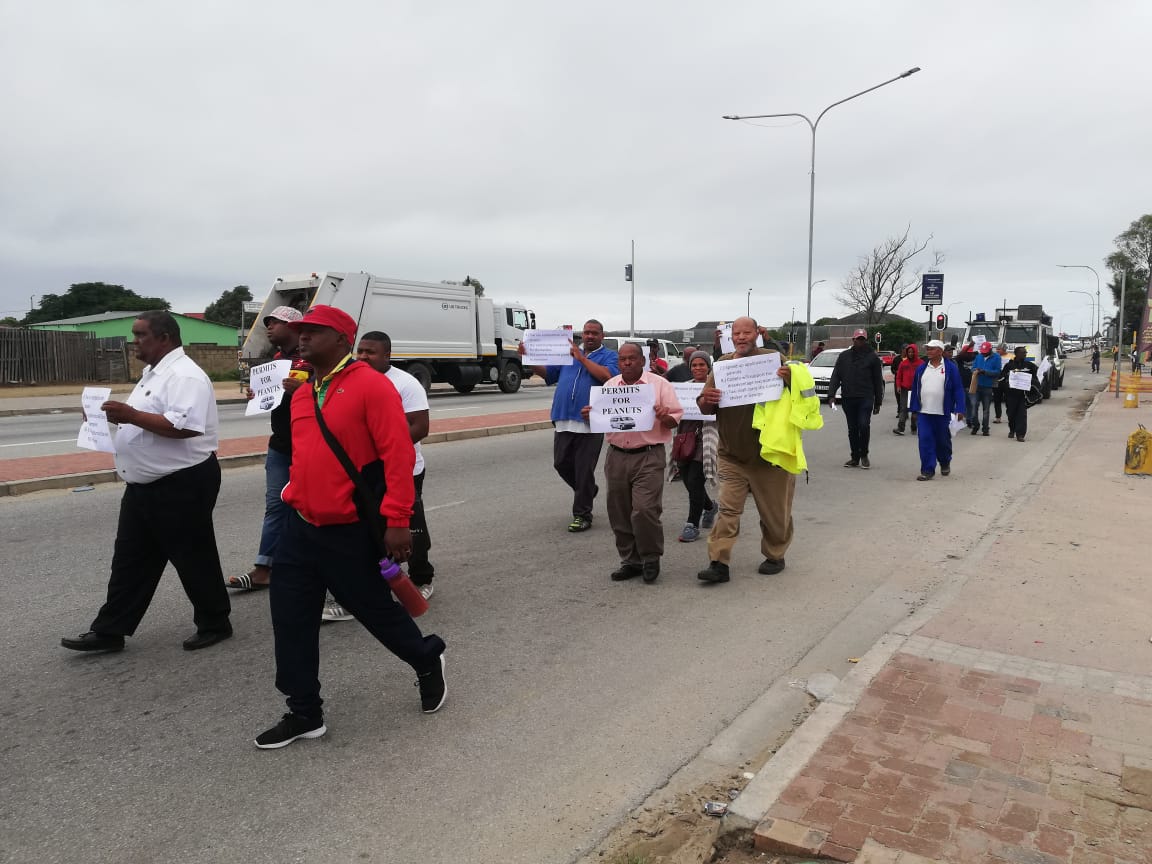 Protesters taking part in the march.
'We bring you the latest George, Garden Route news'