GEORGE NUUS - Die polisie ondersoek 'n saak van strafbare manslag ná 'n 17-jarige seun, Jonathan (Jonty) Boon, verlede Woensdag gesterf het toe hy op sy GoMoto-bromponie deur 'n African Express-passasiersbus getref is.
Boon, wat vir Debonairs Pizza gewerk het, was op pad werk toe, toe die ongeluk by die aansluiting van Meyerstraat en Madiba-rylaan plaasgevind het.
Volgens George-polisie se kommunikasiebeampte, kapt. Nolonwabu Tshengu, dui die voorlopige ondersoek daarop dat die bus en die bromponie albei in die rigting van George gery het.
"Die busbestuurder wou na bewering vir Boon verbysteek toe hy [Boon] ook van baan verander en die bus hom tref. Boon is op die toneel deur ER24-paramedici dood verklaar. Niemand anders is in die voorval beseer nie," sê sy.
Volgens sy ma, Colette de Koning, wou Boon blykbaar regs na Meyerstraat, uit Madiba-rylaan, afdraai.
Praveen Singh, eienaar van African Express-busdiens, het aangedui dat hulle meer as bereid is om kommentaar te lewer, maar in hierdie stadium wag hulle nog vir verklarings. "So iets is altyd hartseer. Dit maak nie saak wie se skuld dit was nie. Ons sal eersdaags terugvoer gee."
Studente van NMU, wat ten tyde van die ongeluk in die bus was, is op die toneel vir skok behandel.
Voluit gelewe
In 'n telefoongesprek met die George Herald het De Koning, gesê haar seun het elke dag voluit gelewe en het onwetend sóveel mense met sy grappies en liefde aangeraak. "Sy motto was altyd 'be the eagle that flies above the mockingbirds'. Daar is 'n groot leemte, maar ons sal hom altyd onthou en weet hy is waar ons wil wees."
Debonairs se bestuurder, Anel le Roux, sê sy sal hom onthou as 'n lieflike kind wat met almal oor die weg gekom het. "Hy het soveel planne vir die toekoms gehad en presies geweet wat hy in die lewe wou hê. Hy was volwasse en grapperig. Hy laat 'n baie, baie groot leemte in ons almal se lewens."
'n Gedenkdiens word om 11:00 op Saterdag 16 Februarie by die Volle Evangelie Kerk op die hoek van Meyer- en Nederburgstraat gehou. Die oorledene laat sy ma, Colette, pa, Thinus de Koning en broer, Nathan Boon, agter.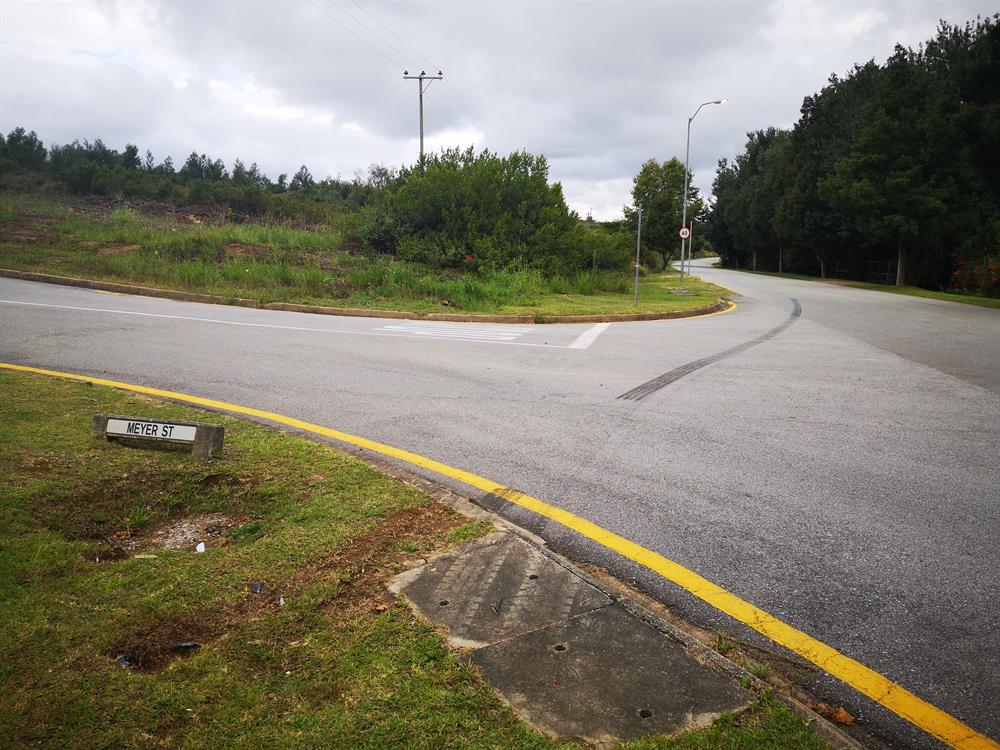 Die ongeluk het by die aansluiting van Meyerstraat en Madiba-rylaan gebeur. Foto: Kristy Kolberg INLAS: Jonathan Boon
'Ons bring jou die nuutste George, Tuinroete nuus'