SEDGEFIELD NEWS - A spotter airplane and Huey chopper of Working on Fire have been seen flying to and from the Denneoord emergency air strip over the George eastern area over the past few days and residents in the area were wondering which fire(s) they were flying out to.
Dirk Smit, area manager for the Southern Cape Fire Protection Association (SCFPA), confirmed that they were assisting with a fire caused by lightning in the Vluitjiesberg / Soetkraal area in the Tsitsikamma on SANParks land.
"The spotter plane did a reconnaissance flight this morning again (Tuesday 9 March) just to get an oversight of the fire. It is now under control, but two Working on Fire teams are still on the site putting out hotspots. SANParks is monitoring the situation," he said.
Garden Route National Park planning and implementation manager Len du Plessis thanked the efforts of the Working on Fire aerial support and ground crews that assured that the momentum of the fire was halted sufficiently for the cold and wet weather to step in on Sunday evening to quench it.
"Two bomber aircraft and one Huey chopper were deployed to deliver 7 000 litres of water at the fire every 15 minutes. Specially trained firefighters were trooped in to the fire line to work in tandem with the aircraft."
He said mopping-up operations will continue by ground crew who will attend to hotspots in anticipation of expected high temperatures and strong wind gusts predicted for Wednesday.
"Much-needed rain is expected during the course of Wednesday evening and Thursday morning."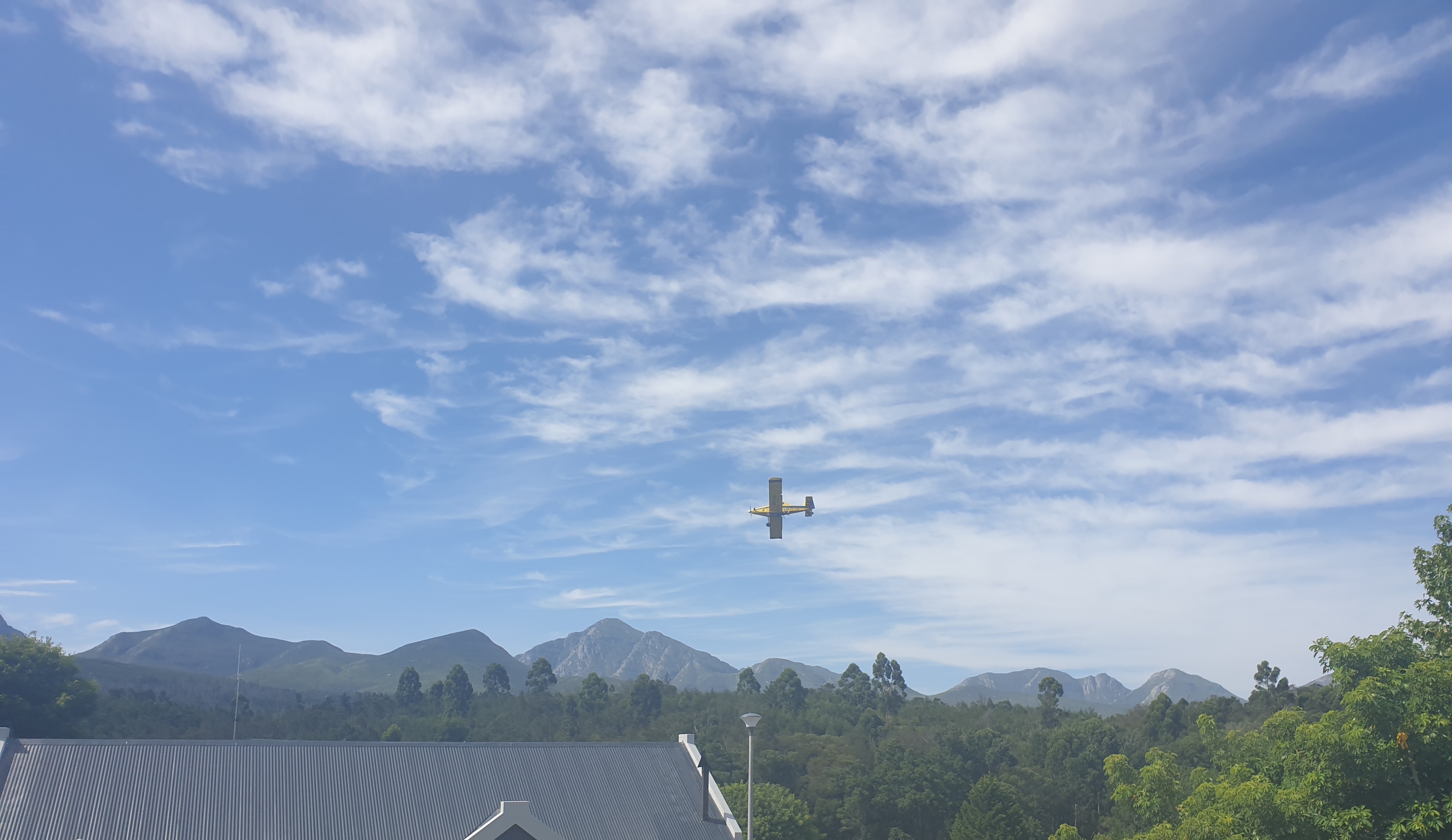 The WoF spotter plane flying over the eastern suburbs. Photo: Alida de Beer
'We bring you the latest Sedgefield, Garden Route news'