GEORGE NUUS - Fase 2 van Covid-19-inentings is geskeduleer om volgende Maandag, 17 Mei, te begin en die prioriteitsgroep is persone bo 60, maar volgens die Wes-Kaapse departement van gesondheid was registrasie onder dié groep tot verlede week effe traag.
Dit kan wees dat mense voorbehoude het oor die entstowwe en moontlike newe-effekte. George Herald het 'n paar gesondheids- en essensiële werkers wat in fase 1 ingeënt is, gevra hoe hulle die inenting ervaar het en of hulle enige newe-effekte gehad het.
Almal is by die George-hospitaal ingeënt.
Premier Alan Winde het vroeër die week gesê die inentingsprogram sal slegs werk as mense registreer en die entstof kry wanneer hulle beurt aanbreek. "Dit is die enigste manier waarop ons uiteindelik groepsimmuniteit kan opbou en die virus oorwin."
Die ouderdomsgroep bo 60 het 'n hoë risiko om ernstige Covid-19 op te doen en te sterf en die entstof kan lewens red, het hy gesê.
Die Wes-Kaap mik om meer as 5 miljoen mense in te ent. Winde het gesê hulle verwag om in Mei verwag 260 000 Johnson & Johnson-enkeldosisse te ontvang en 135 600 Pfizer-entstowwe waarvan 'n dubbeldosis per persoon nodig is.
Kobus van Wyk, kliëntediensbestuurder:
Vir my, wat 'n 'n professionele beroep beoefen, was dit onaanvaarbaar om vir meer as 'n uur in 'n parkeerterrein, blootgestel aan die elemente, te staan en wag. Die proses was uiters omslagtig, daar was slegs een persoon wat almal in die ry moes registreer.
Sy het darem my naam en besonderhede onmiddellik opgespoor. Daarna moes ons na 'n tweede ry beweeg en weereens wag. In die lokaal was ontvangs, die konsulterende dokters en inentingspersoneel baie flink en professioneel. Die wagperiode was presies betyds.
Die inenting was gou en pynloos. Daardie nag, ongeveer 12 uur, het ek wakker geword met 'n gloeiende gesig en griepsimptome, het uiters sleg gevoel en twee Myprodols gedrink.
Die volgende oggend was ek heeltemal reg en vandaar geen verdere simptome nie. Mnr. Charl Collins wat saam met my werk, het soortgelyke simptome ervaar.
Chanel van Vuuren, George-hospitaal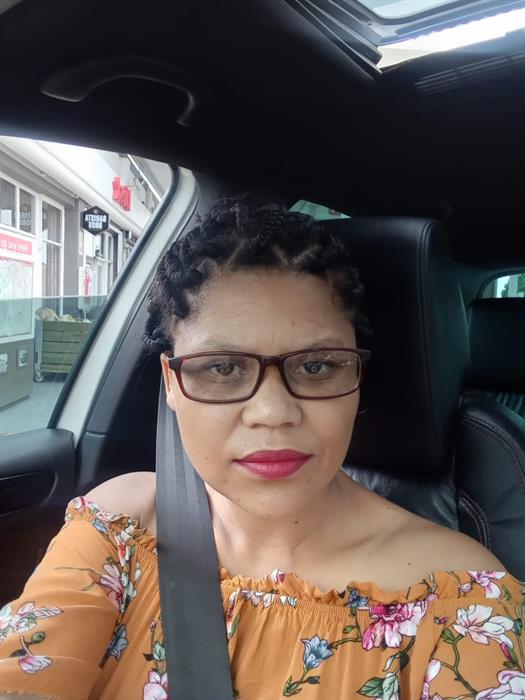 Ek was bietjie bang, want ons was mos nog deel van 'n proefneming. Die prosedure het vlot verloop en ek het nie lank gewag nie. My arm was branderig na die inspuiting en daardie nag het ek van middernag af vir vier ure kouekoors gehad en 'n verskriklike hoofpyn.
Die volgende dag was ek net baie moeg, maar in die namiddag het ek begin beter voel. Ek is bly ek is daardeur vir my eie en my familie se veiligheid. My ouma is 'n asmalyer.
Elana Botes en Lynette Schreuder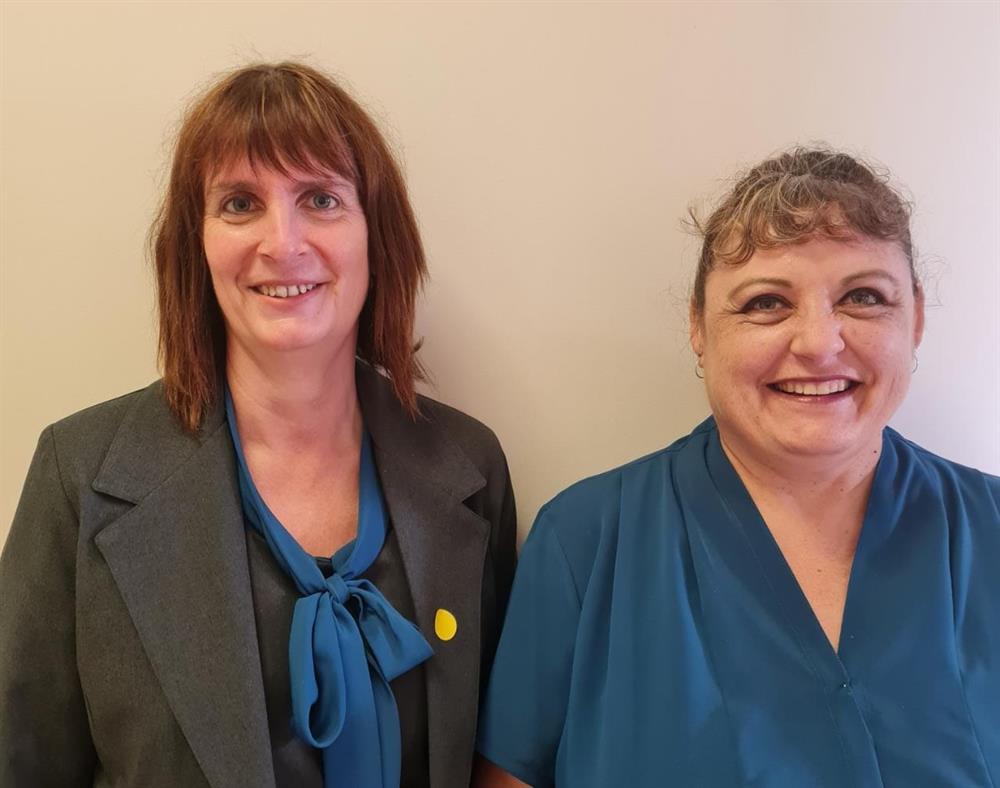 Elana: Hulle was ontsettend goed georganiseerd. Ons moes 08:00 daar wees en voor 09:00 was ons terug op kantoor. Die personeel was vriendelik en effektief. Hulle het alles goed verduidelik. Ek het agterna niks makeer nie, net 'n ligte hoofpyn gehad wat later verdwyn het.
Lynette: Ek was baie beïndruk. Die proses het vlot verloop. Ek het presies geweet wat om te doen. Ons het vinnig van punt tot punt beweeg. Dit was tops. Ek het geen newe-effekte ervaar nie.
Pamela Skosana, kitchen store manager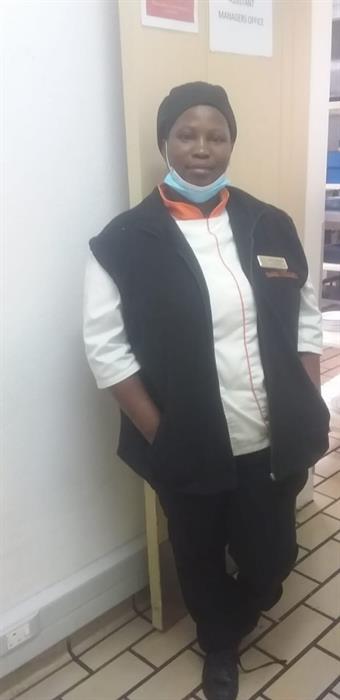 There was a long queue at the immunisation site, but other than that everything went smoothly. I had a light headache for one day, but have been fine since then.
I now feel more protected against the coronavirus and would recommend other people to be immunised.
'Ons bring jou die nuutste George, Tuinroete nuus'