Update
GEORGE NEWS - Security workers marched to the George Municipality for a second time on Monday 26 August, demanding answers after a week of waiting for feedback.
The workers took their complaints in a memorandum to the municipality. They are disgruntled about poor working conditions. The protesters last week handed their memorandum to the head of Law Enforcement, Richard von Willigh, who said he would respond within seven days.
The George Herald previously reported that the security workers want the municipality to employ those guards who work for companies appointed by the local authority.
Mbulelo Magwala, EFF regional secretary in the Southern Cape, says they are now going to take the legal route.
"The municipality is so arrogant that the workers had to march again for them to provide answers." He says the EFF will help the workers to find legal representation to prove that certain companies continue to handle labour issues inappropriately. Workers told George Herald on Monday they will not go back to work until these issues are resolved.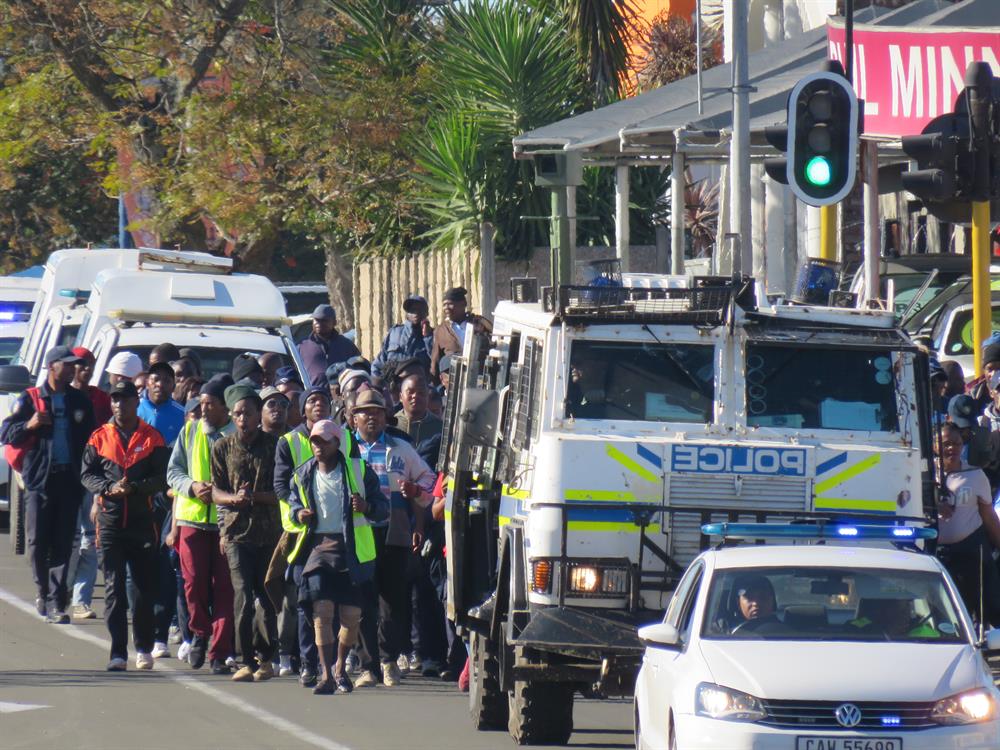 The marchers from 15 August showed up at George Municipality again on Monday. Zolani Sinxo
Chantel Edwards-Klose, communications manager at George Municipality, says they have an existing security service provider appointed under the municipal supply chain process which allows for any company to submit a tender proposal providing they meet the required specifications.
"The march this morning [Monday] was illegal and those participating have been advised to address their labour issues with their employer as previously indicated."
Read a previous article: Security workers want to work for Municipality
'We bring you the latest George, Garden Route news'