GEORGE NEWS - Private Security guards staged a standoff in front of the George Municipality buildings in York Street this afternoon.
The guards demanded for the municipality to terminate the contract of a company that provides security services for the municipality.
They accuse the company of not paying their salaries on this month and of not complying with the Labour Act.
The guards wanted the George Municipal Manger, Trevor Botha to come and address them over this matter.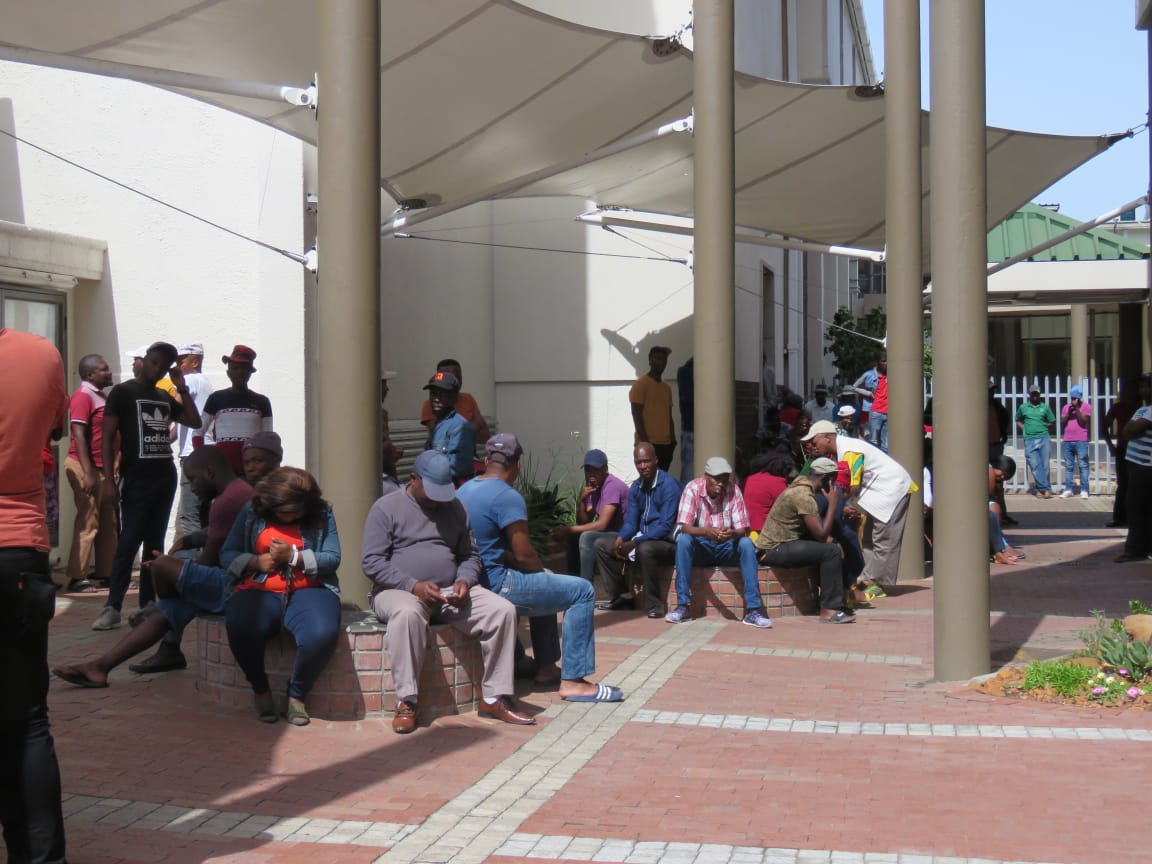 The guards in front of the municipal building.
Read related articles here:
'We bring you the latest George, Garden Route news'