GEORGE NUUS EN VIDEO - Die atmosfeer in Rosedale is rustig voor die stemlokaal in Genesisstraat, by hul gemeenskapsaal.
Inwoners van wyk 14 is stadig maar seker besig om hul kruisies te trek in vandag se tussenverkiesing.
In die aftergrond skerts die politieke partye by hul stalletjies op die sypaadjies. Nou en dan hoor jy iemand 'n party se naam uitroep.
Inwoners het ' n keuse om of by die gemeenskapsaal in Rosedale, of die gemeenskapsaal in Pacaltsdorp, in Missionstraat, te stem.
Kyk 'n video hieronder.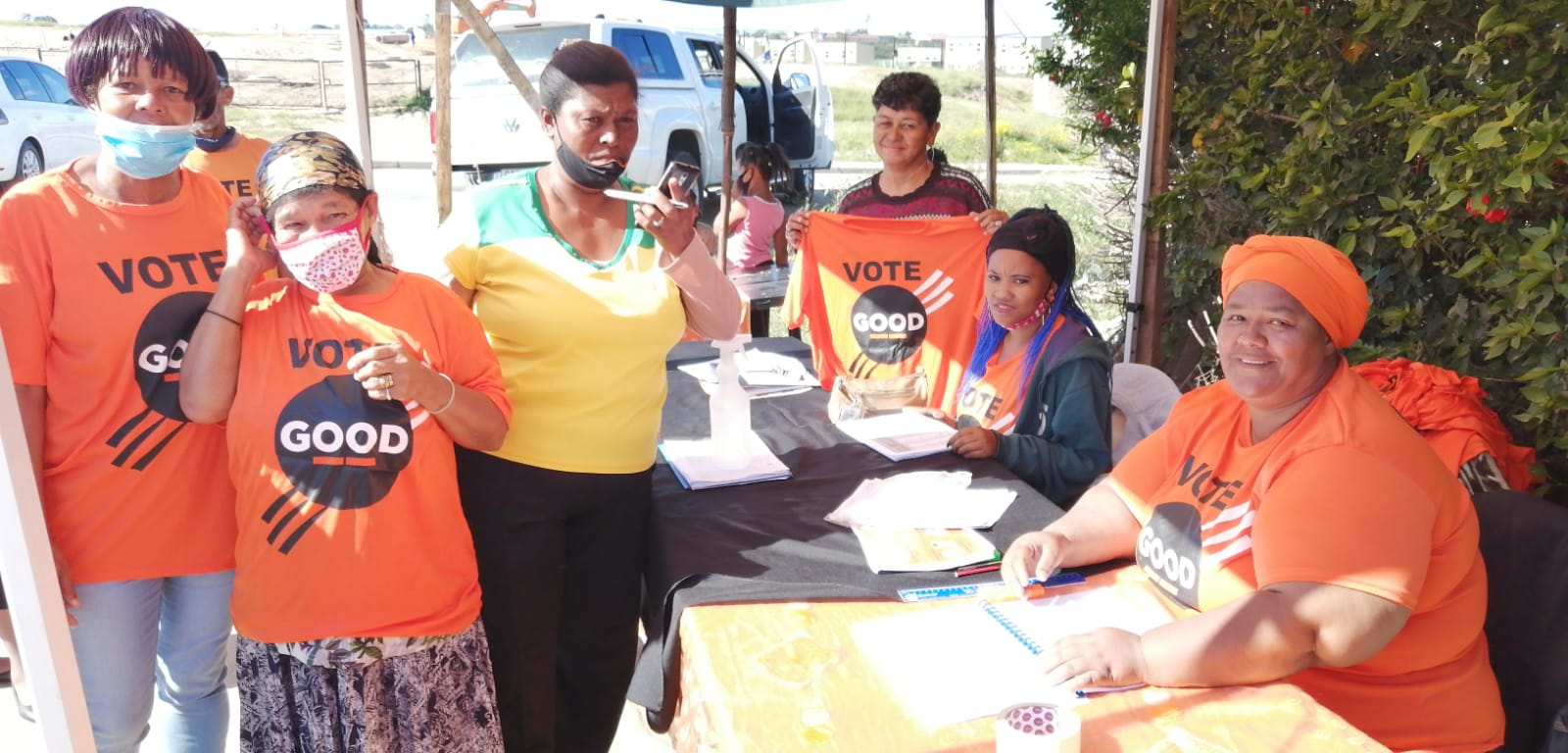 Gerty Melanie (tweede van links) is oppad om vir haar gunsteling party te stem.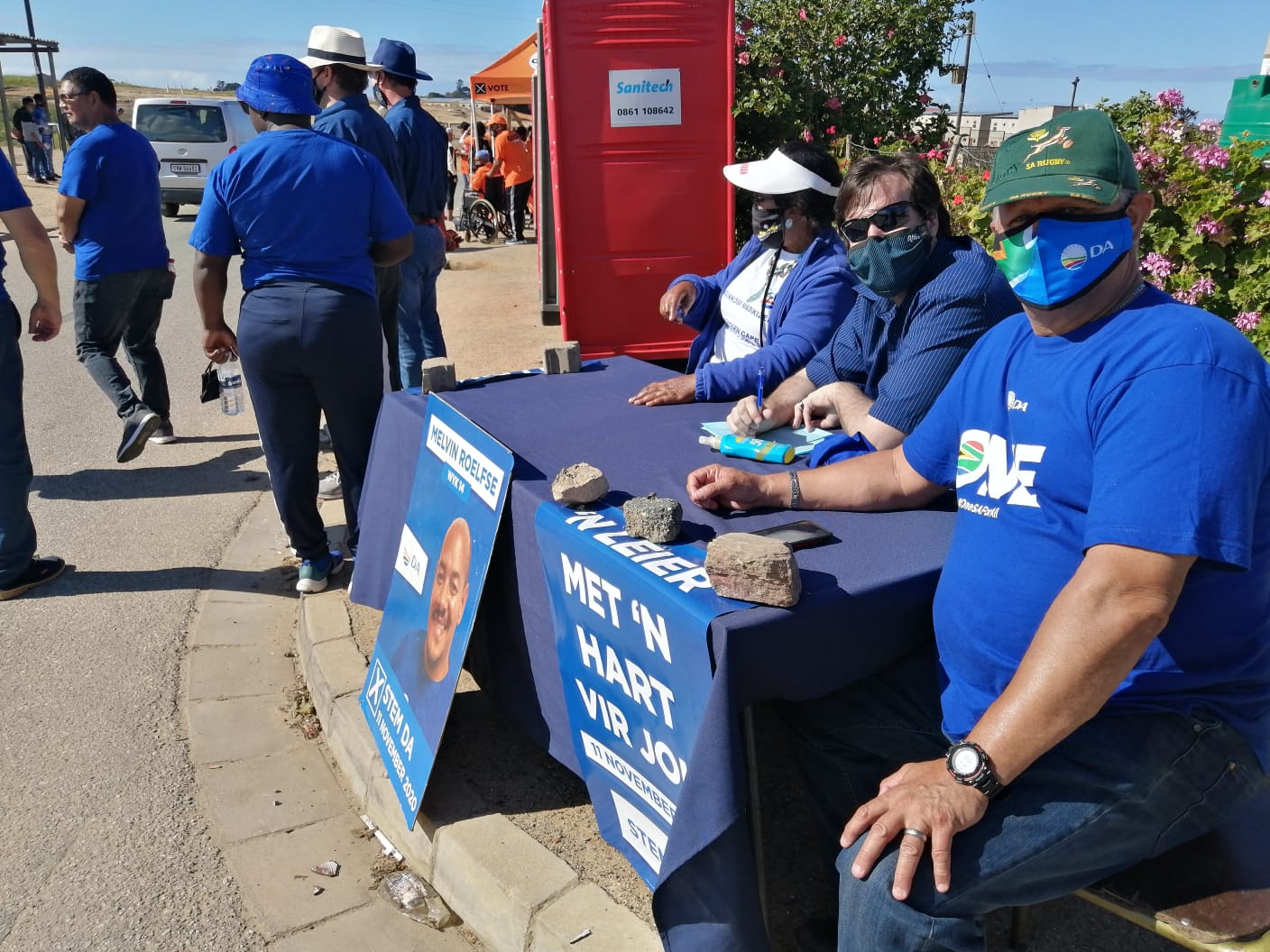 Van voor is Pieter le Roux, Willem Botha en Julia Siyoko van die DA.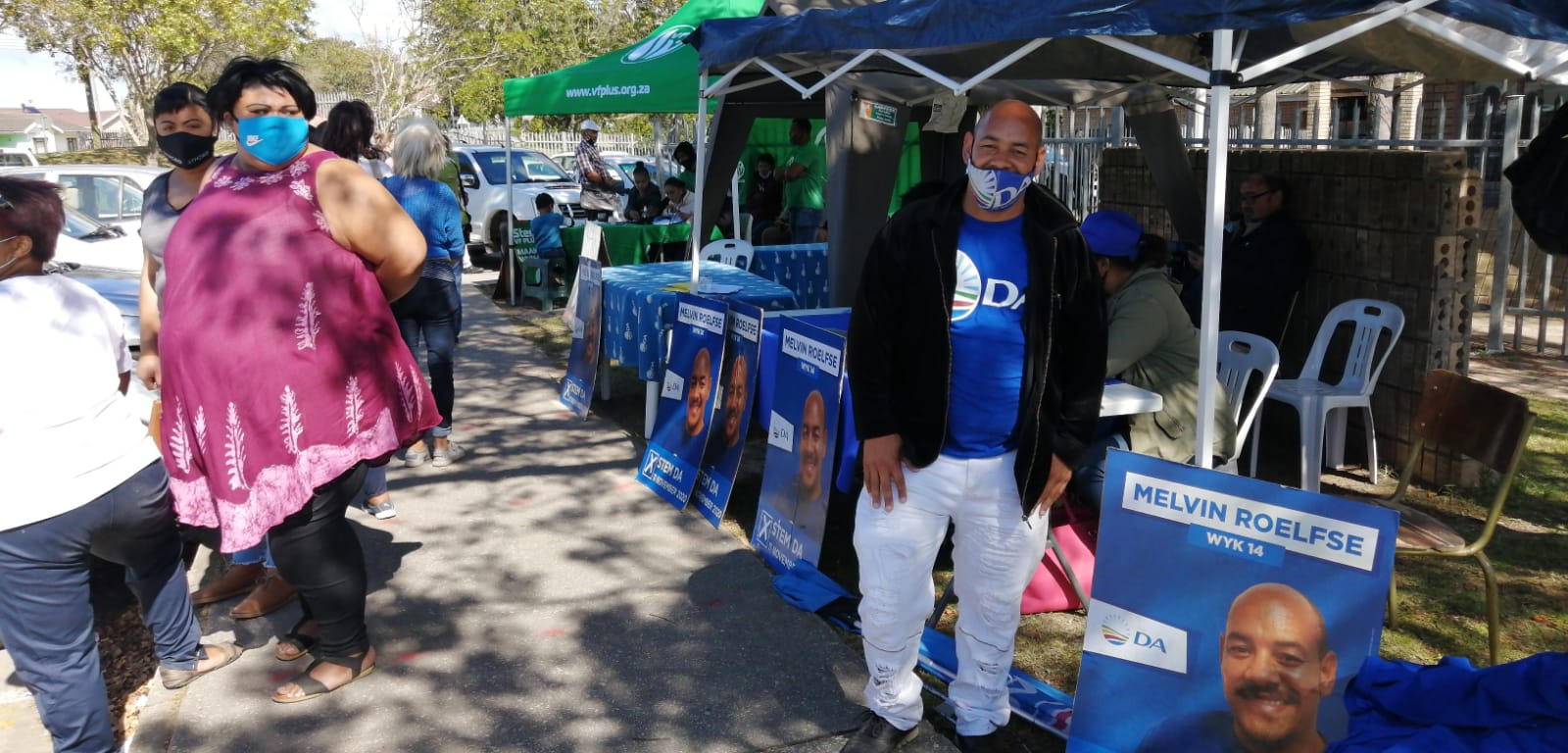 Melvin Roelfse, wykskandidaat (regs) voor die DA-stalletjie by die stemlokaal in Pacaltsdorp. Die ry links is diegene wat wag om die lisensiekantoor te besoek.
Kiesers van Wyk 14 stem ook in Pacaltsdorp. Kyk 'n video hieronder.
'Ons bring jou die nuutste George, Tuinroete nuus'