GEORGE NEWS - In the past two weeks graffiti 'artists' have been painting the town black with words that show very little artistic talent or knowledge of grammar and spelling.
The words sprayed on walls have no palpable meaning and what message they are attempting to convey remains a mystery.
What they are doing is defacing walls and fencing surrounding homes, offices and lifestyle developments by means of spray guns containing paint that is difficult, in some cases impossible, to remove.
The residents of one such complex with face-brick perimeter walls spent a whole day last week trying to remove the ugly wording.
Jannie Wiehahn, who tackled the arduous task together with another homeowner, said, "After trying various cleaners, we've managed to come up with a combination that works to a point. For the rest it is simply a question of hard brushing that's taking its toll on our hands."
Angry residents of this development are determined to catch the vandals red-handed and have formed teams to patrol the property 24/7.
"We will not stop patrolling until the vandals are brought to book," says Wiehahn.
Tackling the arduous task of removing vandals' graffiti are residents of Urban Village, Jannie Wiehahn and Montie Janse van Rensburg. Photos: Cliff Buchler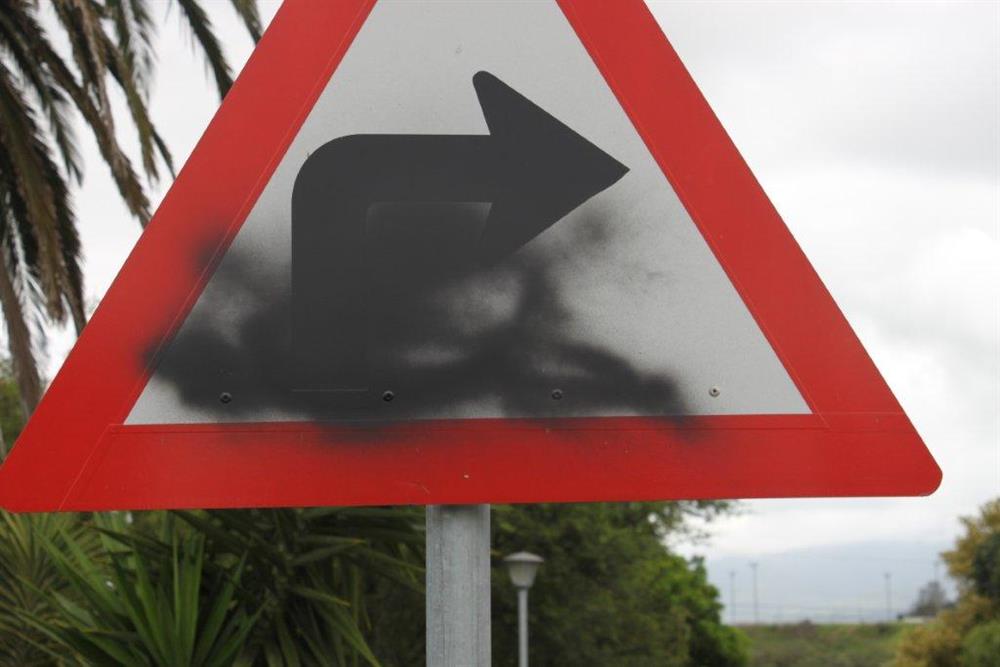 Do the vandals not want motorists to realise there is a sharp bend ahead?
Does Bobby not know how to spell his own name?
ARTICLE: CLIFF BUCHLER
'We bring you the latest George, Garden Route news'