Update
GEORGE NEWS - According to a media statement by George Municipality, the raw water line repairs are complete and the work on the drinking water line is well underway. Estimated completion is late afternoon to early evening.
In light rain works can continue, but heavy rain may hamper repairs. All efforts are being made to finish works as soon as possible.
Upon completion of connections, the waterlines will be tested for leaks. A minimum layer of soil must support and cover the pipes before water can be entirely restored.
It will take additional few hours for water to have filled up sufficiently to restore full water pressure throughout the system.

The recommissioning of an old raw water pipeline to the Water Treatment Works has ensured that water supply does not run out to other parts of George. Please continue to use water sparingly as the old raw water pipes are smaller and cannot handle full capacity.

Extreme low pressure affected high lying properties in eastern and north-eastern suburbs today. Some water has been redirected from other sources to increase water pressure enough for running water in most suburbs, but it may take some time for the highest properties to fill up. A water truck is available on the grass diagonally across from Geneva Café, corner of Stander and Heriot Streets where residents can fill up containers if necessary.

Water has been steadily filling the pipes in Thembalethu, but trucks will remain roaming in the area until sufficient supply to all areas has been confirmed. Residents are requested to continue to use water sparingly to allow for the filling up of the Thembalethu reservoir.

Heriot Road between Stander and Spreeu Streets remains closed and the public is warned to not visit the area on foot and to stay well clear of the entire area as it may be unsafe. Traffic officials are on site and residents of the houses in the repair zone must proceed with extreme caution and only if alternative access is not possible.

The municipality will update residents as repairs progress.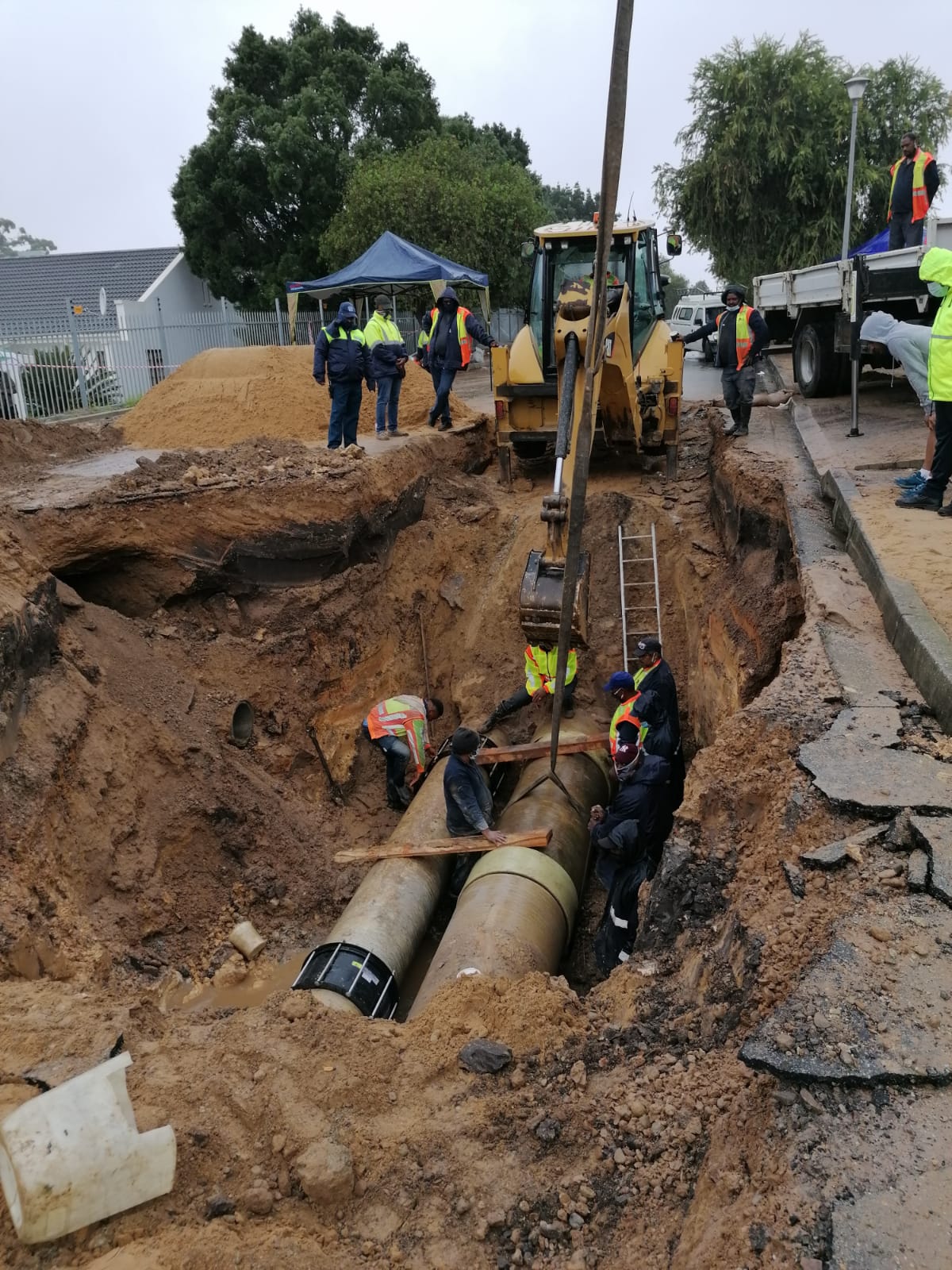 Photo: Supplied
Previous articles:
'We bring you the latest George, Garden Route news'