GEORGE NEWS - Everyone had a wonderful morning at Redberry Farm's Cuppa for Cansa Strawberry Tea, which took place at the Red Shed Coffee & Berry Bar on Saturday 23 July.
Besides all the strawberry treats, attendees enjoyed hearing Celeste Kruger's Story of Hope and special performances by Jovan and Thelma Heyns as well as a message from Minette van Zyl from Cansa Southern Cape.
According to Redberry Farm Marketer Sharon House, the tickets were sold out.
"Together we raised R16 600." She said the tickets were sold out due to the efforts of staff and friends who filled tables. House extended Redberry Farm's thanks to the Heyns's for their excellent performance; Celeste Kruger for sharing her Story of Hope; Melanie Mare Photography; and SND Productions for the sound.
"Also many thanks to our tea treat sponsors Ciabattini, Alvi's Drift, Henties, Il Fornaio, Jeannie Miller, The Rusk Company, Loerie Bakery, Mia Caro, Prestige Hire, Rainbow Tunnels and Chipkins.
"To our prize and gift sponsors Anstro, Anne-Marie van Loggerenberg, Baruchs, Farm Style Products, Grocery Express, Gifts at Online, Gastaos, Mariska Landman, Pretti Cool Gifts, Placecol, Wonki Ware, Sanguine Spa, Mysthilll Farm, Red Shed Coffee & Berry Bar, Little Herb Garden and South Magazine - Thank you so much!" House said.
Well-known opera singer, Johann Prinsloo was a surprise guest at the tea, brought by the Heyns's, and he did an amazing opera performance.
"We look forward to the challenge of making next year's event even bigger and better!" House concluded.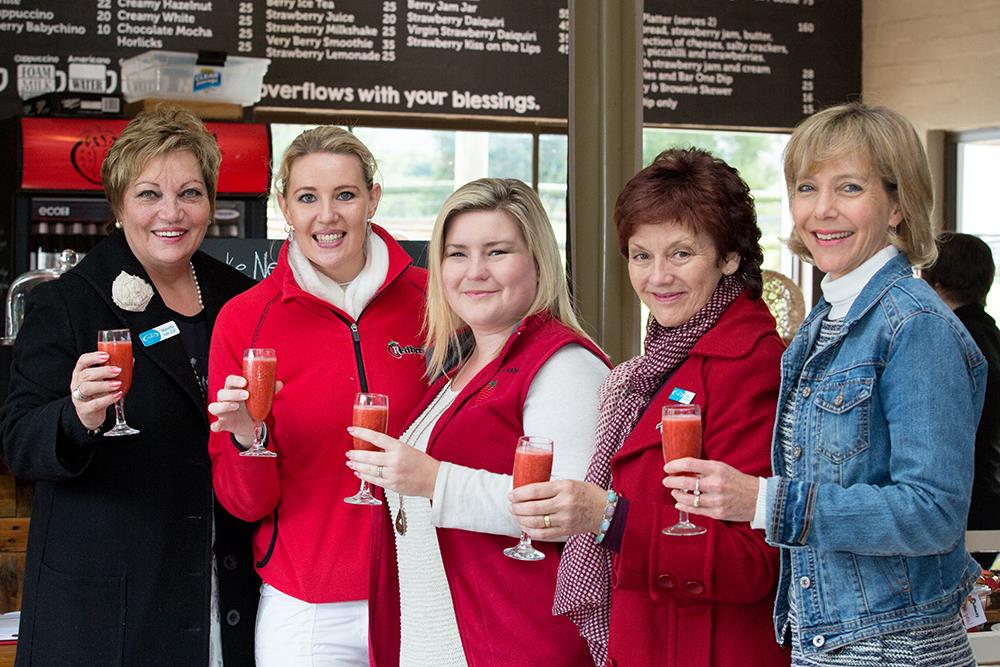 A toast to the Cuppa for Cancer initiative! From left are: Minette van Zyl (Cansa), Corné Bosman (Redberry), Sharon House (Redberry), Babie Lewitton (Cansa) and Janelle Miller (Redberry Farm owner)
Enjoying a cuppa for cancer: Clair de Silva, Lynda Turner, Wendy Hanly, Sue Mariotti, Alida Wilkins, Bridget Hartley, Sandy McGuffog, Gill Hay, Georgie Muller and Pam Tully.
Smiles all round at Redberry Farm's Cuppa for Cansa Strawberry Tea. From left are: Belinda le Roux, Lisa Krause, Lisa Christie, Cherry Raymer, Debbie Veysie, Leslie - Ann Barrett and Lizel Stole.
'We bring you the latest George, Garden Route news'