GEORGE NEWS - The approval process of a public-private partnership (PPP) between Garden Route District Municipality (GRDM), iX Engineers (the public partner) and Eden Waste Management (the private partner), for the establishment of the district landfill site in Mossel Bay, is being held up by red tape on the side of the private partner.
Click here for a photo gallery.
Both a legal and a financial audit need to be represented to the credit committee of the Development Bank of South Africa (DBSA), who will meet on 14 March.
Once approved, a financial agreement needs to be signed between the DBSA and Eden Waste Management, with more processes on the side of treasury and municipal finance management to follow.
The long and the short of it is that a memorandum of agreement between the public partner, iX Engineers, and the district municipality, had to be extended from 1 March until 30 September this year, to allow for all these other processes to take place. This extension was approved in Council last week. Initially the public partnership agreement was entered into between GRDM and WorleyParsons, but it was ceded to iX Engineers when the latter took over a section of WorleyParsons.
Mayor Memory Booysen addressed concerns from the ANC about iX Engineers taking over their contract with WorleyParsons. "WorleyParsons continues with their performance agreement between the district municipality and them. Now iX continues their job for them. When that comes to an end, iX would have the opportunity to take part in the procurement procedures."
The GRDM depends on a partnership with iX Engineers and Eden Waste Management to get the project off the ground, since Council does not have the necessary funds to construct the landfill facility. The public and private partners have to build and operate the facility over a 10-year contract period.
"After finalisation of all the processes the PPP contract will be finalised and presented to Council during July 2019," reads Council's agenda. "Construction, if all proceeds to plan, can start on 1 September 2019."
Meanwhile, iX Engineers has indicated that it wants an increase of 6% (standard annual increase) on an amount of over R260 000 still to be paid to them on the project, before they will extend the contract. The intention to extend the memorandum of understanding will be advertised in the local newspaper for public comment.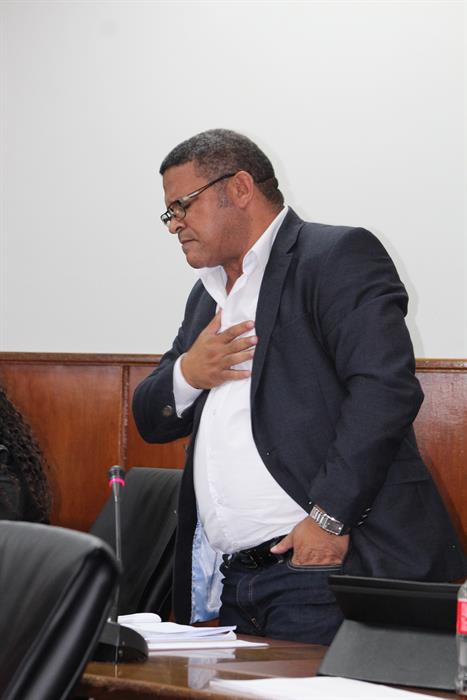 PBI Councillor Virgill Gericke said he is an advocate for black economic empowerment and very glad the project is in the hands of a capable company, but this is about the principle. "Are we not opening the gate here for somebody to come in to tender and to participate in the procurement process, being afforded the tender, and then ceding it to another company without the other company tendering?"
DA Councillor Rowan Spies: "It should be a fact to be celebrated that a black company has bought out the entire WorleyParsons division that deals with the public infrastructure of their business." Photos: Michelle Pienaar
Read a related article: Regional landfill facility in sight
'We bring you the latest George, Garden Route news'