GEORGE NEWS - South Africa commemorates National Book Week from 4 to 9 September. The week is an initiative of the South African Book Development Council (SABDC) in collaboration with the Department of Arts and Culture.
National Book Week encourages the nation to value reading as a fun and pleasurable activity and showcases how reading can easily be incorporated into one's daily lifestyle. The commemoration coincides with International Literacy Day on 8 September.
The Grade 3A class of George Preparatory attended the story hour of Garelene Muller, a librarian at George Library, on Tuesday 3 September. The learners were all dressed up as their favourite storybook characters.
Muller said during National Book Week they make learners aware of the wonderful world of reading. She said most children have never visited a library and do not know that they can borrow books for free.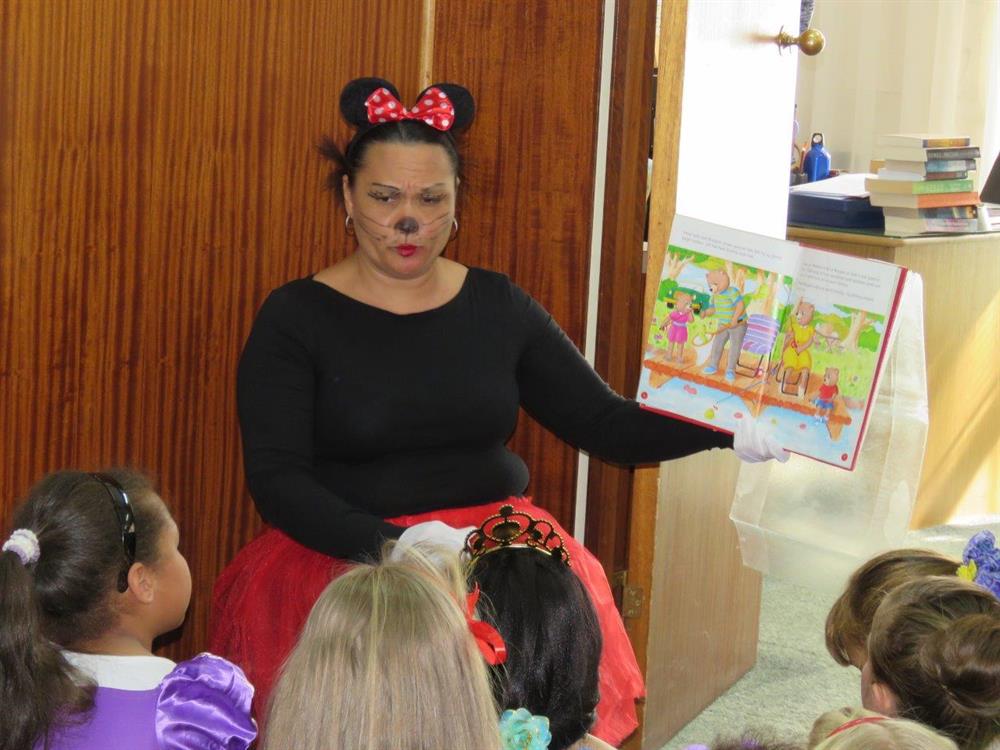 Garelene Muller, a librarian at George Library, reads aloud to children of George Preparatory School. Muller was dressed up as Disney World character, Mickey Mouse.
Garelene Muller (George Library), with Noah Benjamin (Captain Hook), Quinton Jordaan (Peter Pan) and Layla van Tonder (Tinkerbell).
Three pigs: Garelene Muller (George Library) with the three little pigs fromleft, Jessica van Zyl, Miné Pretorius and Mieke-Marie van Rooyen.
These young men dressed up as 'Trompie en die Boksombende' á la the well-known Afrikaans youth series. With Garelene Muller (George Library) are, from left: Migael Fick, Wian Bezuidenhout, Dandré Karstens and Reynhardt van der Schyff.
'We bring you the latest George, Garden Route news'