GEORGE NEWS - A large group of Rosedale residents gathered in front of the George court building earlier this morning, Monday 19 October, after a young mother was brutally murdered in Rosedale last Friday.
They are protesting against a possible bail application of the suspect who allegedly stabbed the young Leonie Williams (29) to death in front of their 6-year-old son.
The suspect (46) was arrested shortly after the incident with the knife still in his possession. He is scheduled to appear in court today.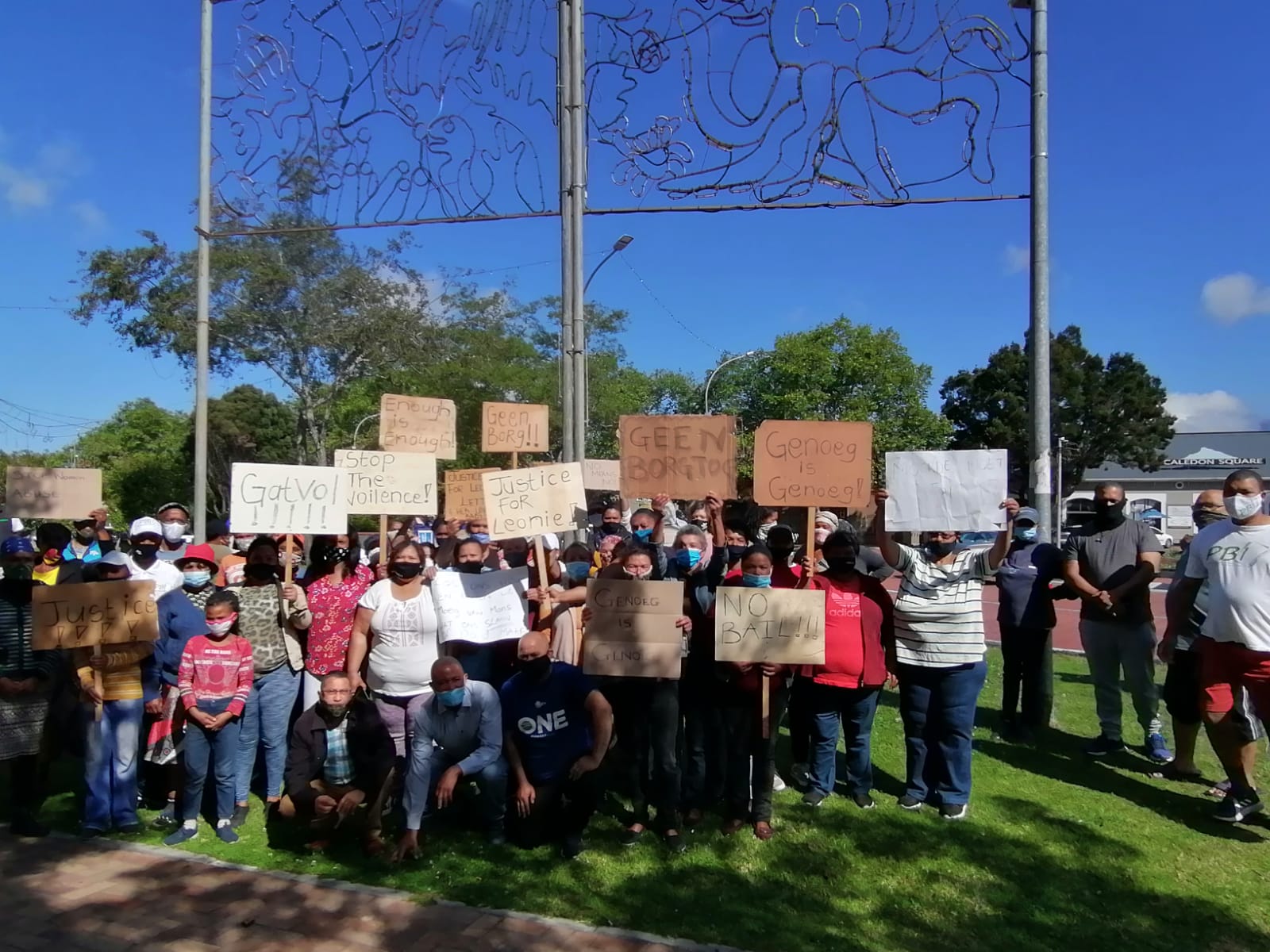 The group in front of the George court building.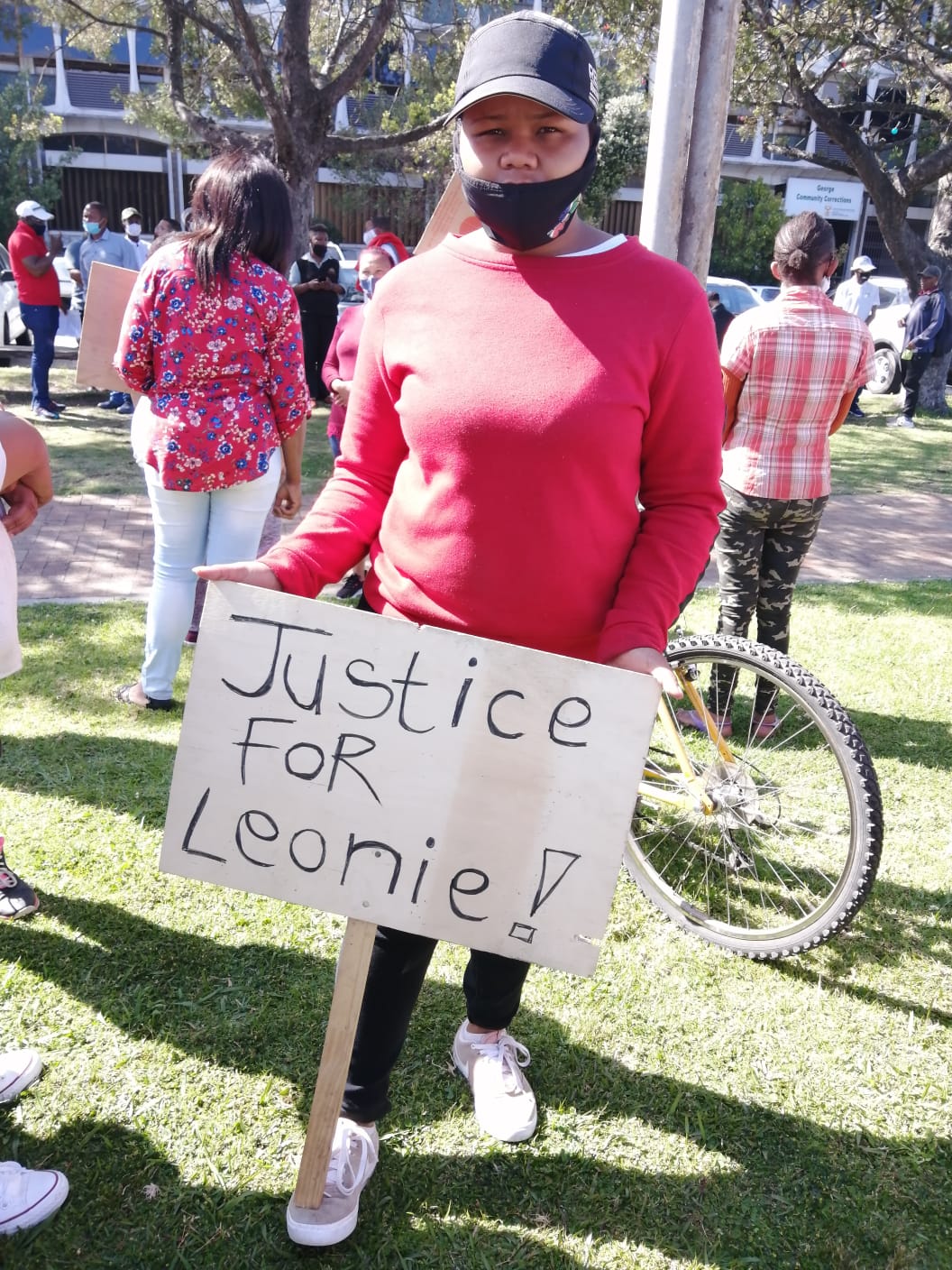 One of the victim's friends, Caitlin Luiters, in front of court this morning.
'We bring you the latest George, Garden Route news'