GEORGE NEWS - A few residents of Bergsig have complained to George Herald about "unruly" children of the ACVV Môreson Child and Youth Care Centre who climb over the property's fence, engage in offensive behaviour in full view of nearby properties, and threaten and swear at residents who complain.
In a written complaint to Môreson, Andy Kleynhans says three girls (whose names he mentions) together with other young people in their midst threatened and swore at him and his wife on Saturday 1 August. They threatened to throw stones at their windows and stab their dog to death.
"These actions are so vile that I seriously consider lobbying for the closure of this children's home. This is no more a children's home but a gangs' nest where open sex happens right in front of my wife and me. Fences are scaled day and night. Gang members - youngsters of about 18 years of age - jump over the fence, sleep inside, scale the fence again at night together with the girls of Môreson, where they all have loud parties in the bush.
"These girls openly boast how they control the whole Môreson with the personnel being their servants. They mock us when we ask them to stop their sexual acts in public."
Kleynhans says he would hold the ACCV, Môreson management and the Western Cape Government liable if anything should happen to his wife or if they suffer any financial losses or damages as a result of the youngsters.
"In the 15 years we have lived on this property, nothing of this nature has ever happened before. This latest behaviour has been going on only for the last couple of months."
He intends to lay charges under the Child Justice Act against the girls known to him.
'Close down Môreson'
Another resident, Angie Konick, said the situation has become untenable. "They are now throwing their jackets over our boundary wall to get an excuse to climb into our yard. We have had enough. If those in charge of Môreson can't manage the children, they should close the place down.
"My parents live with us and I am concerned about their safety. It's also a mess because the children throw their papers down where they while away their time, and Môreson doesn't bother to clean it up."
Charl Smith says in the 16 years of living there he has witnessed some minor incidents involving the children, but never to the extent that he has experienced over the past two weeks. "There is blatant disregard for Covid-19 lockdown regulations. The outsiders have been identified as gang members and they bring narcotics to the juveniles who pay them in kind by way of sexual intercourse outside in the bushed area in full view of our properties."
Residents' efforts to talk to the children are met by verbal abuse. "Two of the girls in Môreson are apparently awaiting trial on criminal charges. It is curious how they are being housed in this facility. We have engaged with Môreson as well as ACVV management, but it seems their hands are tied by bureaucratic nonsense and the ever-convenient Covid-19 excuse at the moment," says Smith.
A tenant on one of the residential properties who wishes to remain anonymous, says she is afraid of leaving her flat door open. "One does not pay so much to live in an area where you have to put up with such behaviour and feel threatened. You never know what they have on them."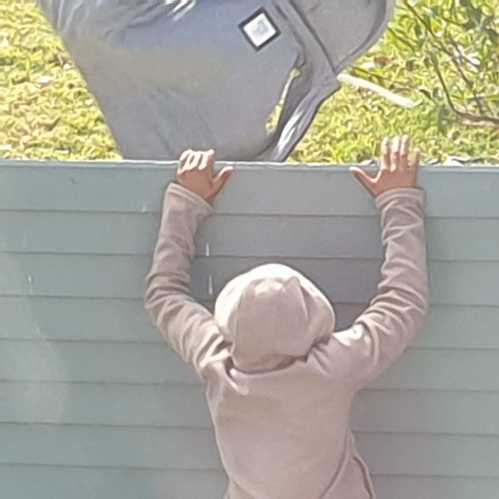 One of the youngsters throws a jacket over Konicks' wall...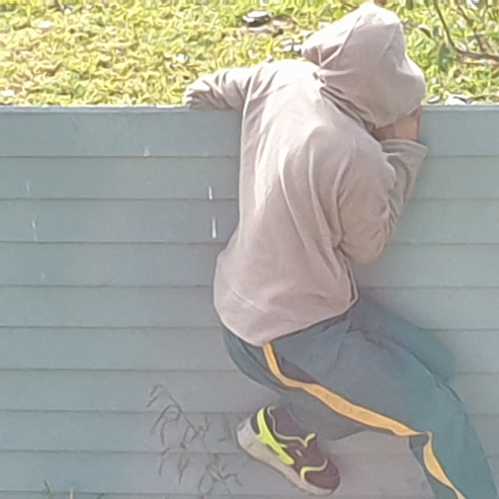 ...and climbs over to "just fetch" his jacket.
Apology from Môreson
Eunice Strydom, regional manager of the ACVV, apologised for the children's behaviour and said they view the complainants' concerns in a serious light. "The complaints have been discussed at the highest levels in the ACVV, as well as the Directorate for Facilities Management of the Department of Social Development.
"Action was taken to address the complaints and to ensure the safety of our children, as well as of those affected by the children's misbehaviour. Feedback was given to the complainants."
She asked the public not to approach children when they misbehave, but to report it to the manager of Môreson. "Should a member of the public wish to lay charges at the police, an investigation in terms of the Child Justice Act (78/2008) would follow, if and where applicable."
According to the complainants, by Tuesday 11 August, nothing has changed and the movement to and fro over the fence has not stopped.
'We bring you the latest George, Garden Route news'