Gallery Video
GEORGE NEWS & VIDEOS - A group of ANC members and councillors of both Knysna and George are picketing in front of the George Magistrates Court, demanding that the suspected murderers of the ANC ward councillor, Victor Molosi, rot in jail.
Molosi was gunned down outside his home in Knysna in July 2018.
The accused are Velile Waxa, Vela Patrick Dumile and Mawande Makhala.
The pre-trial of Molosi's murder trial is taking place today in the George High Court.
According to ANC Chief Whip of George, Nomawethu Jantjies, the trial will start on 28 March at the High Court in Knysna. A pre-trial normally takes place a week before the trial, to make sure everything is in place.
Watch videos below: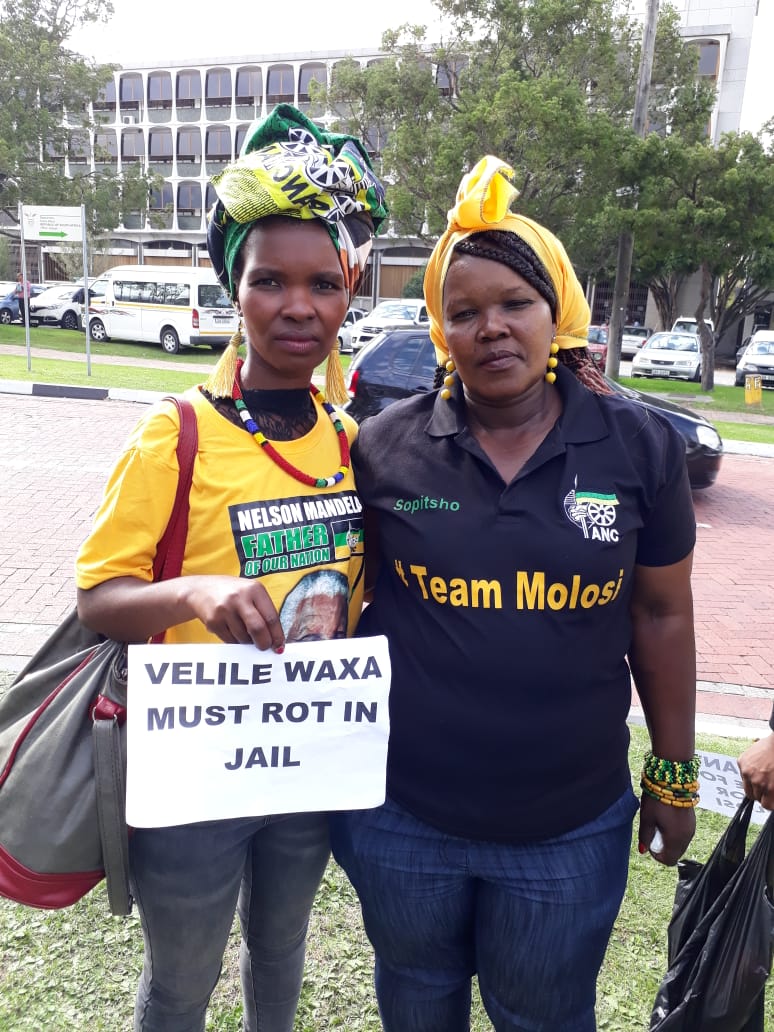 Luleka Molosi (left), the sister of the murder victim, and Nolufefe Mbalo.
Read a previous article: Bail hearing causes traffic backup
'We bring you the latest George, Garden Route news'