Gallery
GEORGE NEWS - Athenkosi Mfeno, a 29-year-old barista from Thembalethu, went through a dreadful ordeal after he was promised a salaried job, food and a place to stay in Ibra, Oman, in the Middle East.
His actual experience was very far removed from the attractive picture that had been painted by a woman named Salma to whose WhatsApp advertisement for the job of barista he had responded.
"In my mind, it is difficult to process what happened to me and I think I would need some counselling," said Mfeno to George Herald.
However, his nightmare has turned out to become a story of love, support and strong community spirit as friends, family and the George Community Forum (GCF) back home stood together to pull him out of an almost impossible situation.
About R30 000 raised through donations and the relentless efforts of Xolisani Booi of the GCF through the South African Embassy assured his safe return. Mfeno arrived home earlier this week. He also got his old job back as barista at Caspita in George.
'Not what was promised'
Upon his arrival in Ibra, Mfeno was taken from the airport to a hotel where he isolated in terms of Covid protocol. "This was all great and it was a nice hotel, but after the quarantine was over I was taken to the place - much like a hostel - where I was to stay. There I realised that all was not above board. This was not what they had promised.
The place was small and barely furnished. There was only cold water and they sometimes forgot to bring us our promised meals. The meals were very simple and mostly not nearly enough. We were eating milk and dry bread twice a day. There was no place to wash your clothes and we were forced to wear the Arabic tunic."
He says his personal documents, such as the Oman work ID that was issued to him and his passport, were kept by his employer, so he was not able to move around in the city for fear of being arrested.
"He took the documents under the pretence that they wanted to make copies, but I never got them back."
He shared his living quarters with a Nepalese man who was in the same situation. Later a third man from Ghana arrived.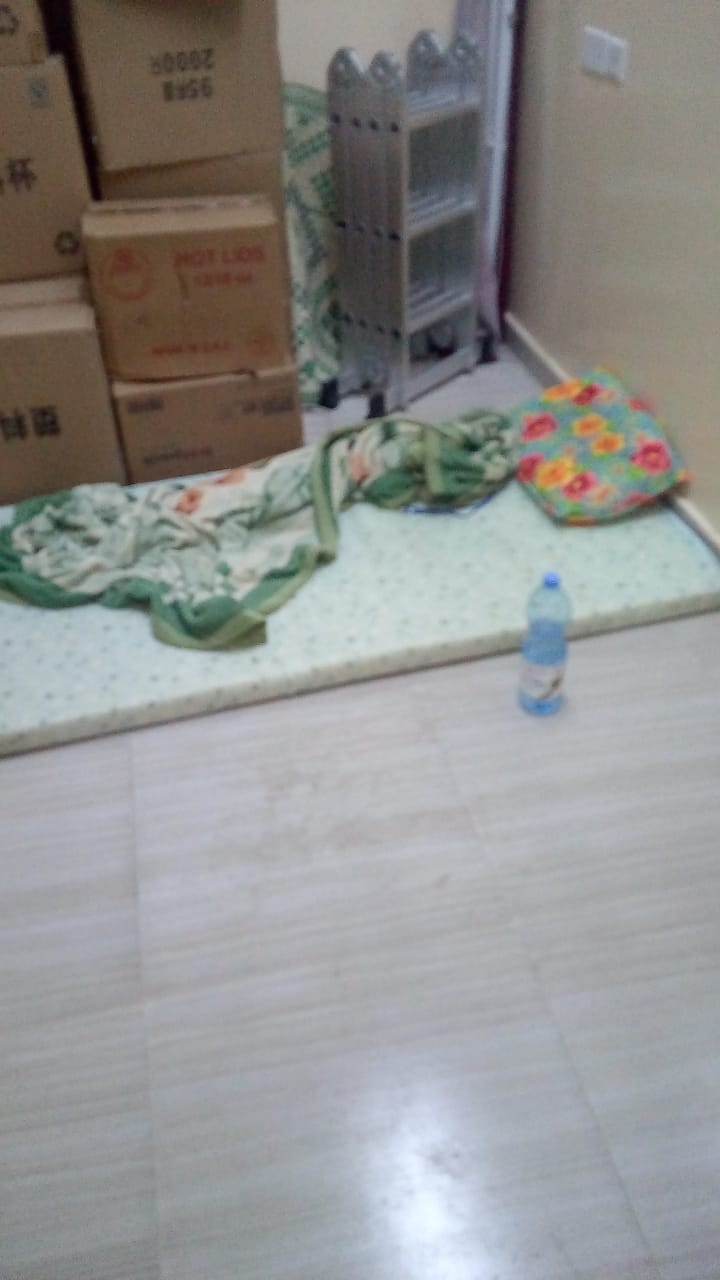 The sleeping quarters.
'It was like being a prisoner'
"The coffee shop that I was to work at according to my contract was called Moozo Café. It did not even exist. This I found out from the South African Embassy later. I was taken to another coffee shop, not as a barista, but to do cleaning and dishwashing. We worked long hours."
Another shock awaited him - he did not get paid. He arrived in Ibra in mid-February and was told they would get paid at the end of the month for the few days they had worked. "Time went by, but no pay was forthcoming. How would I be able to buy toiletries? There was no toilet paper. We had to use water instead," he says.
When he dared to complain, he would be threatened by his employer. He had signed a two-year contract. "I knew I would not be able to live like this for two years. It was like being a prisoner. I felt completely powerless."
Community jumps into action
In order to get his documents back and be allowed to return to South Africa, his employer demanded a "refund" for the lodging and food he had received, his Covid test, visa, Oman work ID, and hotel stay. He also had to buy an air ticket. All in all it came to about R30 000.
This was when back home, his girlfriend, Pheliswa Feni, family, friends and Xolisani Booi of the GCF jumped into action. Via social media, many people got to know of his predicament.
Feni started a WhatsApp group in George and another group of his old friends in Molteno did the same to raise money. A leaflet with a request for help was also printed and distributed. Family of Mfeno sold a cow for R12 000 and young people in George donated a further R7 000. Staff at Fancourt also donated.
"Mr Booi went to great lengths to help," says Mfeno. "He made contact with the embassy and organised the payment, making sure, through the embassy's assistance, that it would not be in vain and that I would get released to go. The people at the embassy were really amazing.
On my last day in Oman, one specific lady, on her day off, was still checking in on me through WhatsApp to see if everything was going according to plan. I cannot express my gratitude to everyone who helped, donated and prayed for me, especially Mr Booi of the GCF.
"He played a key role in getting me back. His brother also fetched me from OR Tambo Airport and took me to his home where I ate and rested for a few hours till it was time for my flight to George."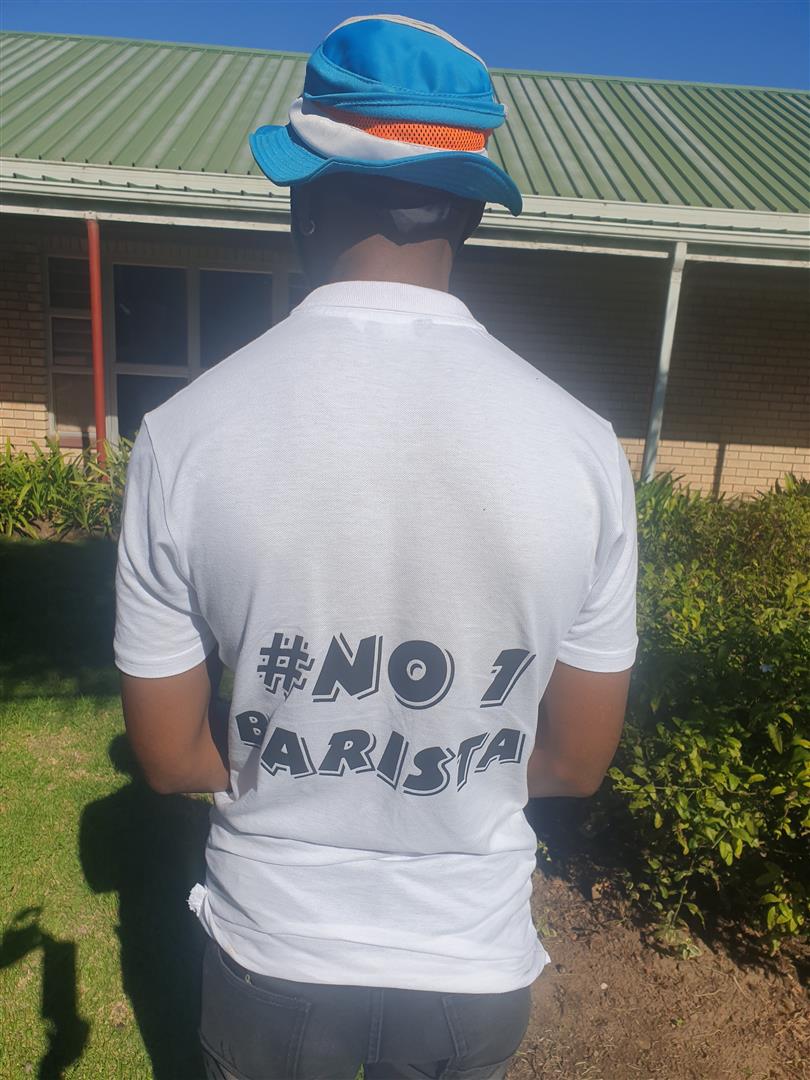 Athenkosi is happy being a barista. Photo: Alida de Beer
'Be very cautious'

Mfeno warns other young people to be extremely cautious when applying for work overseas. "I was just so excited for the job offer, but when the grass looks greener on the other side, do not always believe it. Get confirmation that what is being promised, is true."
In the kitchenette.
'We bring you the latest George, Garden Route news'