GEORGE NEWS - The first of many open conversations on topics relating to George, its people, and issues the community faces, took place online last night on the social media platform Georgiete Staan Saam.
Administrator of the page, Herman Pienaar of the organisation Love George, set the tone for these online 'Town Hall Meetings'. "The purpose of our regular engagements is to promote social cohesion and unity in George," he said.
"The first step in achieving social cohesion is to understand each other and to achieve that, we need to start talking and connecting to each other."
Pienaar explained the reason for having the discussions online as follows: "We are living in a new world, everything as we know it is changing because of the pandemic. This includes the ability to have meetings to discuss important issues."
The first topic was the issue of the homeless people in George. He said we need solutions for the problem and he knows that each and every Georgian wants to help solve the problem. "Collectively we can find and implement lasting solutions."
Pienaar said George has always had homeless people. "This year I am in George for 20 years and it has always been a problem. Everybody knew and know homeless people that just need a helping hand to assist them to get off the street.
"We all know that there are also vagrants that are sleeping on the streets, which is also an issue that needs to be addressed. My belief is - and I know a lot of people that agree with me - that we have to start implementing projects and it does not matter how small the project is, we need to start."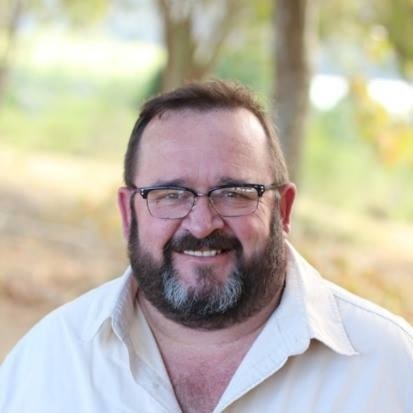 Herman Pienaar
André Olivier of Cremhog, who works and engages with homeless people on a daily basis, said homeless persons are a diverse group and many of them can be assisted away from the streets. "To make this happen we need cooperation and a plan to give the right help."
Pieter Niemand said respect and discipline starts with every individual. He made an important point when he said that you cannot fight for someone's human rights if the person is not willing to comply with the basic rules of respect and discipline.
His suggestion was that a property of about 20 hectares would provide the setting where rehabilitation programmes can be presented. These should help the homeless recover from whatever state of mind they are in, restore them to their families, and reintegrate them through skills development.
Niemand also suggested that the community take control of such a project. He believes the municipality has too much on its plate to service a project like this.
His suggestion is "to get R10 from every citizen per month, then the community who these persons belong to, run the facility. George has people who have this calling, and for all the negative accounts, lawyers are part of the process to ensure accountability."
Ronel Bezuidenhout said we need to give these people their dignity back. "The issue of skills development is of the utmost importance. We should remember we can teach someone to fish, but they need somewhere to fish." She said we need to look further than just the obvious and do something to create those opportunities.
Gideon Crowley suggested that rather than give money, people should lend a hand. Or, if you want to give money, to donate to registered companies that work with homeless persons.
Olivier (Cremhog) said living on the street is no joke. It is unsafe, unhygienic, degrading and you need guts to survive. "There are no certainties except the uncertainty of where your next meal comes from. Drugs and alcohol are a sedative for the struggle, hurt, pain and rejection." According to Olivier people on the streets need to have certainties like food and shelter and a helping hand to guide them to re-adapt to civilian life.
Virgill Gericke, a George municipal councillor, said the number of needy and homeless people on the streets of George increases every day. He said there is only one night shelter that charges R25 per night. According to his knowledge, Cremhog was awarded land by the George Council close to the station for this purpose.
However, there is political play involved, making it very difficult to get the project from the ground. "This is due to the fact that some individuals in power are now deviating from the terms and conditions. So there is an organisation with a proper plan, but some people are frustrating or delaying the process." He believes that this project could have been off the ground a long time ago, and it would have helped improve the situation of homeless in the city of George.
Linda Branders suggested that an audit is done to see where the people come from, why they came to George and what their skill levels are. Someone also suggested that they be counted to make sure how many need help. Olivier and Pienaar agreed that this is quite difficult task.
Olivier said, "The few you see on the streets are just the tip of the iceberg." He said there may be 100 to 250 homeless people currently on the streets of George.
Jo-Anne Kirkman said when life has smashed you down, it's very hard to put yourself together. "A new mindset and ability to cope is only possible once someone feels safe, clean and able again."
She and a few others agreed that it is also important to find out why these people are homeless, what they need and want to be helped with, then try and sort out how to go about helping them.
Pienaar closed the conversation thanking everyone for their valuable input.
He hopes to have these hugely informative conversations at least two-weekly.
'We bring you the latest George, Garden Route news'