GEORGE NUUS - Die wrede moord op twee jong vroue in die George-area in November en die beweerde voorvalle van verkragting en aanranding op vroue en jong kinders, plaas 'n demper op die 16 dae van aktivisme.
Dié veldtog, wat van 25 November tot 10 Desember strek, is veronderstel om die bewusmaking van die negatiewe impak wat geweld en mishandeling op vroue en kinders het, onder die vergrootglas te plaas.
Ongelukkig staan die voorvalle van geweld teen vroue en kinders die afgelope tyd in skrille kontras daarmee.
Twee jong vroue wreed vermoor
Bring die doodstraf terug. Dít is waarvoor menigte lesers op Facebook vra ná die nuus dat nog 'n jong vrou, Emerencia Roman (20), se liggaam in bosse in Kleinkrantz gevind is.
Roman, 'n oudleerder aan die PW Botha Kollege, se liggaam is Maandagoggend, 9 Desember omstreeks 06:00 deur 'n verbyganger gevind. Sy is laas Sondagaand by 'n sosiale byeenkoms by 'n huis in Kleinkrantz gesien.
Emerencia Roman se liggaam is Maandagoggend in Kleinkrantz gevind.
Dié voorval volg kort na die liggaam van Bianca Matroos (26) van New Dawn Park, op 17 November in 'n veld tussen die George Riding Club en Knysnaweg gevind is. Sy was wreed verkrag en vermoor.
'n Week na haar dood is 'n verdagte deur die polisie in hegtenis geneem. Die man, wie se naam nie bekend gemaak mag word voor hy gepleit het nie, sal weer op 23 Desember in die George-landdroshof verskyn vir 'n aansoek om regshulp. Hy bly in aanhouding.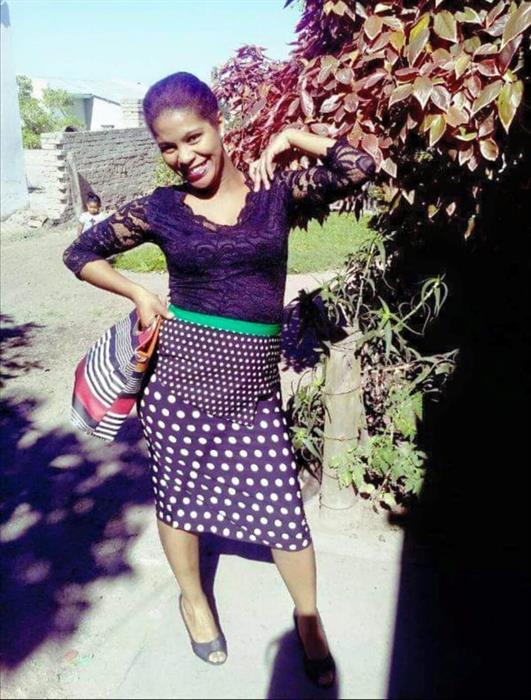 Bianca Matroos was 'n 26-jarige ma van twee.
Vierjarige glo seksueel aangerand
Die eenheid vir gesinsgeweld, kinderbeskerming en seksuele misdrywe (GKS) ondersoek 'n saak van seksuele aanranding na 'n 4-jarige dogtertjie op 1 Desember in Borcherds glo deur 'n Etiopiese-winkeleienaar gemolesteer is.
Volgens Conville-polisie se stasiebevelvoerder, kol. AB Kriga, is 'n 25-jarige verdagte kort daarna in verband met die voorval in hegtenis geneem. "Hy is egter weer vrygelaat weens 'n gebrek aan bewyse.
Alle omstandighede rondom die saak word ondersoek en sou genoegsame bewyse bekom word, kan die verdagte weer in hegtenis geneem word," sê hy.
Man verdink van seksdaad
'n 61-jarige man van Pacaltsdorp sal weer op 6 Januarie in die George-landdroshof verskyn na hy op 8 November in hegtenis geneem is. Daar word vermoed dat hy 'n vrou (21) seksueel aangerand het.
Hy het sy eerste hofverskyning op 11 November gemaak en is intussen op borgtog van R500 vrygelaat.
Die voorval het glo naby Groothoek op die Hansmoeskraalpad plaasgevind. Voorlopige inligting dui daarop dat die verdagte die slagoffer onder valse voorwendsels van haar werk af weggelok het. Hy het daarna na bewering met haar in sy motor na Hansmoeskraal gery waar hy haar seksueel aangerand het.
Vrou by haar huis aangerand
Op 6 November omstreeks 12:10 is 'n 36-jarige vrou deur twee onbekende mans in haar agtertuin in Denneoord aangeval. Sy was besig om haar wasgoed op te hang toe die twee verdagtes haar nader en met 'n bottel oor haar kop slaan. Volgens George-polisie se kommunikasiebeampte, Nolonwabo Tshengu, is die mans Afrikaanssprekend.
"Die slagoffer het in die huis ingehardloop en haar man geroep. Sy het 'n ernstige kopwond opgedoen. Een van die verdagtes was geklee in 'n rooi en oranje hemp en 'n donker langbroek," sê Tshengu.
Niemand is in hegtenis geneem nie. Die polisie vra enigiemand met inligting om Sers. Phiko by 044 803 4714 te skakel.
Uniondale-verkragting
Dinsdag 26 November, 'n dag ná 16 dae van aktivisme begin het, is 'n vrou (26) na bewering op Uniondale verkrag. Die gemeenskap het die dag daarna 'n verdagte vasgevat en hom aan die polisie oorhandig.
Die man (24) het op 2 Desember, in die landdroshof op Uniondale verskyn en bly in aanhouding tot sy volgende verskyning op 3 Februarie.
Die toneel waar Roman se liggaam gevind is.
IN SHORT
During the 16 Days of Activism campaign, which runs from 25 November to 10 December, the focus should be on raising awareness of the negative impact of violence and abuse on women and children. Unfortunately, several incidents of violence against women and children in November show a stark contrast to this. From the beginning of November two young women were murdered within three weeks from each other. A girl was allegedly raped in Uniondale and a four-year-old-child was allegedly sexually abused in Borcherds. A woman was attacked at her home in Denneoord and another woman was allegedly sexually abused near Hansmoeskraal in Pacaltsdorp - and these are only the cases that George Herald is currently aware of.
'Ons bring jou die nuutste George, Tuinroete nuus'