GEORGE NEWS - The 2019 Nelson Mandela University graduation was a highlight on the calendar, with chancellor Geraldine Fraser-Moleketi presiding over the George Campus graduation for the first time since her appointment. This year two ceremonies were held, with the Faculty of Science in the morning and Business and Economic Sciences in the afternoon.
Nature Conservation student Emily Jones was one of the students who received her master's degree in research. Her love for the outdoors definitely contributed to her achieving her Masters degree on Terrestrial Alien Ferns in South Africa Cum Laude. "I got to travel a lot. I did Eastern Cape, KwaZulu Natal, the Western Cape and parts of Limpopo and Mpumalanga," she says. In her travels she found a total of 13 species of alien ferns.
According to her research, all 13 species - and large populations of them - were found in KwaZulu Natal. Jones has more questions that she will try to answer in her PhD, which she started this year. She is currently enjoying the academic life because she sees it as a contribution towards society and science.
Once she is done studying she would love to work as a professional researcher anywhere in South Africa.
"Too many scientists and academics qualify and leave our country. I would love to stay here and apply my knowledge. I would love to become a fern expert. I think we still have lots to learn about them."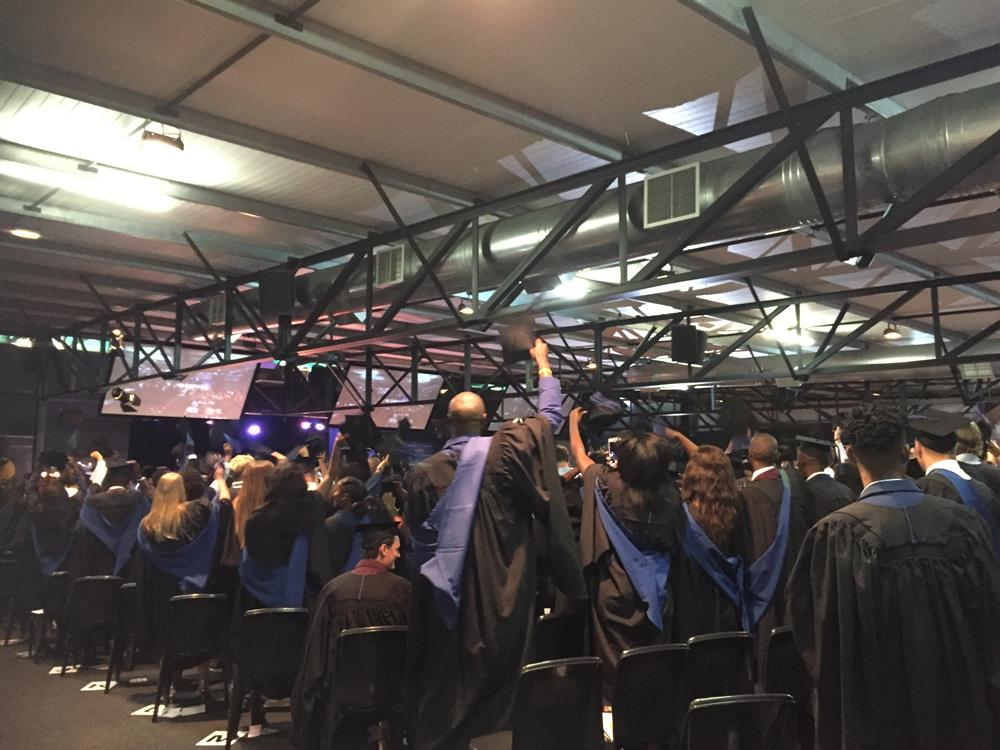 New graduates of the Nelson Mandela University George Campus celebrate months and years of hard work.
Jones is happy to have a very supportive family and a partner who supports her one hundred percent. Through the process of studying, Jones learned that she is capable of more than she thought. She says she used to be "a bit of a hippy" and it was not originally part of her plan to be an academic. "But I realised I am dedicated and passionate about what I do. I also have strong opinions."
'We bring you the latest George, Garden Route news'