Video
GEORGE NEWS & VIDEO - SANParks is opening a new access point to the Groeneweide hiking trail in time for this Easter weekend, on 1 April.
Access used to be from the Nelson Mandela University (NMU) campus, but this has been terminated. The new entrance is situated just before one reaches the Saasveld gate. SANParks section ranger Nellie Grootendorst told the newspaper that a name board (Groeneweide Trail) will be erected there soon.
"At the new entrance, one has to phone reception for a combination code that will only be given to people who want access to the hiking trail."
The trail starts about 1,5km from the access gate and a parking area for cars is located at the starting point.
"We will also put two picnic tables there, but no rubbish bins as we do not want to attract baboons. We therefore appeal to hikers to take everything out that they bring in," said Grootendorst.
"Hikers' feedback about the new entrance would be appreciated. They are welcome to leave comments on the SANParks Facebook page or e-mail the head-office at enquiries.wilderness@sanparks.org."
Watch a video below:
Over Easter, there will be a veld ranger and environmental monitor at the entrance to screen visitors for Covid-19.
Cyclists
The trail is open to hikers only as Groeneweide is a research area and disturbance should be kept to a minimum, said Grootendorst.
But cyclists can look forward to a new cycling trail currently being created from the Big Tree at Hoekwil to Beervlei. It will hopefully be completed by the end of the year.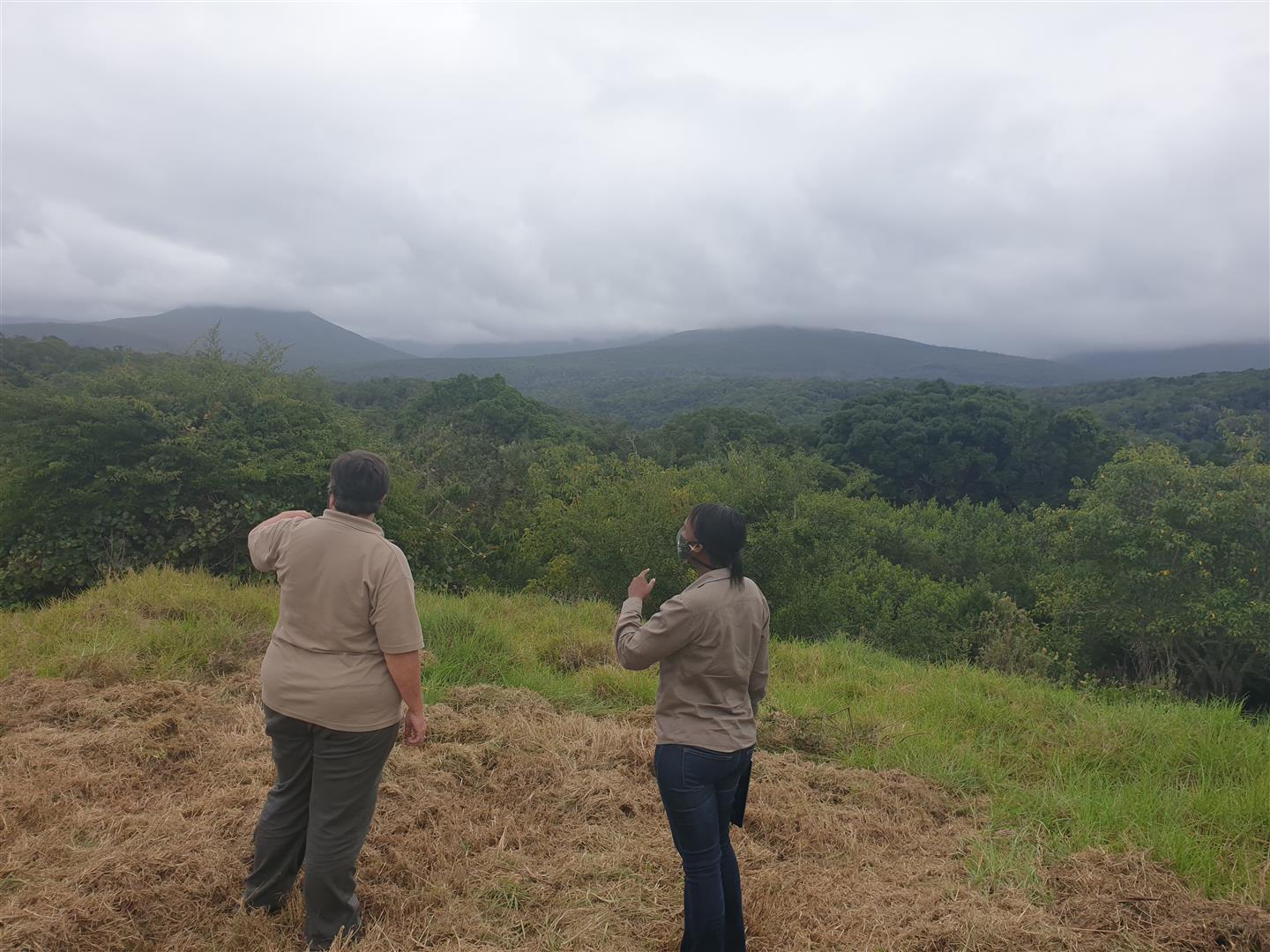 Magnificent views can be enjoyed from the parking area at the starting point. Two picnic tables and chairs will be put out at a later stage, but no bins so as not to attract baboons. Hikers are requested to take everything out that they bring in.

Complaint about closed gate
A regular hiker from Wilderness complained that the access gate to the Idille function venue on the Seven Passes road between Saasveld and Wilderness has been locked to block public access. "One has always been able to access the forest and a public picnic area through this entrance. There is also a magnificent waterfall. The area is very popular among cyclists and hikers.
"I would understand if the property owner is doing this for security reasons, but the public cannot be refused access to public property," said the complainant who wished to remain anonymous.
Idille's owner, Chris McDonald, said the public has never had right of way over the property, only CapeNature and Eskom.
Petro van Rijn, a spokesperson for CapeNature, confirmed that the gate is on private property, but said CapeNature has had access on an ad hoc basis through to Groenkop, which is land of the Department of Environment, Forestry and Fisheries (Deff) where alien clearing has been done in the past.
A map of the trails has been put up at the starting point. There are three routes that start and end here, 9km, 11km and 13km. The trails cross the Kaaimans River and there is a pool where hikers can swim.
'We bring you the latest George, Garden Route news'