Gallery Video
GEORGE NEWS & VIDEO - Grade 1 learners across the country embarked on their school careers today, Wednesday 15 January.
George was no exception as little ones eagerly made their way to the various local primary schools.
George Herald's journalists were there to capture the moments as little ones arrived and proud parents settled them in.
Send us your photos
Grade 1 parents are welcome to send photos of their little ones' first school day to salette@groupeditors.co.za for possible publication in the George Herald and online. (Please include names of everyone on the photo, as well as the name of the school.)
Photo galleries: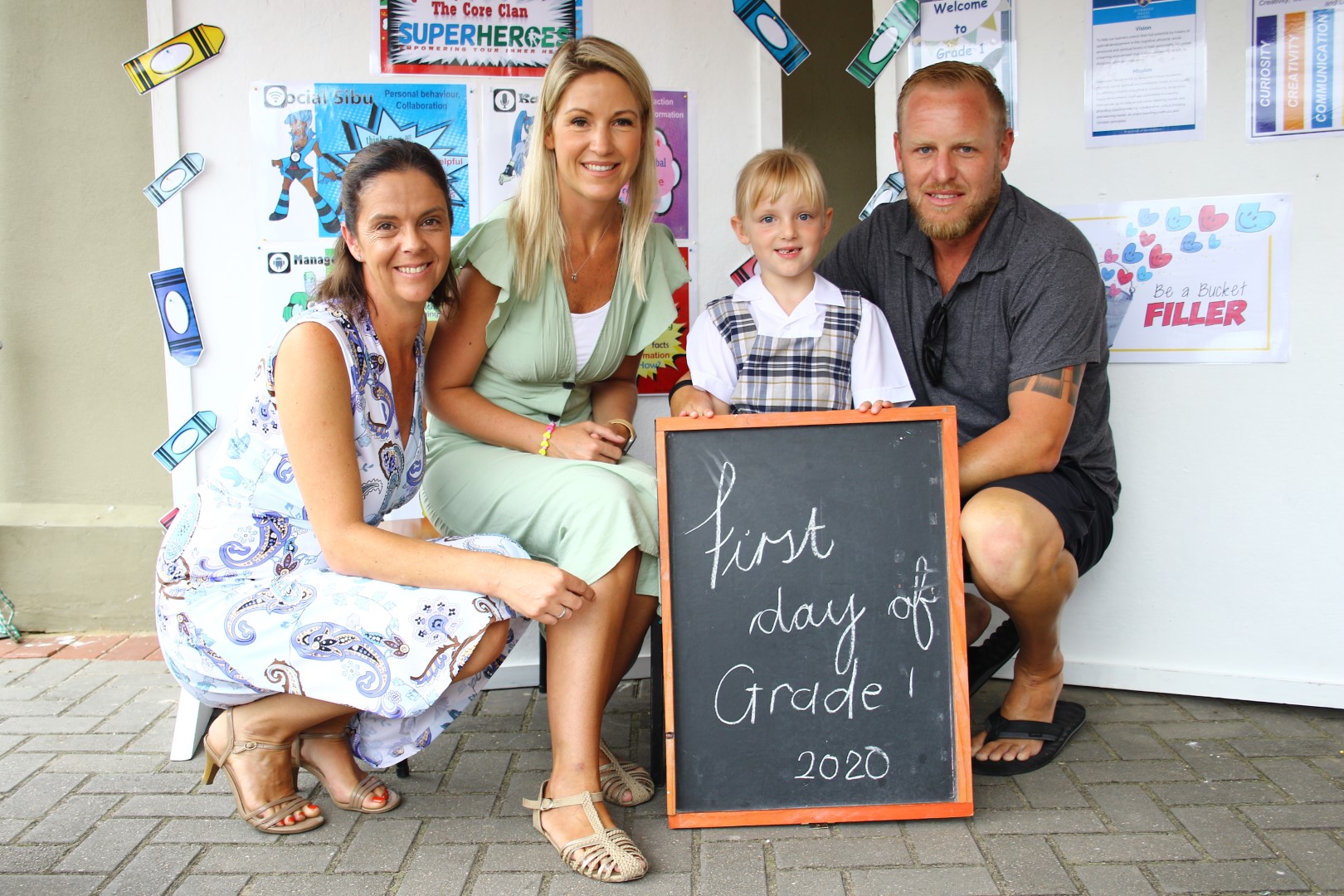 Nicole and Chris Rimbault were back at Glenwood Preparatory for the second year in a row; this time to see off their youngest, Sarah on her first day in Grade 1. Last year her brother, Callum, joined the 'big school'. With them is Sarah's teacher, Nicole Edwards. Photo: Kristy Kolberg
Kyk 'n video hieronder.
'We bring you the latest George, Garden Route news'